Marketing has evolved with time as much as everything else. Studying the market is no new phenomenon. Businesses like to understand the needs of its customers to strategize their approach and position their products accordingly. While big statistical research firms give us a wide understanding of the market with the latest trends and practices, smaller businesses are unable to take full advantage of these often far-reaching projections and declarations.
What if you could get a deeper understanding of your own customers, and not just general trends? What if you could cater to your locality, your people? The prevalence of technology, especially in the form of smartphones, has made this an absolute reality. The databases you have always maintained in your physical sales ledgers have all gone electronic. So has your customer base. You probably use some CRM or sales software to manage your customers and sales. Interactions are being recorded at multiple points. The question is how effectively are you using that data? What analyses are you carrying out to boost sales and decrease costs?
Download case study: A Beacon based Proximity Marketing Solution for Retailers
According to a study by eMarketer, retail sales in the US grew by $158.7 billion, while eCommerce sales grew by $40.8 billion, from 2013 to 2014.
Collating all that data is no ordinary task. The CRM you use may be from one vendor while the cash register uses other proprietary software. Sitting with printed statements at the end of the month is arduous to say the least. Your business needs to run as a single unit where everything can be brought together as and when needed. You need a solution that easily integrates with your existing setup.
In my previous post, Smart Retail – The new face of shopping, I explained the benefits of our beacon-based proximity marketing platform for retailers and brand owners. How it can identify a target audience according to the groups created, and allow you to run campaigns using geofences and beacons for personalized customer experiences.
Smart Retail – Insight Analytics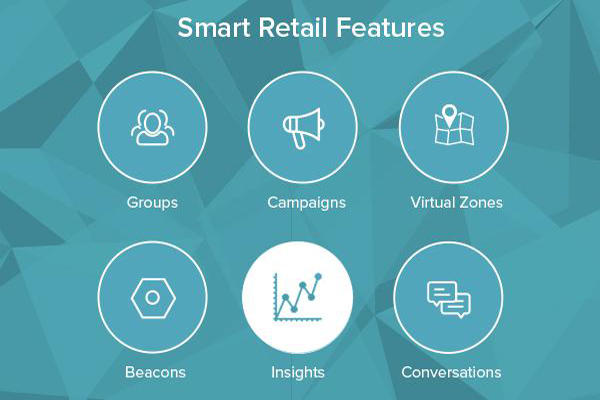 This post focuses on the impact of Insights on your business. Smart Retail comes with SDKs for iOS and Android, which easily integrate with your existing app. The SDK extends your mobile app by providing the full set of Smart Retail features shown above. This allows you to measure the success or failure of your campaigns by analyzing every detail related to the particular campaign, which can immensely help in devising your next sales strategy.
Three core benefits of using Insights:
Campaign effectiveness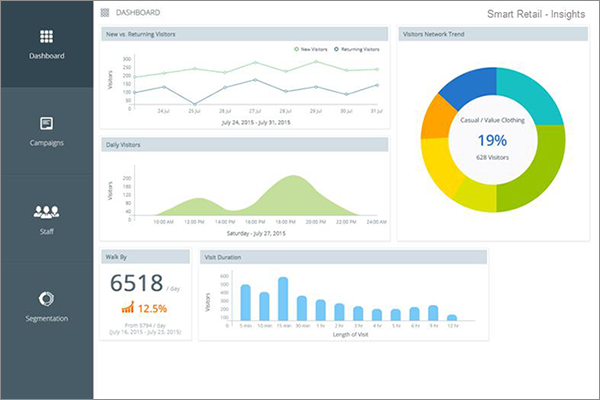 An analytics dashboard that provides in-depth analysis and monitoring of every campaign to measure its effectiveness, with parameters such as behaviors, interests, context, and location. Find out the amount of time customers spend in specific areas, the frequency of their visits, and the success rate of each campaign with detailed graphs and heat maps.
Sales drivers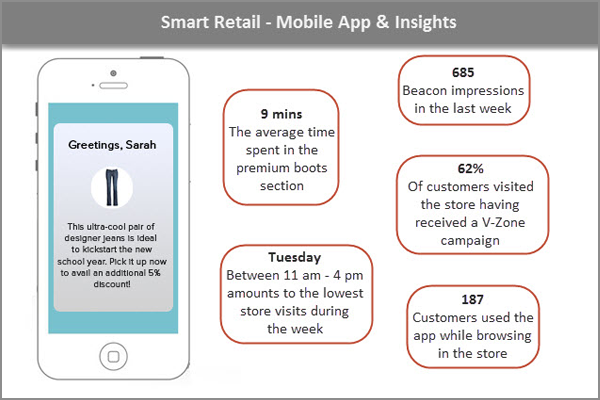 Determine the popularity of each product according to sale, customer dwell time and other factors of your choosing. This way, you can decide which products you want to push to the customers and place them strategically on display. You can also find out which parameters helped influence your sale, whether it was packaging, placement or price.
Customer insights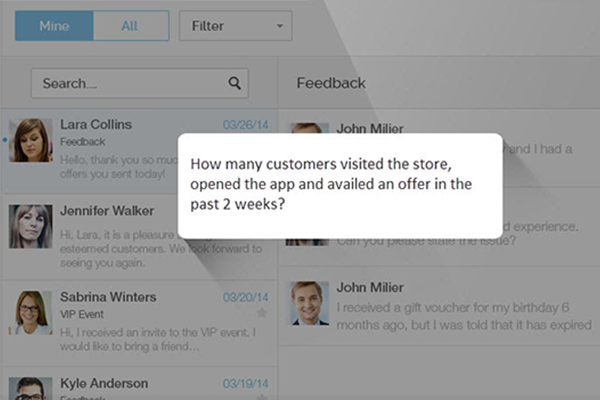 Get a complete picture of your customer's interactions within the store with micro-location. Generate detailed reports such as dwell time, impressions, conversions, and peak hours. Keep track of every step in your campaign from the customer's perspective like, when they accessed the offer and what action they took. Get instant feedback by letting the customers contact you directly and gather valuable insights on customer experience.
Get started with Smart Retail
The importance of analyzing data and gathering insights is clear due to the numerous advantages mentioned above. Stay ahead of the competition by answering all your customer's concerns with a deeper understanding of their needs. Get in touch with us, and realize the benefits of our retail solution that is set to transform the retail sector.