In such times of a pandemic or a global emergency, when everything seems to be distorted, data can help businesses to deal with this situation better. If you are a company that can operate without the need of your employees to commute to work, data certainly is one of the key ingredients to remote working. Your employees can access company data if it is stored in the cloud and ensure your business operations run smoothly.
One aspect of utilizing data is that it is beneficial for remote working, which indefinitely leads your organization to pave a path towards digital transformation. Along with data, analytics is another competitive differentiator to drive the digital transformation of your company. Analytics helps you to derive organizational value from your data to carry out a savvy decision-making process.
By 2022, 90% of corporate strategies will explicitly mention information as a critical enterprise asset and analytics as an essential competency. – Gartner
Let's get insights on how your data and analytics can change your business paradigm.
Leveraging enterprise data
Business decision-makers have access to new and accurate methods of collecting data and translating it into actionable insights. The key benefit of using enterprise data for analytics is to ensure that your employees have timely and accurate information handy whenever required to make better decisions.
Let's take an example of your CRM data. It can offer you in-depth knowledge about your customers. This, in turn, will benefit you to customize your offerings according to your clients' requirements.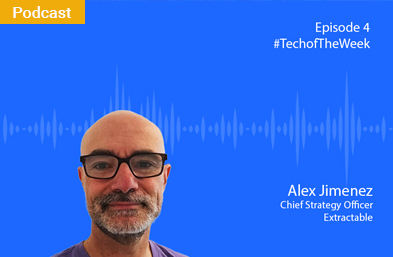 How is the banking industry coping with the digital transformation wave?
What sort of advantages can the banking industry look towards with digital transformation? It's our pleasure to have a conversation with Alex Jimenez on the impact of digital transformation of the banking industry.
Leveraging company data ensures an increase in the efficiency of various business processes like customer service, sales, inventory and others. The combinational power of data and digital transformation gives your company a competitive edge and helps you to solve your business challenges.
Data strategies to elevate enterprise value
Planning a data strategy enables you to define a focused and tangible goal that you want to achieve by carrying out data analytics. A well-defined data strategy allows you to foresee your business' requirements and gaps as the market needs to grow and evolve. Let's have a look at three essential activities for devising a substantial data strategy:
Become data literate
To cultivate a data-driven organizational culture, it is imperative for a company to become data literate and treat information as an asset.
By 2020, 50% of organizations will lack sufficient AI and data literacy skills to achieve business value. – Gartner
As data and analytics are the core part of digital transformation, it becomes critical for your business to speak the language of data. This means employees from all the operational areas of your company need to communicate internally as well as with clients by leveraging data. Moreover, you should have the capability to obtain meaningful insights from your data. Also, data democratization plays a vital role in making your data literate. Hence, you should consider giving access to critical data throughout the organization.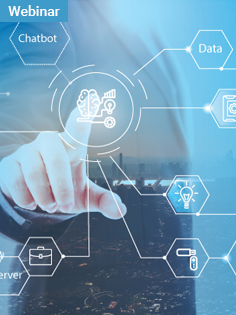 Digital transformation is all about delivering better CX and increased ROI
Webinar agenda
Overview of digital transformation
Adopting the digital edge in redefining CX
Major challenges on the road to digital transformations
Developing digital transformation strategies
Identify market drivers
It is important to understand the latest development in technologies that can boost your data analytics. Identifying your use case and defining which analytics algorithm to use to address your use case is the next critical step. Looking at the market trends that are followed by different firms, you can sort your data strategy and implement analytics in the best way to solve your business problems.
Collect data
Not all of the data you gather is useful. However, it is essential to collect and sort internal and external data that your organization has generated to further analyze it. Create a data lake or data warehouse to store the sorted data that can be used to perform advanced analytics such as data science and machine learning (ML).
Leveraging the latest analytics trends
With technological enhancements, the data analytics landscape is ever-changing and evolving. With the factors given below, you can ensure that you stay in-line with the varying changes.
Focus on better data
Big data is always going to be in trend. However, it is important to perform analytics on data that is usable and relevant to your use case rather than implementing it on the entire database. Even if the data that you have for your use case is not in exabytes or petabytes, it is important to leverage whatever data you can utilize for your business case.
Eliminate the noise
Differentiating signal from noise in analytics requires constant learning and experimentation. Not all of the data that you have stored might be useful to analyze. Hence, it is important to identify the data that can be implemented for analytics and ensures the desired business outcome.
Hire analytics experts
Now, a few important questions that need to be answered:
How do you implement data analytics to develop a data-driven culture in your organization?
Where would you get leaders and data experts that can successfully strategize and perform data analytics?
Who should you approach with your use case to solve your business challenges?
The answer is: hire analytics experts. A company that not only understands your data and requirements but also understands the importance and process of digital transformation would be an ideal choice for your analytics needs.
Essentials for digital transformation
Ensure the key points mentioned below to attain long-term financial success while addressing your business challenges:
Expand your vision of digital transformation
Bring data empowerment in your organization
Adopt holistic technologies like advanced analytics, machine learning, etc.
To get a better understanding of data analytics for digital transformation, you can contact our data analytics experts.