Oct 5, 2020, Dallas, TX – Clutch, a leading reviews and ratings firm, has ranked Softweb Solutions as one of the top Salesforce consultants in the U.S. In addition to the recognition on Clutch's platform, Softweb Solutions has also been recognized as one of the leading Salesforce consulting services firms by GoodFirms, the most trusted B2B review, ratings and ranking platform.
Both Clutch and GoodFirms recognize top-grade Salesforce consultants who are making and marking a trail in the industry through continuous persistence to deliver unparalleled Salesforce services, products and solutions.
It is an honor for Softweb Solutions to be acknowledged as one of the leading Salesforce consulting services providers by the two reliable platforms – Clutch and GoodFirms. Moreover, it is motivating for the entire team to get recognition for what the company truly believes in – adding value to our products, services and solutions to drive client satisfaction.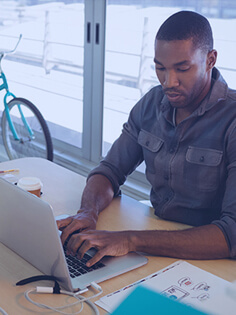 Get a Free Salesforce Audit
With a free Salesforce audit, we will help you to build a resilient business roadmap and navigate through it to tackle the challenges and meet your business goals. We can help you with the following services:
Review your current usage of Salesforce
Suggest suitable tools and the latest platform features
Gain visibility across your organization and intensify ROI
Determine and fix potential vulnerabilities in your security settings
These recognitions demonstrate Softweb Solutions' expertise in helping the clients streamline their Salesforce journey from data management to implementing, integrating, and customizing the Salesforce platform.
By leveraging Softweb Solutions' expertise and extensive experience, the existing customers are reaping several benefits like increased ROI, enhanced agility and productivity, rapid sales growth and more.
About Clutch
A B2B research, ratings, and reviews firm in the heart of Washington, DC, Clutch connects small and medium businesses with the best-fit agencies, software, or consultants. They need to tackle business challenges together and with confidence. Clutch's methodology compares business service providers and software in a specific market based on verified client reviews, services offered, work quality, and market presence.
About GoodFirms
A full-fledged B2B research, reviews, and ratings platform, GoodFirms recognizes the top service providers across a few industries and help customers connect with the leaders. The research team of GoodFirms highlights and reviews leaders based on qualitative and quantitative parameters – ability, reliability and quality. GoodFirms compares leading companies in a specific market based on client reviews, work performance, skillfulness, market share and past service offerings.
About Softweb Solutions
Softweb Solutions Inc. is an Avnet company with offices in Chicago, Dallas and Ahmedabad. We deliver best-of-breed AI software for IoT applications, along with providing data services and digital transformation to enterprises. Over a decade of experience with startups to Fortune 100 companies has given us the proficiency to offer strategy, design, engineering solutions, and R&D services.