You can have Microsoft SharePoint and Dynamics CRM installed in your environment but have no idea how to make the most of their capabilities. Or, in other cases, your security between SharePoint and CRM may be out of sync. In both cases, this blog post is a must-read to learn more about the business value of SharePoint integration with Dynamics 365.
As we know, Microsoft offers a plethora of products to meet the growing needs of businesses and SharePoint is no exception. In fact, SharePoint embraces new capabilities. It's well-known for its document management and storage features and it works well with Microsoft Office.
Let's acknowledge that record and document management is one of the most critical aspects of any company that cannot be neglected. As a result, Microsoft's features have been expanded to include all business criteria through the incorporation of Dynamics CRM and SharePoint.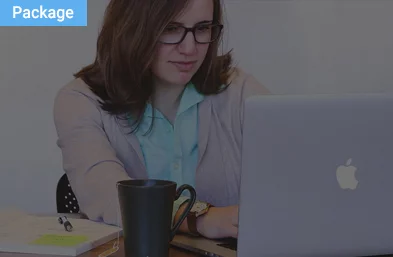 SharePoint 2019 Pre-Migration Check
There are several reasons why you should migrate to SharePoint 2019. It has hybrid cloud search, all the sites are in one place, it allows rapid site development, there are many PowerShell scripts and so on.
An overview of SharePoint integration
One of the many obstacles the sales team faces when handling prospective clients is the never-ending parade of paperwork needed to close a deal. At times, it is overwhelming to keep track of quotations, descriptions, specifications, purchase orders, RFPs, RFQs and many others.
We are sure that most of us have found ways with network share drives, public email directories, or personal folders that we don't share with others out of desperation. These solutions, however, become dumpling grounds for documents due to a lack of teamwork and weak search functionality and we end up abandoning those documents out of frustration. Here's an eye-opener – even if you're using a sophisticated document management system like SharePoint, there's a dissonance between sales processes and CRM systems.
To solve this, we have Microsoft Dynamics CRM and SharePoint integration. This integration works like magic that makes all disparate documents easy to manage. Here are some key benefits that add business values to your business:
The integration can be configured with CRM online or on-premise
The integration can also be configured to work with most CRM entity, such as Accounts or Opportunities, as well as custom entities you create.
You get to leverage dedicated SharePoint folders to set up as per CRM record basis to organize your document management
SharePoint users outside the CRM framework can view the file uploaded to CRM integrated SharePoint directories
Once you have it all configured, you will be amazed at how easy your document management has become! SharePoint Online Integration with Dynamics CRM is extremely useful. Dynamics 365 has evolved into the heart of the CRM network, assisting sales reps in not only storing consumer data but also driving sales and marketing processes.
Here's what happens when you integrate SharePoint with Dynamics 365:
Allowing all internal users to search for customer data or sales collateral within the core intranet or enterprise search
Providing a single source of information that relies on showing customer data, such as client list that could be linked to other projects
Updating your employees on new opportunities logged in Dynamics CRM that need to be checked for possible conflicts of interest
Activating SharePoint workflows, such as developing a SharePoint page for customer or project details or a SharePoint form that updates Dynamics 365 data
Some key features of SharePoint Integration with D365
Storage – Take advantage of SharePoint's large storage capacity and affordable upgrade costs.
Security – The admin approval secures access to specific records that are aided by some SharePoint benefits.
Document sharing– Multiple users can edit and upload documents without having to worry about overwriting changes made by others.
Attachments – When it comes to the MB size limit, SharePoint has no constraints since the default upload size is configurable.
Customization – You can also opt to customize your website so that consumers access customized content, resulting in improved consumer coverage and ROI.
Mobility– Improved file management and linking will assist you in managing, organizing and sorting your files according to your preferences. As a result, a unique map is generated that makes it simple to find useful links, data and trends.
Team collaboration– The online integration allows for real-time communication, enabling users at both ends to access, edit and revise files. SharePoint also enables you to engage in non-CRM teams and take advantage of their skills to boost productivity.
Have you made up your mind yet?
You will greatly improve your company's processes by integrating Dynamics SharePoint. You wouldn't have to look for the files you need any longer. Instead, everything will be interconnected, providing immediate access to your entire team.
Connect with one of our SharePoint experts to see how all of this would fit together. We'll be happy to demonstrate how all of this would impact your business.