The world is heading towards a new age of machine intelligence due to the advances in cloud computing. The fodder for this unprecedented rise in analytical capabilities comes from a variety of data sources which include image, video, sound and text.
Following the COVID-19 crisis and work from home (WFH) trend, the pace of innovation and building cloud-native data platforms have increased phenomenally. The world has now truly entered a golden era of big data, cloud and AI – the three most disruptive innovation trends of our time that are transforming the way we work and live.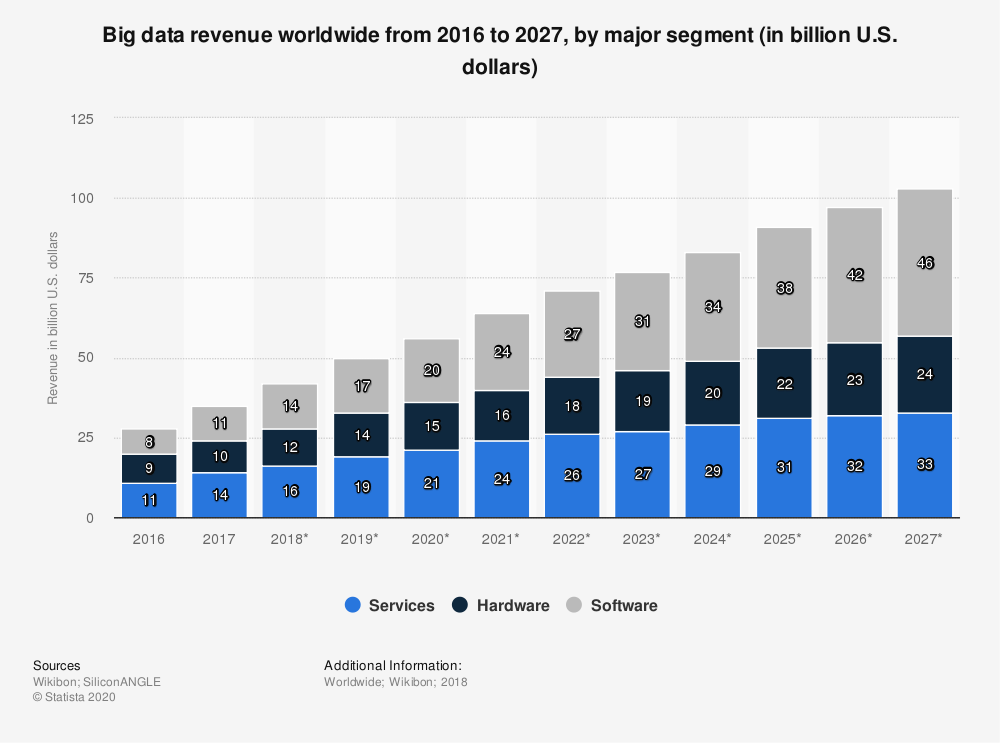 Data is the king and it opens massive opportunities for organizations to build smart AI projects and intelligent apps to create predictive models for numerous use cases. But to unlock the untold amount of data and run powerful analytics algorithms on it has remained challenging for data-driven enterprises. Enter Microsoft's interactive Azure cloud service – Azure Databricks – that enhances the database power to process large volumes of data and to top it off, streamline all the data-related processes in the field of AI or ML.
This blog will introduce you to this interactive data service and help you understand how the Azure Databricks integration can generate new insights and provide better customer value for your business.
What is Azure Databricks?
Azure Databricks is a consolidated, Apache Spark-based open-source, parallel data processing platform. From a collaboration standpoint, it is the easiest and simplest environment wrapped around Spark, enabling enterprises to reap all benefits of it along with the cloud. In a nutshell, Azure Databricks is a large-scale data and AI service that processes big data for machine learning, data science and data engineering.
Azure Databricks = Apache Spark + Microsoft + Cloud + Databricks
So, Azure Databricks is an amalgamation of Spark, Microsoft and Databricks, that presents a just-in-time (JIT) analytics platform that empowers data personnel to easily build and deploy advanced analytic solutions. You can even connect it directly to your existing storage system with orchestrated Spark clusters and different managed services.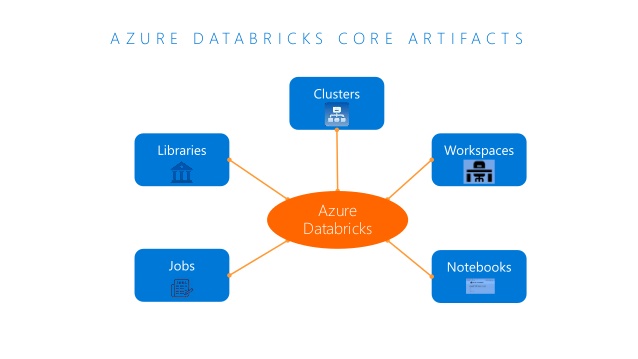 Moreover, Azure Databricks and its integrated workspace facilitates you to generate dashboards and integrate a wide variety of tools and services that you might already be using, such as:
Power BI: to discover and visualize interactive data insights efficiently
Azure Active Directory: for data storage
Azure Storage: for the fastest possible data access from Azure Data Lake, Blob Storage, etc.
Azure SQL Data Warehouse and CosmosDB: to load a massive amount of cleansed data for real-time serving
What is Azure Databricks used for?
Azure Databricks, being a unified data processing platform can do a lot of things, including batch processing, ML, streaming and graph computation. The service can be utilized for carrying out different tasks like:
To integrate and scale ML projects: With Azure Databricks, data scientists can enjoy the ease of integrating and scaling ML projects on a single platform from data ingestion, exploration, transformation, model building, tuning and serving to productionize built-in features.
For seamless collaboration: Azure Databricks provides an interactive workspace to power users for seamless and secure collaboration via its live and shared artifacts, such as Notebooks, Clusters, etc.
To develop scalable streaming solutions: With the help of Spark structured streaming, Azure Databricks enables users to build highly scalable streaming ELT or ETL pipelines and optimize real-time analytics scenarios such as predictive maintenance, recommendation engines, etc.
To build and deploy cloud-native apps: Azure Databricks not only helps users to build intelligent enterprise-grade applications but also greatly streamline the process of deploying customer and LOB production data applications onto the cloud.
For building smarter AI solutions: The hardest part of implementing AI technology is not the AI itself, but the underlying data. Thus, Azure Databricks arrives with its advanced data processing and analytics service for users to build smart AI models/solutions and get deeper insights from the data.
Insights
How to accelerate data platform integration using IoT and artificial intelligence
Enterprises are moving to the cloud to increase business and IT agility. This helps them to work more effectively and substitute out-of-date data centers and applications. Artificial intelligence, analytics and the Internet of Things (IoT) are some of the major technologies that are driving this development. But this also includes infrastructure migration to the cloud.
Why Azure Databricks adoption is on the rise
Are you hearing a lot about Databricks these days? Well, the adoption of Azure Databricks by SMEs and large enterprises is gaining traction and relevance in the world of big data for several reasons. And the three major reasons, depicting why Azure Databricks has become the talk of the town are listed below: 
Enhanced productivity: The service enables users to set up Spark clusters in just a matter of seconds, at the click of a mouse. Being a unified workspace, Azure Databricks offers seamless collaboration service via live, sharable notebooks. It also makes users happy by allowing them to choose the query language of their choice from Scala, R, Python and SQL. With all these features, enterprises are witnessing a huge jump in their productivity.
Built on a secure cloud platform: The platform offers cloud-native security to enterprises as it grants role-based access to users and regulates fine-drawn user permissions to Azure Databricks' data clusters, jobs and notebooks. Also, it is built on top of the trusted Apache Spark and is native to the Azure cloud platform, which adds an extra layer of security to protect business data.
Scale without limits: By integrating existing systems with Azure Databricks, companies can productionize their ML and analytics promptly and efficiently with continuous integration/continuous deployment (CI/CD). Moreover, it empowers enterprises to monitor, manage and optimize their data-driven projects on a massive scale, without any limits.

Looking across the offerings of Azure Databricks

The key features of this out-of-the-box, fast and collaborative platform are:

One-click set up
Optimized engine
Multi-tenant service
RBAC for notebooks
Enterprise-grade security
Auto-scale up and down
Simple job scheduling
Auto-termination of clusters
Native integration with Azure services

Get the most out of Microsoft Azure

In the era of big data and AI, Azure Databricks is re-imagining the data warehouse of the future. It can not only help you make your big data and AI/ML projects easier, but also unlock the power of the cloud, business intelligence (BI) and analytics very quickly. If you are worried about your data and data-driven AI/ML projects, then get in touch with our data experts and they will help you transform your business data into powerful insights.