Public safety and fraud prevention are some of the critical concerns all over the world. The security industry uses technologies such as surveillance cameras and other detectors, however, they are only useful if someone is looking through them or manually using them. But cognitive technology and artificial intelligence help applications/systems in automating repetitive tasks and in real-time decision making to protect public and personal assets, forecast natural disasters, detect fraud, anomalies, and more. By using cognitive-enabled AI systems, government bodies, cities, and public safety organizations can process a massive amount of data using predictive analysis and generate actionable insights to prevent or deal with emergencies, fraud, etc.
Let's check out some of the cognitive enabled AI solutions for public safety & fraud prevention
License plate recognition (LPR) solution
Public parking lots and garages can have cognitive-enabled AI application integrated with OCR (optical character recognition) that can automatically scan the number plates to track the incoming and outgoing vehicle fleets. This solution will help in reducing unauthorized access in public parking spaces, damage of property, and detect fraud as well as theft when it occurrs.
Emergency management solution
When a disaster or an emergency occurs, the security staff needs to respond with great agility and flexibility. This is only possible if cognitive-based AI technology using image recognition, text analytics, speech-to-text, and others are built to deal with emergency situations. By using artificial intelligence, predictions can be made and damage, as well as risk, can also be analyzed, which will help the rescue team to plan their action accordingly.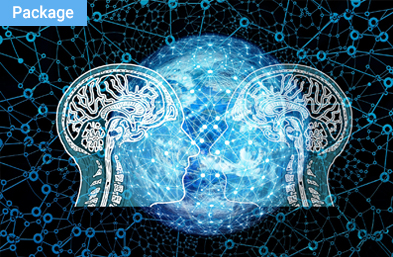 AI strategy and planning workshop
Artificial intelligence is transformational, and adopting this technology will enable companies to reshape their strategic vision so that they no longer rely on what they think is true, rather, leverage factual-based decision-making capabilities.
Scenarios where cognitive-enabled AI application can help in dealing with natural calamities
To identify the quickest route to a safe place; pictures, data, and maps can be extracted and analyzed using image recognition and data classification.
Call congestion at emergency contact centers can be reduced and proper information can be provided to the callers by integrating an application with speech-to-text cognitive solution.
Real news can be filtered from fake news and rumors by using an AI application embedded with deep learning technology, which extracts images and information from social media such as Twitter, Facebook, etc., and analyze its nuances.
Also, cognitive service like face recognition is useful to find missing people. This technology uses a huge database of photographs and profiles which can be matched with the facial features of a missing person.
Cognitive behavioral biometrics solution
For real-time cognitive fraud detection, modern banks are incorporating behavioral biometrics, analytics, and machine learning. This new behavioral biometric capability makes use of cognitive technology that seamlessly analyzes users' mouse gestures, understands delicate mouse movements, and delivers actionable risk recommendations. With such an AI-based fraud detection system, banking systems can maximize detection, reduce false positives, and optimize strong authentication.
Suspicious movement analysis solution
When a video analytics application is integrated with an emotion recognition solution, it helps in detecting suspicious activity, human behavior, mood, personality, as well as human communication which can prevent mishaps such as bank robbery, terrorist attacks, hooliganism, theft and more. This cognitive enabled AI solution can trigger an alarm if someone spends an unusual amount of time in a specific place or carries out some kind of suspicious activities.

Insights
Cognitive AI - Harness the power of intelligent technologies
Modern enterprises own a huge volume of structured and unstructured data like never before. This data is gathered from emails, manuals, documents, social media posts, videos, images, audio recordings, customer feedback, industry reports and more.
Fire alert solution
Previously, smoke detectors and CCTVs were used to detect smoke and fire in public places, but the biggest problem with such a detector is that they respond to flames and smoke when the fire has already spread. Video analytics with thermal imaging cameras can detect the rising temperature of a location early and help in protecting assets and lives from fire.
The final say
AI and cognitive technology together are making great predictions, analyzing and assessing the damage and risk in a given area. From face recognition, video analytics, emotion detection, text analytics, speech-to-text, to content moderation, AI and Cognitive Technologies are useful in developing robust fraud prevention and detection solutions. If you want to develop a cognitive-enabled application integrated with AI capabilities for public safety and fraud prevention, talk to our experts.