Companies around the world are revolutionizing the way they approach field service repairs and maintenance. This is where augmented reality (AR) comes in and takes charge of automating operations. AR field service app for heavy industry makes it possible for field service technicians to access all the knowledge they might need in order to solve technical issues.
AR apps can also be a part of a larger IoT based field service system. Let's understand some of the current challenges faced by heavy industries and how AR based field service management (FSM) can help as a solution.
Oil & gas industry
Challenges
With the rising global demand of oil and gas, highly fluctuating prices and stringent environmental regulations, the oil & gas industry faces several challenges such as reduction in cost, optimizing the performance of industrial assets, and improving its environmental footprint. To deal with these challenges, the oil & gas industry can leverage Augmented reality field service management technology.
Optimizing good production systems and environmental utilities on field service sites is one of the main priorities of the oil & gas industry. Thus, the engineers are often required to be on feet to investigate, maintain and repair suspected errors in utility areas. At times, it is not clear what parts may be required for repair or replacement and thus the field service team reverts to a trial, error, and diagnostics approach, consuming time and resources.
Solution
AR solutions for oil and gas industry are beneficial in solving offshore field service challenges. AR could be built with the ability to scan big and small items like massive machinery or small bolts. With a single scan, the technology can help to precisely identify the malfunctioning part and give the exact step-by-step instructions and guidance on how to fix it. Using the AR solution, the instructions appear seamlessly overlaid on the object (machinery), allowing the engineer to use both hands to safely work on the fixing of machinery with minimal distractions.
Field engineers can access and exchange information, upload manuals or videos that display detailed information about the machinery when in need of maintenance and/or repair, and tackle the problems with ease. Offshore engineers can also communicate with experts onshore via live video, and ask for advice. Your AR solution will virtually solve the problem, as engineers can place markers directly on the screen, and accurately highlight the technical points in real time.
At the end of the day, the AR FSM solution can produce a checklist to be completed, verifying the details of the necessary machinery. AR can scan the related items and automatically bundle up all the information in a packaged report and send it to the cloud for recordkeeping. One technical expert can virtually monitor and support several offshore locations at once – saving huge amounts of manpower, time, and money.
Pricing calculation errors related to multiple pricing models, managing discounts, etc.
Unreliable and unrealistic traditional processes lead to weeks of back-and-forth.
Lack of collaboration between the client and the production or engineering department.
Other challenges include a longer quote-to-order cycle, eroding profit margins and error-prone orders.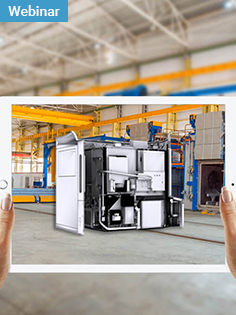 Streamline sales process with Augmented Reality (AR) product visualization
Webinar agenda
Why manufacturers should realize the importance of Augmented CPQ
Common challenges faced by manufacturers to close deals faster
Ways to streamline sales process using Augmented CPQ
Mining industry
Challenges
The mining industry has to face a lot of environmental regulations along with market volatility. In addition to this, mining firms have to deal with aging equipment and competition from the renewable energy industry. The challenge today for mining firms is to maximize equipment availability, improve site safety and compliance standards.
Solution
The mining industry can benefit from AR on a large scale. An AR solution can be built to support visual guidance on the use of drilling machine; hence accuracy and efficiency both can be managed well. The visual field of view is supported in real-time so the engineers can monitor the mining activities. Thus sharing information in real-time between various mining equipment will also improve fleet efficiencies.
Augmented reality in mining can help the field, remote and centralized workers through connected mobility (i.e. ODG headset) in real time. Worker can complete a specified task through real-time guidance and assistance using step-by-step instructions. With the ability to recall virtual equipment manuals or information to perform a task, you can schedule and un-schedule any maintenance requirement of devices/machines.
AR is a great way for implementing preventive measures such as regular maintenance tasks on equipment, machinery, and entire systems (i.e. conveyor belts, hoisting systems, pipelines etc.), which can be conducted with greater efficiency.
AR can bring many benefits to the mining industry if it is applied correctly and if applications are designed with great attention to detail, in order to exploit the identified opportunities and negate the challenges associated with implementation and effective usage.
Manufacturing Industry
Challenges
The manufacturing industry is all about value-added services, as it generates multiple data such as CRM data, ERP data, transactional data, and public data. It is an on-going challenge for manufacturing companies to supply goods as demanded by the partners and also taking care of customers in a timely manner. Some of the major issues that manufacturing units suffer are errors in control systems due to machine failure in production, monitoring performance during heavy orders, and no generated data for result-oriented decision making.
Solution
AR solution brings the 3D virtual model to full-scale for manufacturing units, where the engineers leverage holograms and interact with experts in real-time to learn about processes such as installation and maintenance of machines. The 3D virtual models can also be utilized for employee training purpose as the new employees need not travel to actual field for practical learning.
Engineers at the manufacturing plant can experience the 3D design in a completely immersive manner. The 3D virtual objects are also very helpful in training new employees in the engineering department.
AR solution is good for remote manufacturing, as it allows the field engineer to manage the machines while cutting down the cost of production downtime and prevent errors.
With all these facilities, AR can minimize the engineer's field service maintenance time. The engineers can easily access and transfer information such as customer request, equipment history, replacement tools, servicing routes, inventory stocks, cost optimization, and much more.
Companies are deciding on building an AR app for manufacturing, as it adds value to the working environment and outdoes the competition.
Choosing the right AR headset
Not all AR headsets are capable of supporting the safety standards of heavy industries. ODG R-7 and R-7HL from the Osterhout Design Group (ODG) meet most of the safety and compliance certificates that companies in the mining, oil & gas and manufacturing industries require. ODG R-7 HL glasses adhere to the following safety and compliance certificates: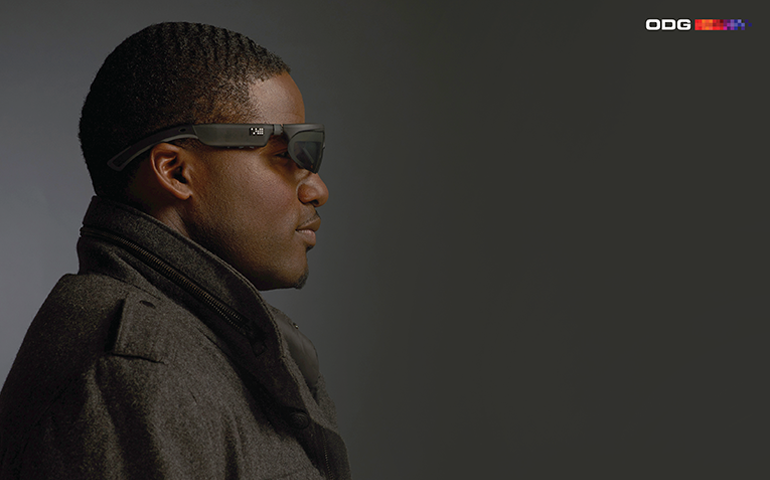 Class I, Division 2, Groups C and D, T4
 Class I, Zone 2, AEx ic IIB T4 GcSoftweb Solutions is a proud member of ReticleConnect™ Program and an ODG Authorized Representative.
The final say
AR field service solution for heavy industry is a game-changing technology for many companies. AR-based FSM can unlock the potential of working environments. As the technology is evolving fast, AR can drive towards automation and help the companies with increased efficiency over the resources.
At Softweb, we understand the heavy industry challenges very well. Thanks to our 'Field Alpha' application specifically created to support the needs of heavy industries. It is our AR based field service application that can be easily used with AR supporting headsets, tablets and smartphones.
The Field Alpha application benefits the field engineers with the ability to have two-way video or audio communication, get AR annotations on their tablet and connect in real-time with the experts in remote sites.
Want to know more about 'Field Alpha'? Connect with our experts and learn more about how you can benefit.