Customer Background
OTTO has been designing and manufacturing electrical products used in diverse industries such as construction, aviation and even the military for more than five decades. It has two divisions – OTTO Controls and OTTO Communications.
OTTO Controls makes precision switches, control grips and other related products, while OTTO Communications produces surveillance kits and fire and HAZMAT communications equipment. Their switches and control grips perform day-to-day activities in some of the toughest sectors, including aerospace, heavy equipment, medical, marine, communication and other demanding markets.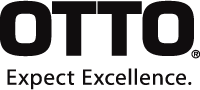 Industry

Manufacturing

Technologies / Platforms / Frameworks

iOS, Android, Sitecore, ASP.NET, SQL Server
Challenges
For OTTO, catering their industrial-grade products to unique and demanding environments brought about a need to improve their digital presence. They needed a catalog application to showcase their products without redirecting the sales representative to another website. The key requirement was to centralize their product database to be available on all their online channels.
Hence, they required a marketing automation solution serving multiple ecosystems. The marketing automation solution, which improves the client's digital presence, includes an app that must be compatible with Android and iOS platforms.
Another requirement of the client was to make the application fully functional in offline mode. So, the data had to be available even if there was no internet access to keep their digital presence strong. Moreover, multiple product channels meant that the sales representatives had to look through several sites to gather information and documentation related to the products.
Also, the company has a vast product line-up spread out over multiple websites, but the content management team did not have access to a multisite management tool. The product showcase was not optimized, and the sites were not meeting the responsive design standards. There was no CRM integration, so the site admins had to do everything manually. Marketing automation was the solution to these challenges.
Solutions
Softweb Solutions worked in tandem with OTTO Engineering Inc. to improve their business efficiency through marketing automation and with the help of integrated web and mobile solutions. Our developers identified and analyzed the client's requirements and decided to develop a sales application compatible with both iOS and Android platforms. We decided to migrate the company's existing websites to the Sitecore platform as well.
1. iOS and Android catalog sales app
We developed an innovative catalog application analogous to both mobile environments. With the ability of SQLite to link its library to the application program, which can also be called dynamically, we were able to centralize the product database across all platforms. This ensured a smooth operation through all their channels that deal with the same products.
The offline access of the app enables sales representatives to make presentations and conduct meetings anywhere, ensuring the availability of the entire catalog. With marketing automation, information entered in the app during offline mode would reflect on relevant channels as soon as the internet connection is available.
Business benefits of the iOS and Android catalog sales app:
Brand awareness
Personalized user experience
Product catalog with advanced search capability
Hands-on information for sales reps
Offline access for anytime functionality
Save on printing costs as all documents are available on the app
2. Sitecore as the ECM solution
Our developers transferred all the existing websites of the company to the Sitecore platform. This helped content editors and marketers manage all the content on different websites through a single platform. Sitecore platform migration allowed OTTO to use the 'write once distributedacross any channel' approach. Such marketing automation helped OTTO maintain the ECM in a hassle-free manner.
Business benefits of Sitecore as an ECM solution:
Easy to manage multilingual websites
Secure document management system
Content reusability and content versioning
A unified content management system that saves a lot of time
Improves sites' search engine ranking through SEO tools
Marketing automation
Regular upgrades to the latest Sitecore versions
Managed services

Our relationship with Softweb is over five years old and we work together as though, we are one strong team. Its' their unique brand of technical expertise and personal communication skills that makes Softweb so valuable to us. When I work with a partner, I am looking for honesty, integrity, trust, and skill. Softweb embodies all those attributes. From our responsive website with over 12,000 SKU's to our mobile applications, they do it all with proficiency and expertise.
When we made the decision to go with Softweb as our mobile app and website developer, we could not have imagined how successful this relationship would turn out to be.
– Jim StarkeyMarketing Group Manager, OTTO Engineering
Need more information?
Tell us what you are looking for and we will get back to you right away!