Going ahead with its acquisition spree after its takeover of LinkedIn, Microsoft has announced the acquisition of an Artificial Intelligence startup named Genee. Genee is an intelligent meeting scheduling bot, co-founded by Ben Cheung and Charles Lee in 2014.
Titbits about Genee's magic
Genee was ("was" because it has been shut down on September 1, 2016) around for almost two and a half years as a virtual personal assistant that scheduled, rescheduled, canceled and postponed appointments on behalf of the users. It was indeed a smart scheduling AI that simplified the complexity of coordinating with business associates and dealing with countless emails just to get a meeting fixed.
This application used Natural Language Processing to analyze the content of the emails to understand the requirements and agendas of the meeting. The user only needed to CC Genee in emails and post that mail, Genee would automatically converse with the concerned person sending and accepting a meeting invite on the user's behalf.
Genee was possibly a preliminary example of the AI-powered chatbots which are now a buzzing trend. It followed default commands efficiently, but what made it advanced was that users could also create their custom commands. Creating reminders were made exceptionally easy with this chatbot.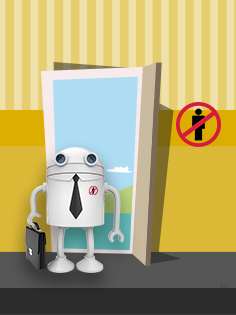 Chatbots at your doorstep – No Humans Please!
Webinar agenda
Conversational UX best practices
Bot implementation strategies
Chatbots with deep machine learning
Smart chatbots with cognitive services
Recent updates in MS Bot framework
Chatbots benefits for enterprises
Demo
Q&A session
The probable augmentation of Office 365 with Genee
Office 365 has played an important role in Microsoft's progress in the cloud space. With an advantageous agenda for Office 365, Microsoft declared its acquisition and showed excitement to integrate Genee to increase the productivity capabilities and services. The prime agenda of this acquisition is to "simplify the time-consuming task of scheduling", said Rajesh Jha, CVP of Microsoft. Although it has not been officially declared as to how Microsoft is going to deploy the functionalities of this tool, there are a few speculations about it.
It was not a long time ago that Microsoft launched a new service named "Bookings" for Office 365. This service was introduced with a goal of facilitating the key business engagement requirements such as usage of reminders, confirmation, cancellation, and postponement of appointments. It would be viable if Microsoft adds the functionalities of Genee to their product, bookings and re-launch it anew.
Genee being a Natural Language Processor, its integration with Cortana is highly anticipated by the tech analysts. Cortana could be a great help in scheduling business meetings if the functionalities of Genee such as parsing the content of emails are integrated with it. Both Artificial Intelligences are expected to change the scenario of digital assistance if merged.
Office 365 is undoubtedly the most used office suite, but this business deal will make it even better. The success rate will definitely be high irrespective of the integration process of this Artificial Intelligence in Office 365.