Companies around the world want to maximize their revenue by bringing in new customers. However, converting a prospect to a client and realizing real revenue is not as easy as it sounds. Any weak link in your sales process can break the Quote-to-Cash (QTC) chain and bring your efforts to a standstill. It is therefore vital to identify these loopholes and fill them in so that you can build an efficient Quote-to-Cash process for your business.
Generally, companies separately handle various business functions of Quote-to-Cash process that includes pricing, quote generation, contract management, billing and renewals. The disconnection among these functions gives rise to several issues that hinder the QTC process to operate at its maximum efficiency. Mentioned below are some of the common challenges that businesses face during the management of their Quote-to-Cash process:
Delay in quote generation
With product details, pricing information, discounting rules and customer data scattered across various stand-alone applications, the quoting process becomes time-consuming. Other factors that lead to delayed quoting include increased product offerings, poor product knowledge, complicated pricing models, and rising sales volumes. Therefore, the process that is supposed to be the easiest part of the sales cycle becomes the most complex and time taking one. Moreover, this delay is hurting companies and becoming a reason for lost sales and revenue leakage worth billions of dollars.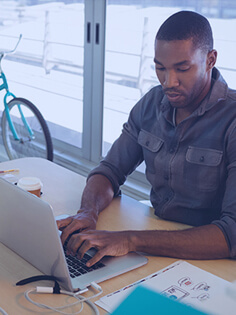 Get a Free Salesforce Audit
With a free Salesforce audit, we will help you to build a resilient business roadmap and navigate through it to tackle the challenges and meet your business goals. We can help you with the following services:
Review your current usage of Salesforce
Suggest suitable tools and the latest platform features
Gain visibility across your organization and intensify ROI
Determine and fix potential vulnerabilities in your security settings
Inaccuracies and errors cropping up
Manual intervention is usually required to connect the various legacy systems involved in the QTC process. A number of manual tasks are performed which not only increase the average sales cycle time but also make the entire QTC process more prone to errors. Errors and mismatches in quote generation, mistakes in order entry, billing inaccuracies and renewal errors are some of the issues that crop up because of manual processing.

Risks with deals and agreements
Operating in a fragmented environment often gives rise to data silos, which directly reduces the efficiency of contract creation. This puts companies at financial risks as contract creation and approval processes have a key role to play in the success of revenue generation. Moreover, data silos also become a major barrier in managing ever-evolving government regulations and compliance laws. Therefore, businesses that do not have standardized data and documents are also at legal risk and can face regulatory penalties.
How Salesforce Quote-to-Cash can help to resolve these issues
Salesforce provides a Quote-to-Cash software commonly known as Salesforce CPQ & Billing. This tool enables businesses to automate their Quote-to-Cash process and address the challenges mentioned above. It helps you to quickly create quotes and proposals, increase productivity and eliminate errors, thereby making sales process efficient and painless.
Here are some of the reasons why businesses choose Salesforce Quote-to-Cash to simplify the overall process right from quote generation to ultimately driving the revenue:
Boost productivity
One of the major reasons for using Salesforce CPQ is that it helps businesses to move deals quickly to completion. It allows the automation of configuration rules, discount limits, quoting process, approvals, contracts and invoicing using in-built tools like product configurator, proposal generator, subscription billing and more. This helps to remove the waiting period and accelerate the entire Quote-to-Cash process.
Moreover, the tool provides all your data related to customers, pricing, discounts, and billing at a single place. This saves the hassle of your sales representatives of finding and aggregating information from different platforms and helps them to ramp up their productivity.
Insights
Best practices for Salesforce CPQ implementation
Salesforce CPQ is a gamechanger for marketers. It provides the sales team with the ability to perform seamlessly by automating the entire sales process.
Reduce errors
Apart from increasing the productivity, Salesforce Quote-to-Cash software also helps to reduce errors, mismatches and other inconsistencies that creep in. By eliminating manual processes, it reduces the chance for mistakes and delays.
The tool helps to ensure that the right components are included in the quote while pricing and discounting rules are applied consistently, eliminating accounting errors in proposals and contracts. This reduces your team's error rate, saves you from the loss of any revenue leakage and helps you in offering a better experience to your prospects and clients.
Ensures compliance
Salesforce CPQ helps you to stay consistent and adhere to compliance regulations. With rules-based configuration and pricing tools, it helps businesses to stick to the regulations every time. Moreover, it eliminates the scope of issuing any contract with an unapproved condition or non-compliance terms. This helps to reduce the risks involved in handling agreements and contracts. Therefore, businesses enjoy improved contract accuracy and better contract compliance with Salesforce Quote-to-Cash.
Get started with Salesforce Quote-to-Cash
Salesforce Quote-to-Cash can streamline your entire sales process and help you to grab bigger and faster deals than ever. If you are looking forward to implementing this software, then contact us. Whether you are completely new to the Salesforce platform or you just want integration of Salesforce CPQ to your existing Salesforce setup, we are here to help you. Our experienced Salesforce experts will help you to configure the software seamlessly and customize it as per your business needs.
In case you just want to know about the capabilities of Salesforce CPQ in detail, then our Salesforce quote to cash consultants will walk you through all its features and benefits.