Which of the following questions regarding the sales performance of your team are bothering you?
Are the reps spending too much time on non-selling strategies?
Do they need to strategize their sales plan?
Is the communication gap between different departments and sales team a hindrance to productivity?
Does your proposal miss customers' expectations and needs revision too often?
Along with these questions, a common problem that companies face in terms of sales is – quickly producing accurate sales quotes for their prospects.
Hence, it is essential for you to adapt technical advancements that can help to ease their woes. Salesforce CPQ (configure, price, quote) is one such solution that you should implement to sort out your sales chagrin. As defined by Salesforce, it is a tool that enables sales teams to quickly provide accurate pricing for any given product configuration scenario.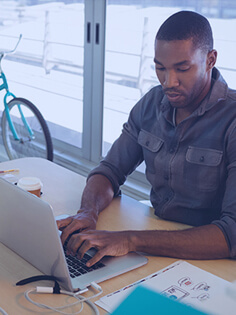 Get a Free Salesforce Audit
With a free Salesforce audit, we will help you to build a resilient business roadmap and navigate through it to tackle the challenges and meet your business goals. We can help you with the following services:
Review your current usage of Salesforce
Suggest suitable tools and the latest platform features
Gain visibility across your organization and intensify ROI
Determine and fix potential vulnerabilities in your security settings
But if you're not sure about how this software can help you, here's a brief.
Improved utilization of time
Organization's best sellers only spend about 20% of their time actually selling. – Center For Sales Strategy
Sales teams spend too much time on administrative tasks, generating prospects, understanding products or services that they are selling, and scheduling appointments. Moreover, the dependency between different departments delays the entire sales process. So much time is wasted when wrong information on products or services is explained to the customer. This also makes it difficult for you to become a trusted partner of your customers. Hence, it is essential to simplify processes like submitting proposals, processing client requests for quotes, etc.
Salesforce CPQ consulting helps you to retrieve information in an efficient manner as it is embedded within Salesforce CRM. It is designed to ease the process of delivering quotes. This, in turn, allows you to focus on offering value to the customer.
Customizing products
About 1 out of every 3 consumers indicates that they want the ability to personalize a product. – Deloitte
Relevance, reliability, and customizations are three key areas that your customers are looking for in your products and services. Their needs should be given utmost importance and your products, rather than offering a generic solution, should provide them with the ability to address the challenges they face. From food to clothes to playlists, customers are always looking for customized products. Therefore, you must fulfill this requirement by providing your buyers exactly what they need with unique combinations of products and services.
With Salesforce CPQ implementation, you can enable your sales team to configure your offerings based on your customers' needs or their challenges. Your team gets in-depth insights into the products and services that they are pitching to their potential clients. This gives them leverage to offer their customers a packaged deal by combining two or more offerings.
Insights
Best practices for Salesforce CPQ implementation
Salesforce CPQ is a gamechanger for marketers. It provides the sales team with the ability to perform seamlessly by automating the entire sales process.
Providing accurate quote
Staying updated with pricing, discounts, and bundle pricing can be tedious. Moreover, with a manual process in place, it is risky to send proposals with out of date pricing, improper terms and conditions, incorrect items/orders or add-on services like installation or support. This can affect the bottom line when discounts are offered incorrectly or inconsistently. Also, presenting incorrect pricing to a customer may result in losing the lead.
High-performing sales teams (the top 20% of more than 3,000 sales professionals surveyed) are 2.8 times more likely than underperforming teams to say their sales organizations have become much more focused on personalizing customer interactions over the past 12–18 months. – Salesforce
An automated process will help you to mitigate these risks and provide you with reliable documents every time you need a quote to present to your customers. Salesforce CPQ implementation enables you to get information on the following:
Discounts
Subscriptions
Pre-negotiated contact pricing
Bundled pricing
Channel pricing
Partner pricing
Enhancing the Sales Cloud CRM system
Sales Cloud CRM system certainly is a great tool that allows the sales team to track activities and smoothly move a prospect through the sales cycle. However, it doesn't always offer robust functionality of providing information on complex products and services. This not only leaves a room for errors but also bottlenecks the pricing process by making the sales team wait for a supervisor's approval on the quotations.
The top two process challenges that sales organizations face are meeting customer expectations and dealing with competitive concerns. – Salesforce
Integrating Salesforce CPQ with your Sales Cloud CRM system will enable you to streamline the quoting process and also provide flawless data reporting which in turn will boost your sales cycle.
Start configuring, pricing and quoting effectively
Salesforce CPQ allows you to reduce errors in proposing quotes, assures price accuracy and helps you to reduce the time taken for a sales cycle to complete. To know more about this software, you can contact our Salesforce CPQ team.