Managing field service operations is often challenging. Inefficient systems hinder the workflow of service agents and managers which lead to lower productivity, higher operational costs, and poor customer experiences.
Let's explore a few of the challenges and areas that can be enhanced with technological advancements.
Limited visibility
Other operational areas of the organization hardly have any visibility into field tasks such as workforce availability, urgency of the maintenance work and so on. Hence, executives assume that field technicians are underutilized or inefficient. This results in continuous pressure on the field workforce to do more with existing resources.
Real-time communication
Field workers are piled up with countless service requests. Many times, managers are rarely aware of the location and availability of their own technicians. This causes chaos in scheduling field service requests.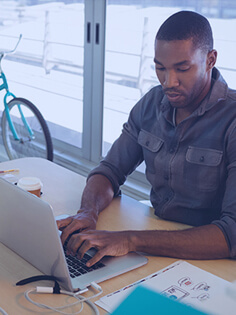 Get a Free Salesforce Audit
With a free Salesforce audit, we will help you to build a resilient business roadmap and navigate through it to tackle the challenges and meet your business goals. We can help you with the following services:
Review your current usage of Salesforce
Suggest suitable tools and the latest platform features
Gain visibility across your organization and intensify ROI
Determine and fix potential vulnerabilities in your security settings
Complex logistics
Lack of analytics makes organizing a field service team of managers, technicians, and supervisors a difficult task. This creates disorder in meeting customer expectations and proactively planning time, resources and logistics.
First time fix rate
Customers get frustrated when technicians show up late without the right tools or technology in the first call itself and need to revisit to fix the problem. Unsolved issues due to lack of expertise or spare parts and repeat visits often leave your customers irate.
Executives report that their service agents' top frustration with using their current tools in the field is that current tools are not fast enough (45%) and they can't access all of the information they need (38%). – Field Technologies Online
How Salesforce Field Service Lightning helps
Salesforce Field Service Lightning is an onsite support solution that allows businesses to overcome the aforementioned challenges. It is a part of the Salesforce Service Cloud product suite which enables businesses to enhance mobile operations.
According to McKinsey, costs can be cut by up to 90%, and turnaround times reduced drastically through the digitization of information-intensive processes.
Firms that implement Salesforce Field Service Lightning get the ability to optimize schedules and maximize productivity by accurately assigning tasks to field agents. The smart scheduling feature of this solution allows managers to automatically assign technicians the right jobs based on time, location, and availability of resources.

Following are the four major areas of field service transformed by this tool:
Information management
Field engineers need to access data from remote locations. Field Service Lightning, being a mobile solution, allows them to securely access data like equipment knowledge and technical details or guidelines, regardless of the location. Technicians can reach onsite handy with everything they need – data about the tools, customer data, and user manual to fix the problem to ensure that repair has efficiently been carried before they leave the site.
Efficiency
With analytics offered by Field Service Lightning, managers can get real-time insights on the issues faced by customers. These insights include key metrics such as travel time, time taken to resolve the issue, first-time-fix rates, etc. This helps companies to optimize operations, boost productivity, and improve performance efficiency.
Insights
How Salesforce FSL is redefining field service operations
It is a crucial and challenging task to handle a mobile workforce for efficient field service operations. When you don't have the right tools in place, it becomes difficult to manage service agents, mobile employees, dispatchers and managers.
This tool allows companies to integrate work orders with data related to accounts, assets, contacts, and other relevant data in Salesforce. Hence, employees can be more flexible and achieve the following:
Easily accomplishing tasks like modifying work orders
Scheduling jobs based on skills and availability
Guaranteeing that proper tools required at the worksite will always be with the technicians
No back-office billing hassle with an onsite payment processing option
Reduced costs and improved profitability
Inventory management
Real-time inventory data is crucial to efficiently manage business assets. Moreover, inventory can often be in multiple locations, warehouses and service vehicles. With Field Service Lightning Solution, firms can track products and components in real-time. This helps field agents to avoid delays due to a lack of tools required for a job or inadequate information of where the products are placed in the time of need.
Customer experience
For organizations customer loyalty is imperative. It has become essential for companies to enhance the customer experience to stand out from the competition. Navigating a multi-step process and keeping your customers waiting are factors that impact customer loyalty. Hence, businesses must decrease friction for their customers.
Field Service Lightning helps in increasing customer loyalty by reducing chances of errors in delivering field solutions and providing personalized services. With this tool, field personnel can ensure real-time interactions, customized solutions and shorter waiting times, all of which lead to the achievement of the top goal of every company – customer satisfaction.
Empower your team for a data-driven revolution of field service management
Field Service Lightning allows you to seamlessly track service delivery, get real-time notifications of jobs that require attention, share job updates, access knowledge base, accurately schedule appointments, optimize jobs and offer a connected customer experience. To know more about this solution, you can contact our Salesforce Field Service Lightning consultants.