Artificial intelligence (AI) is influencing almost every facet of our lives. It is transforming the way we live, work and communicate. Whether it is professional front or personal, AI is becoming a part of everything now. It is revolutionizing the manufacturing and business processes for organizations and improving our homes and cities.
AI applications and analytics use data science and algorithms for automation and optimization of processes. These technologies unlock hidden value of data and present potential business opportunities.
In fact:
Google CEO Sundar Pichai said – "AI is one of the most important things that humanity is working on. It's more profound than, I don't know, electricity or fire".
Gartner Says AI augmentation will create $2.9 trillion of business value in 2021.
IDC predicts worldwide spending on artificial intelligence (AI) systems will reach $35.8 billion in 2019.
As per Statista, 84% of enterprises believe investing in AI will lead to greater competitive advantages.
This indicates that early adoption of AI will be beneficial and help you stand ahead of late adopters in the market competition.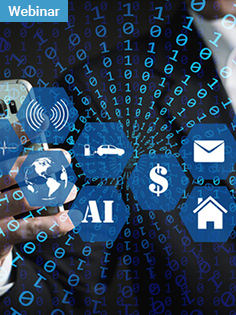 Discover what, why and how of Vision AI at the Edge
Webinar agenda
What is Vision AI at the Edge
Why vision AI at the edge is a game-changer
Applications of Vision AI at the Edge
Industrial use cases for accelerating AI at the Edge
Q & A
Let's look at a few trends in AI that are transforming industries:
Driverless vehicles
Automobile manufacturers are hopeful that autonomous-driving technology will lead to a revolution in the automotive industry by increasing sales exceptionally. Big players are moving from conventional practices and investing a huge amount in the development of self-driving cars. This technology is expected to reduce traffic deaths and provide elderly people with safe alternatives to driving themselves. These benefits will come up with trade-offs as more people will choose self-driving cars since it will minimize the risk of accidents. Driverless cars also have potential in improving the traffic flow and minimizing fuel consumption.
According to McKinsey, commuters worldwide could save a combined 1 billion hours every day once autonomous vehicles go mainstream.
The emergence of new business models
The combination of emerging technologies is expanding conventional business models and helping companies to identify new models for increasing revenue generation. New models range from SaaS agreements to zero-cost and gain-share-based contractual agreements. Big players in the industry are taking advantage of these business models and minimizing their operation & maintenance costs to less than 1% of their total capital investment.
For example, Marico Limited is an Indian company providing consumer products and services in the areas of health and beauty. This company is serving 6,000 outlets between the western Mumbai suburbs of Dahisar and Goregaon for the last 10 years. The distributor used to stock inventory for 4-5 days while the team booked orders manually, which were manually punched in the computer's software system. This complete process was time-consuming and error prone.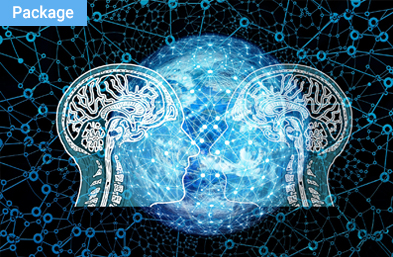 AI strategy and planning workshop
Artificial intelligence is transformational, and adopting this technology will enable companies to reshape their strategic vision so that they no longer rely on what they think is true, rather, leverage factual-based decision-making capabilities.
Marico is now using automation and relying heavily on analytics and AI to grow its business. Its exclusive launches with e-commerce companies helps in predictive and prescriptive analytics tasks by leveraging the real-time insights provided by online companies.
For enterprises using AI, top-performing companies said they are more than twice as likely as their industry counterparts to use the technology for marketing, 28% vs. 12%, per Stanford.
Digital twins and IoT optimize complex environments
AI and analytics are essential for the development of digital twins. Digital twin concept brings together the connected world of sensors. These sensors note hardware and software activities and network them using IoT.
This helps an automaker to deploy a number of IoT sensors. These sensors feed a pool of production data to an AI-powered analytics platform. The platform generates a digital twin that models the data coming from all IoT sensors. This enables humans to interact with IoT sensors for the automation of asset management.
The growth of digital twins in 2019 is helping companies to generate predictive insights to foresee problems and address them before any damage takes place.
Insights
Cognitive AI - Harness the power of intelligent technologies
Modern enterprises own a huge volume of structured and unstructured data like never before. This data is gathered from emails, manuals, documents, social media posts, videos, images, audio recordings, customer feedback, industry reports and more.
Blockchain improves security
Security is one of the major concerns of the cyber world. Hackers are getting better at hacking everyday, hence it is important to combat them using more secure methods. Blockchain is one such impenetrable technology that can protect our data from cyber-attacks and improve cybersecurity across industries.
Blockchain is one of the most-watched technologies of 2019 since it is a secure platform, and no one can modify or breach data. Blockchain technology depends on a shared digital ledger, which hackers can't burgle into. This makes it important for organizations that protect sensitive data.
Blockchain's ledger includes time-consuming and labor-intensive processes and complex interactions. Hence it becomes crucial to deploy AI and analytics to speed up blockchain operations. Many industries are picking up on blockchain adoption now. Healthcare organizations and government agencies are also integrating AI and analytics to make the most of blockchain's security advantages.
Conclusion
The potential of AI will increase significantly when you design, study and make use of it from a human-centered and universal point of view. Since multiple devices capture discrete data, advancements in technologies and prevailing machine learning are leading analytics towards a bright new era. AI analytics solutions will improve with upcoming developments in the near future. The technology embraces the potential to augment the business growth and reduce risks. Contact us for a free demo of AI and analytics now.