Today, digital transformation has become an essential need of every business. No matter how big or small a business is, it requires digital transformation at a certain level to grow and flourish. Though the idea of digital transformation is quite new, its significance for the success of the present-day businesses is quite relevant.
Many businesses have already started incorporating innovative technologies to bring digital transformation in their processes, but several organizations still do not have much idea of what digital transformation is and what revolution it can bring to their businesses. But, sooner or later, all the businesses will realize its importance and transform their businesses with DT.
So, let's understand first what digital transformation is and what is the importance of digital transformation for business: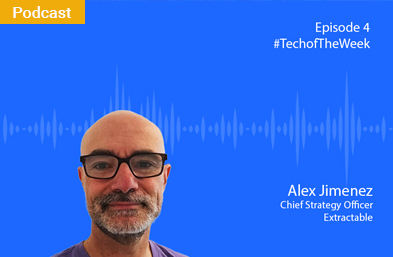 How is the banking industry coping with the digital transformation wave?
What sort of advantages can the banking industry look towards with digital transformation? It's our pleasure to have a conversation with Alex Jimenez on the impact of digital transformation of the banking industry.
What is digital transformation?
Digital transformation is the incorporation of digital technologies in every process of a business, leading to essential changes in ways a business operates, enhancing the value that they deliver.
In simple words, the adoption of digital transformation changes the way how companies communicate with clients and help them provide the best of customer service as per their requirements.
Customer service and satisfaction are the utmost priorities of every business because they lead to improved sales, up sales and referral sales, the delivery of up to the mark customer service is one of the major reasons that drive businesses for implementing a digital transformation strategy.
When companies transform digitally, they motivate their customers to:


Let's see how beneficial is implementing digital transformation (DT) for business growth
1. Fulfilling the on-demand service needs
At a click- this is what people demand now. Technology has given us great comfort in almost every field of life. May it be ordering food or medicines, booking a cab or a flight, buying groceries, consultation with a medical practitioner, booking a repair service or salon service, etc., everything is now available through a mobile application just on a few clicks.
Likewise, customers have started looking for such services in every field, the way they now have it in their day to day personal lives. And this is not easy for businesses. They have to consider various factors like how to develop a mobile application, the platform to build application on, etc.
This is a situation that indicates the need for digital transformation, since organizations require further agile combined IT services together with network capability for fulfilling the needs of customers. For example, DevOps gives us the capability for continuous mobile app delivery that minimizes time-to-market new features. You can deploy DevOps software and its environment at any stage of the mobile app development cycle.

Digital transformation is all about delivering better CX and increased ROI
Webinar agenda
Overview of digital transformation
Adopting the digital edge in redefining CX
Major challenges on the road to digital transformations
Developing digital transformation strategies
2. Empowering employees to be more effective
Employee engagement is a very crucial task for every company. Employers have to experiment with new ways to increase productivity and digital transformation plays a vital role in it. Data, analytics and employee skill mapping help in understanding the collective capabilities and the individual skills of your team. DT provides a great opportunity for improving business functions, like HR, administration and finance by helping them to move away from time-taking manual processes and automating their main areas like payroll, etc. which gives the department heads more time to focus on exploring ways to enhance business.
For example, the IT team helps employees in setting up a remote working environment and gives access to the required technologies and services. Though this is a little challenging for the IT department, digital technologies make it easily possible and help employees to achieve more.
3. Making better decisions, quickly with big data and analytics
The placement of data and analytics at the core of a digital transformation strategy enables businesses to exploit the data completely. Due to the incorporation of digital methods in every process, organizations get great volumes of data. And with the help of analytical tools, it is easy for them to convert this data into valuable business insights to make better and quicker decisions. It is quite obvious that the deeper analytical tools you have in your business process, the better would be the incorporation and the outcomes that they will impart.
When a company shows its willingness to embrace digital transformation, it is ready to accept the demand for big data to understand the impact of the brand. This communication helps in two ways:
1. Understanding customers' queries
2. Understanding whether you are working in the right direction or not
Direct digital transformation (DX) investment is growing at a compound annual growth rate (CAGR) of 17.5% from 2020 to 2023 and is expected to approach $7.1 trillion as companies build on existing strategies and investments, becoming digital-at-scale future enterprises. – The IDC FutureScape: Worldwide Digital Transformation 2020 Predictions report
4. Artificial intelligence – leading to a revolution
Artificial intelligence (AI) is bringing about a revolution for businesses. Numerous companies are adopting automation every day. They are also prioritizing their customer service and engaging more employees for handling problematic customer issues.
AI has an amazing problem-solving capability. And solving complex issues has now become more viable with the help of advanced machines for learning that are capable of working with customer care specialists. Big data has empowered companies to lead the developments in AI that strengthens their position to stand ahead in the market competition.
AI streamlines workload and solves technical errors in IT services. It recognizes problem indications in machinery much before humans notice them. DT uses AI to work with recruitment processes, preparing interview applicants and agendas and in finding suitable profiles. Customer services play an incredible role in building a brand's name in the market. AI chatbots can analyze customer data and connect them to the right person quickly.
5. Embedding cybersecurity into digital transformation
Security is one of the most crucial concerns of businesses. The placement of huge amount of data on the network has always been stressful for IT leaders as it is extremely important to ensure the security of the data. It is indeed a difficult task to secure data since it needs a strict implementation of protocols to protect and access the data.
And hence, it is important to incorporate a strong security strategy that dependably works in all the applications, data and networks used.
6. Migration to Cloud
The entire concept of digital transformation focuses on the migration to the cloud. The user experience, analytics, automation and the big data are valuable for migrating to the cloud. Cloud enables businesses to build up the needs of the company data which is an important part of digital transformation.
When you store your data on a cloud storage system, it becomes easy for you to access that data from any location, hence cloud storage is convenient and gives more flexibility.
The cloud platform unites the innovation that is created by data and it abolishes the possibility of any issues about the digital infrastructure. It helps companies to focus on their business growth using customer insights. The collaboration on the cloud enables the workforce to use several tools, keep processes transparent to help everyone know the mistakes and learn from them and improve their efficiencies.
Conclusion
The successful incorporation of digital transformation provides companies with a strong foundation for sustenance and growth in a world driven by competitive advantage. The exchange of data helps companies grow and, in this situation, if a company does not realize the importance of digital transformation, it is more likely to stay behind the market competition. Have you started your digital transformation journey yet? Talk to our experts and know more about digital transformation for business.