Organizations across the globe are putting serious efforts to improve their sustainability and environmental, health and safety performance along with precise data management. Huge investments in technologies like AI, ML and Big Data are being made by companies to achieve this sustainability. Moreover, these companies are also looking for increased visibility on their suppliers' part and additional monitoring.
However, this information revolution by companies has resulted in an explosion of data, some of which might be useful and some of which might not be. Amidst this chaos, how can a company determine how to use this data for better business results?
The best guess is that these companies have already figured out a solution for it. As said earlier, organizations are making some serious investments in technologies like artificial intelligence,
machine learning and Big Data. But why are they focusing so much on these trending and highly anticipated technologies?
Let's have a look at the reasons that are compelling the EHS companies to incorporate these technologies for their services.
Artificial Intelligence
Long gone are the days where EHS was just a database. The two major factors fueling the adoption of AI for EHS compliance are; the vast increase of the data that we talked earlier needs sorting and understanding. Secondly, the major paradigm shifts towards multi-tenant SaaS solutions enabling the collection of data from multiple digital sources for various customers in real-time. With the backing and advocacy of companies like IBM, Google, and Salesforce, who are the major investors in AI technology, AI has entered the mainstream for every business.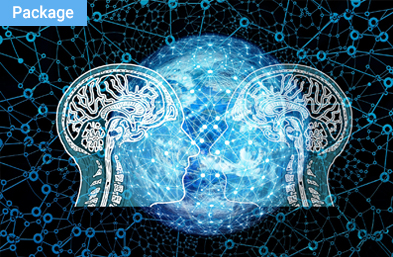 AI strategy and planning workshop
Artificial intelligence is transformational, and adopting this technology will enable companies to reshape their strategic vision so that they no longer rely on what they think is true, rather, leverage factual-based decision-making capabilities.
Let's have a look where AI is going to play its part in the EHS space. The major issue for the EHS enterprise software companies is to find a solution that can enhance the compliance as well as reduce manual labor and cost. This is where AI will play a major role.
Traditionally, organizations aggregated their data in record systems and tried to interpret it without human intervention but were not getting the desired results. To look into the ever-changing developments in environmental regulation companies have been throwing people at the problem, but that is not sustainable for sure.
AI systems have matured enough to read through the technicalities of regulations, couple them with company's data monitoring systems, and generate suggestions for actions based on relevant regulations and data.
Big Data
Enormous amount of data from sensors, treatment systems control and monitoring, customer legacy databases and other monitoring devices is poured into company's EHS departments with a handful of tools to analyze it on its arrival. Some of the times the data is nothing but a piece of old information which gets digitized, but information like streaming data from monitoring sensors are missed out because the companies lack a single system of records to accommodate them. Well, this is about to change for good now.
Big Data has the potential to provide companies with a better understanding of their customers, employees, major trends of the industry, and most importantly their operations. Data analytics promises to unlock the doors of previously unknown opportunities to channel operational efficiencies, increase in revenue, respond to customer demands, and keep the returns of shareholders growing.
Using mobile apps to enhance EHS and sustainability management and reporting improves remarkably with the popularity of Big Data in the industry. It also allows the company to add and complete tasks and actions while on the move and the information is directly synced with the database when it is online. Big Data ensures the quality of data by improving and automating the data collection process. With the help of integration of historical data and drawing on reliable, centralized information, companies can now produce more consistent reports which can help them to drive better environmental performance.
With the help of Big Data, EHS and sustainability management software allows an organization to streamline reporting by making it easier to track and store all information in an integrated system.
Machine Learning
Machine learning has penetrated deep down in every vertical of an industry. One might not have recognized it but from predictions to managing the supply chain, ML is the driving force for innovation and powering the growth around the globe. Machine learning is all set to change the course of the tides for the operations of the workers in EHS industry. In verticals like industrial hygiene, for example, the technology can provide an effective way of crunching large volumes of data to develop a predictive modelling solution that can remarkably improve the efficiency in the industry.
In the coming time, it's fair to say that predictive modelling will be used across all EHS practices, allowing users to draw on software powered by machine learning to fundamentally improve decision making and data analysis.
Read more to know how big data and machine learning are transforming five key areas of EHS.
Conclusion
Thanks to technologies like AI, ML, and Big Data – EHS's future looks bright. While there are a lot of exciting technologies coming over the horizon, none can match the revolutionary potential of machine learning, artificial intelligence, and Big Data. By combining human ingenuity with robotic technical proficiency, the solutions are set to transform safety and quality control in the workplace.