The "Future of SharePoint" – an 110-minute online live event was held on the 4th of May in San Francisco, open for one and all. This event was attended and watched by thousands of SharePoint enthusiasts across the orb. And the agenda of this event was quite interesting – SharePoint going mobile after 15 years of market presence.
During this occasion, Microsoft announced its new app as "SharePoint Mobile" which is specially designed for its content management and collaboration platform, giving workers a way to access content from their smartphone and tablets while on the move. The iOS version of the SharePoint Mobile app is expected to set out by the end of June, whereas Android and Windows 10 versions will be launched later this year.
Basically, the SharePoint Mobile app is intended to help people get fast access to four kinds of information from SharePoint:
A list of their coworkers
News from across the company
Quick links to important pages
The site that people use frequently
SharePoint 2016 Pre-Migration Check
There are several reasons why you should migrate to SharePoint 2016. It has hybrid cloud search, all the sites are in one place, it allows rapid site development, there are many PowerShell scripts and so on.
The mobile application will work with both, SharePoint Online and some on-premises versions of SharePoint Server.
This new mobile collaboration application platform includes machine learning-based Microsoft Graph, using which detailed information can be gathered such as
People working with it the most
SharePoint sites they use most often
Making highly browsed sites handy compared to the less-used resources
The same capability will also power the functionality within the app by showing users' files relevant to them.
"Jeff Teper – Corporate Vice President – OneDrive + SharePoint at Microsoft said that the enterprise content management and collaboration platform software is getting a number of updates over the upcoming year, to benefit 200,000+ companies, 50,000 partners and approximately one million developers working with it today."
Other newfangled features
Along with the new apps, Microsoft is also offering access to SharePoint Online document libraries in the OneDrive mobile app, and the facility to copy from OneDrive to SharePoint. Microsoft also plans to integrate SharePoint Online document libraries with the innovative OneDrive sync client by the end of the year, and incorporate SharePoint sites with Office 365 Groups. Last, but, not the least, Microsoft's new Flow service, which enables tasks automation, will also be integrated into SharePoint before the year ends.
Let's check out the four aspects that describe the making of the future of SharePoint
Easy yet powerful file sharing – A common user interface for document libraries in OneDrive for Business and SharePoint is created, along with further integration, which links document management using OneDrive or SharePoint equivalently. The OneDrive mobile app experience will be enriched, along with the synchronization from the cloud to the local machine. You will also see a superior integration of Office products with Office 365 assignments and analytics, which will be available on the results of your own work as a user on this platform.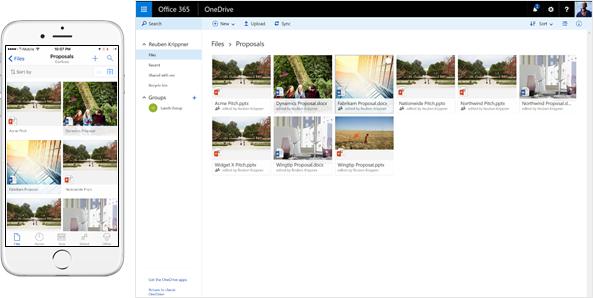 Intelligent pocket intranet – Perhaps the major question you might have regarding the future of SharePoint is what happened to the next generation portals that Microsoft always promised for? Now, you might have got the answer, "Intranet in your pocket." The focus of the new SharePoint intranet experience will be to make it more accessible just as an 'intranet-in-a-box' product. It will be a mobile ready thing, offering a new SharePoint home page for finding sites and content, and it will come with a modest site provisioning process to increase the simplicity of site creation. You will also notice the sites app launcher retitled as SharePoint.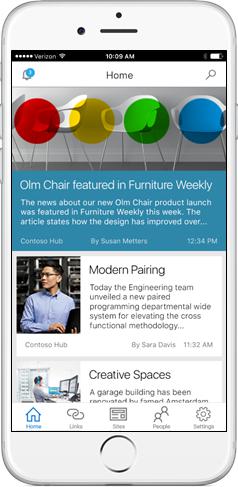 Extensive collaboration – Office 365 Groups are taking over the team sites space and we will finally see that the integration of Office 365 Groups from Outlook has its very own SharePoint site. Groups (earlier known as team sites) will get a redesigned UI, but none of the refined features of document libraries and lists will be removed. You might have also heard about Power Apps and Microsoft Flow as the two new products that support power users in developing custom apps and uncomplicated workflows. There will be much more to talk about this topic in the upcoming weeks and by now you would have guessed some of the inferences of this announcement on the SharePoint product ecosystem too.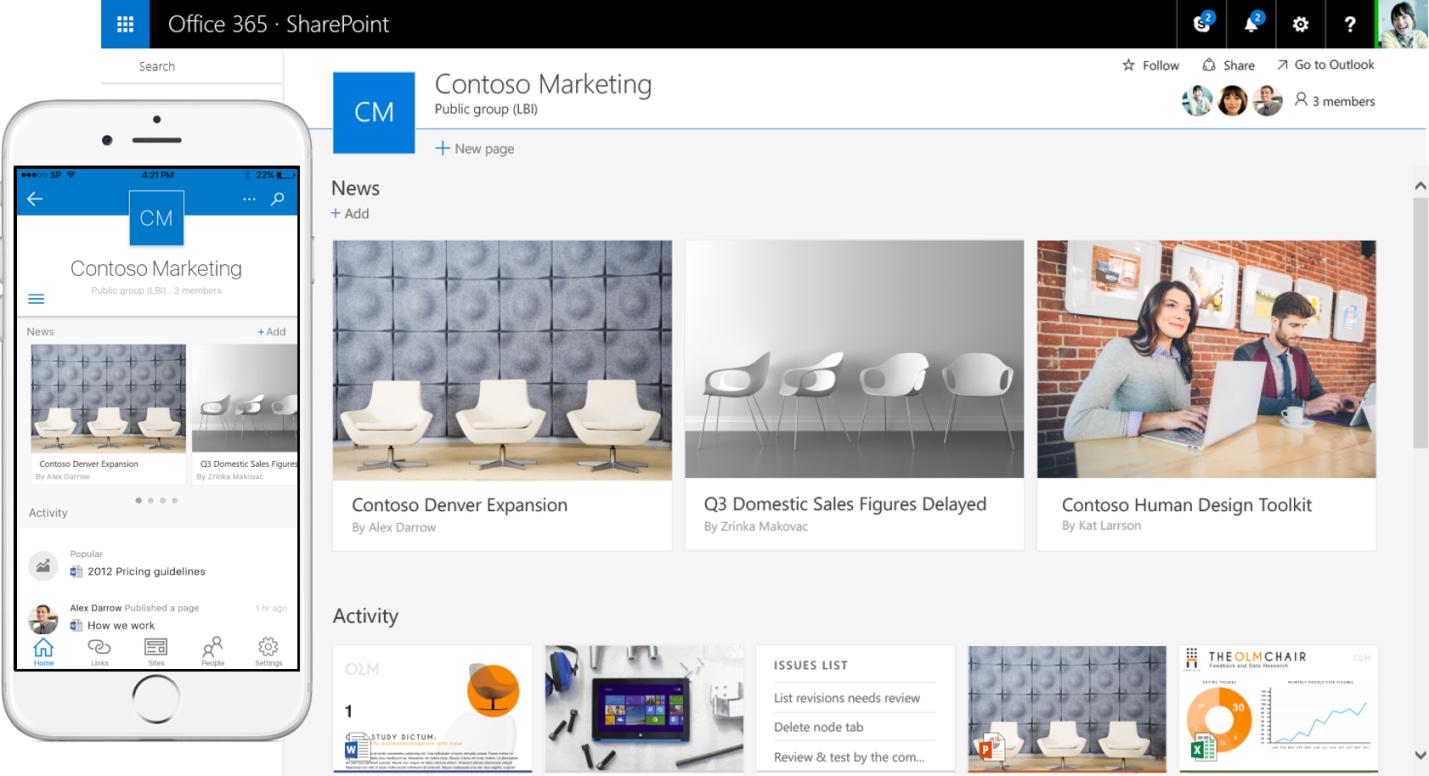 Privacy, compliance, and security – Microsoft sticks to its old debate as the second to none in terms of security, privacy, and compliance not only for a cloud-based application but also for on-premise integration. Microsoft is making large investments in the cloud, focusing completely on manageability. A few of the features getting rolled out are enhancements in Data Loss Prevention (DLP) and encryption using Customer Lock Box.
Undoubtedly, it is exciting to see all the new features that Microsoft demoed, which manifests that the future is very bright for SharePoint in 2016 and then after. Microsoft is indeed on its leeway to achieve SharePoint's mission of empowering every individual and company to achieve more.
Find out what Satya Nadella says about the importance of SharePoint to companies aiming to boost productivity.
Consult our SharePoint team to manage your dedicated SharePoint Server, as we will help you get started, either with new SharePoint hosting or with the migration of your existing SharePoint Server to SharePoint 2016.