What comes to your mind every time you hear the term 'artificial intelligence'? If you still look at it as something out of science fiction, you need to see how it has filtered into almost every aspect of our lives.
According to Gartner, by 2020, AI will be a top five investment priority for more than 30% of CIOs.
Artificial intelligence has gained much traction in recent years. If you search for how AI technology can help businesses, you will stumble upon thousands of articles that discuss how artificial intelligence can help different industry verticals to dominate their marketplace. For instance, a study by Business Insider stated that over 85% of customer interactions will be managed without a human by as soon as 2020.
Over the past few years, the way people shop has changed drastically. As more and more people have turned to online shopping rather than driving to a traditional retail store, e-commerce businesses have gained a lot of positive ground, so much so that it represents an estimated $102.7 billion or 8.3% of the total U.S. retail sales in the year 2016. Many popular e-commerce businesses have already started leveraging AI for enhancing customer experience, gaining and retaining customers, and generating new leads.
Let's have a look at some of the ways in which the influx of artificial intelligence can transform the e-commerce sector.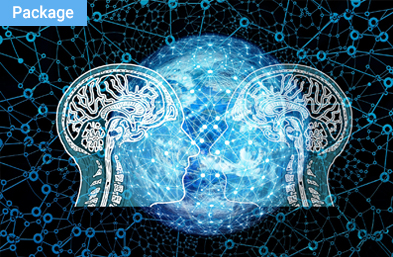 AI strategy and planning workshop
Artificial intelligence is transformational, and adopting this technology will enable companies to reshape their strategic vision so that they no longer rely on what they think is true, rather, leverage factual-based decision-making capabilities.
Visual search engine and image recognition
Many customers often abandon an e-commerce website because the product results displayed are not relevant. Wouldn't it be great if you could simply scan a product image and find similar products with the exact color, pattern, proportion, size, and shape? That's what an AI-powered visual search engine can do for e-commerce businesses to provide higher convenience to their customers. It is one of the most exciting functionalities that an e-commerce business can offer to its customers, allowing them to find the products they are looking for. This provides much higher accuracy than keyword-based search where results are derived on the basis of searcher's ability to delineate a product.
Sentiment analysis
Any brand or business is affected by public feedback which largely affects how people perceive their brand and purchase their products. Whether we consider the product review section on the e-commerce websites or consider public feedback that is posted on various social media platforms, e-commerce businesses can make use of AI to sort and make sense of the pile of feedback that exists online. Artificial intelligence and NLP (Natural Language Processing) can be employed to carry out sentiment analysis on all the reviews to identify and categorize the opinions expressed in them and determine whether any particular review is positive, negative, or neutral. This not only helps businesses to gain valuable insights related to their offerings, but also allows them to meet customer expectations.
Recommender system
Recommender systems are basically information filtering systems that address the problem of information overload by filtering relevant information out of the pool of data according to users' interest, preference, viewed products, and activities across the e-commerce site. Many e-commerce businesses such as Amazon already use a recommendation engine to suggest products to users based on their activity on the website and their past purchases. A recommender system is a great way to bring a new level of personalization to the e-commerce sector. It helps e-commerce businesses to match the personalized customer experience that is offered by brick-and-mortar retail stores to step up their game.
Chatbots and virtual assistants
There are some aspects of in-store shopping that the customers totally love, and one of them is the direct engagement with the store assistant to get exactly what they want without having to filter products by ticking boxes or searching for keywords. Artificial intelligence can be employed to create chatbots and virtual shopping assistants to engage customers and resolve the customer support woes that the e-commerce sector is currently facing. While chatbots can respond to customer queries through text messages, virtual assistants can make use of NLP to understand the meaning and context when customers communicate with them using natural language.
Wrapping up
In a crowded e-commerce market, it is easy to lose ground, especially when customers have the option to buy from a competitor by simply clicking on a link. In such a scenario, every product description, search keyword, user pathway, and customer review matters. Artificial intelligence when combined with all the gargantuan customer data can do wonders for an e-commerce business, allowing them to attract, engage, and retain their customers.
If you are an e-commerce business that wishes to gain a competitive edge using artificial intelligence, our team would be glad to consult and help you through your journey.