The Internet of Things (IoT) has the power to provide business value by changing business models, consumer experiences, technology investments and more. It also has huge potential to develop turnkey solutions that have tremendous capability to collect and analyze unstructured data in real-time and throughout time to transform businesses significantly. These advances in IoT technology will impact diverse industries by providing them with incremental revenue, potential growth and cost savings opportunities.
Data holds the value
It is true that the value of IoT lies in the huge amount of data that devices collect. And the real value is realized when that data is analyzed. Your company must be having very good connectivity, but to improve your existing business processes and reduce costs, you will have to integrate industrial IoT solutions. These solutions analyze data and provide useful insights that can help you to automate decision-making quickly compared to human decision-making. This is how you can drive IoT business value using data analytics.
Let's take a look at the ways IoT can drive business value:
Improves shop floor control
IoT connectivity and the right analytics platform help manufacturing companies to streamline their processes. There are several ways of streamlining the operation like, planning and scheduling to make sure that the production rate is neither high nor low but right. You can also deploy platforms that use machine learning to refine production volumes in real-time and do not require any human involvement. In a nutshell, incorporation of these technologies with business processes can organize changeovers and distribution of human employees to adjust changeover schedule and idle time across the factory to improve overall equipment effectiveness (OEE).
Predictive maintenance helps to identify issues before they actually arise and plan for suitable repair at the most appropriate time. For example, if sensors detect that a particular part of a machine, say a clutch is not functioning properly then it can schedule its replacement in the next changeover. This would prevent downtime as the part that was about to get damaged and hinder the process would get replaced during an already scheduled changeover and help in continuing the hassle-free process.
You can also reduce the wastage of raw material by using the combination of IoT and an appropriate analytics platform. It improves equipment uptime and maintains quality by enabling proper, automatic production modifications throughout the run. Enterprises realize greater values with more efficient and cost-effective processes on the shop floor.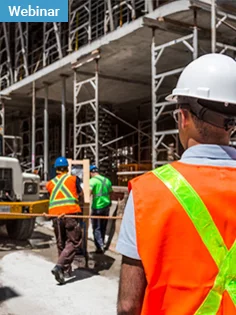 How to achieve increased worker safety and productivity with IoT
Webinar agenda
Impact of digital transformation and the opportunities it brings
Major risk factors for workers
Real-world connected worker use cases to improve safety
What steps you can take to get started
Expands the field
IoT in manufacturing empowers field workers using all the value-added capabilities that it holds within itself. It enables you to improve operations by utilizing the data outside the factory. It also gives precise consumer data. Through monitoring and analyzing consumer patterns, you can fetch accurate data and include it in the production planning.
Moreover, you can also use it for warranty planning, parts inventories and other post-production and service-related areas. This also helps companies that deal in the production of consumable goods to adjust their production windows. And they can plan more appropriate and cost-effective predictions based on the data fetched from real-time usage.
Manufacturers can connect the factory directly to their supply chain. This way, inventory will be monitored and as soon as some raw material or a component is used, the system will automatically review the latest schedules. Based on latest updates on inventory, the system can revise the schedules and place orders for maintaining inventory without any human assistance.
Worldwide technology spending on the Internet of Things is expected to reach $1.2T in 2022, attaining a CAGR of 13.6% over the 2017-2022 forecast period according to IDC.
Augments enterprise resource planning (ERP)
ERP helps organizations to manage business activities like accounting, procurement, project management and manufacturing that need day-to-day management. ERP and IoT go hand in hand and boost the processes. Reinforcing ERP with IoT data will be beneficial in the following two ways:
1. It will improve the availability of data and provide you with useful insights to make important business decisions. It will also give you a better understanding of your shop floor and help you to improve other functional areas, some of which are:
Customer service
Scheduling
Planning
Inventory management
2. It helps in smooth communications across the enterprise, including internal stakeholders. It also improves communication between supply chain vendors and customers who use your company's products. You can also include their data in forecasting current production.
The final say
IoT can offer enormous benefits to operations. Though finding the optimal point of IoT involves a comprehensive IoT strategy, committed managers, focus on use cases along with a deep-rooted understanding of the technology. By having a strong hold on these areas and incorporating IoT in operations strategy, you will deliver substantial values, reap great benefits and build a competitive edge for your competitors.