Customer Background
Our client, Bosch Rexroth, is amongst the world's leading experts in the field of drive and control technologies. The company provides customized solutions for driving, controlling, and moving to more than 500,000 customers under the brand name Rexroth. As 'The Drive & Control Company', Bosch Rexroth builds, manufactures, and markets components and systems in 80+ countries. They have an immense experience of more than two decades and a diversified work portfolio, including hydrodynamic research. This has enabled them to ensure the delivery of high-quality products and solutions.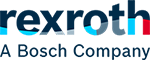 Industry

Manufacturing

Technologies / Platforms / Frameworks

MySQL, Liferay, Java, JQuery, Spring
Challenges
Digital transformation is an essential process, and with continuously evolving technological complexities and rapid data growth, it is becoming the need of the hour. Postponing it often results in uneven processing and delayed outcomes for almost every industry.
Our client, Bosch, wanted a robust solution to manage content for their apps and make it accessible to their global employees and clients simultaneously. They required a web solution to simplify their app management and set various levels of user permissions.
They even wanted to integrate an advanced search functionality within the solution to streamline the information retrieval process on their applications. Their main aim was to ease the distribution of apps and develop user-specific independent modules. Apart from this, they needed an easy-to-use back-end system through which the administrator could easily add or update app information.
Solutions
Our team of experts analyzed the client's entire business processes and proposed to implement solutions that will lead the company to digital transformation. We developed a centralized feature-rich app center and content management solution.
The app center provides a flexible, user-friendly interface for its users and administrators to add information and manage their apps easily. It also enables users to access their apps and relevant information with advanced search functionality. The administrator level access eases the management of the app center and maintains enterprise-grade security. Admins can easily add or delete apps, edit content, and source files whenever required.
The app center provides and enforces a secure SSL or HTTPS connection for wrapped apps and prevents them from going to unauthorized or malicious websites. The administrators can also enforce MDM actions and set/reset password complexity rules. The app center console enables the self-service distribution of apps to employees and other authorized users with role-based security and data protection at the same time.
Digital transformation streamlined scheduling, improved site maintenance, simplified collaboration and team content building and improved security. It also helped them with faster installation and upgrades.

The GoTo Products iPad app is "live" and the word about it is spreading fast. Everyone who has seen the app so far is truly impressed by the functional quality and flawless design. None of this would be possible without you so I just wanted to congratulate and thank you for all the hard work!  Looking forward to opportunity to work with Softweb again, on this and many new projects in the future.
– Almir TucekSupervisor, Digital Marketing at Bosch Rexroth
Benefits
Efficient and streamlined app management
Easy-to-use-interface
Minimizes system reliability
Different admin layers for higher security
Improved user satisfaction
Supports BYOD without compromising security
Security without source code changes
30%




Rise in lead
conversion

40%




Improvement in
customer experience

45%




Growth in
revenue

60%




Increase in customer
retention
Need more information?
Tell us what you are looking for and we will get back to you right away!