Microsoft released its first version of SharePoint in 2001 and since then it has managed to capture the lion's share of the web platform market – More than 300,000 organizations have SharePoint and OneDrive in Office 365, including 85% of the Fortune 500 – Microsoft
SharePoint implementation happens in three different ways – cloud, on-premises, and hybrid. Apart from that, it's extensive product list includes SharePoint Online, SharePoint Server, SharePoint Foundation, SharePoint Designer 2013, and OneDrive for Business sync, which makes it second to none. You will hardly find any other company offering such extensive user-centric products that help businesses to be more effective in their everyday activities.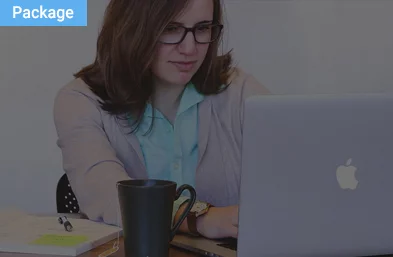 SharePoint 2019 Pre-Migration Check
There are several reasons why you should migrate to SharePoint 2019. It has hybrid cloud search, all the sites are in one place, it allows rapid site development, there are many PowerShell scripts and so on.
SharePoint or its competitors
There are a lot of reasons why SharePoint is considered as a successful application framework and is here to stay. Now whether you want to replace a file, create a public product catalog, run a wiki community, facilitate collaboration, or anything else, choosing MS SharePoint would be a one-size-fits-all solution.
This is because the majority of its competitors like DropBox and Google Drive offer just a part of the former's functionality and extensibility-related capabilites, whereas SharePoint includes a variety of functions which are conventionally separate applications: intranet, extranet, content management, business intelligence, document management, enterprise social networking, web content management, enterprise search, personal cloud, workflow management, and more.
SharePoint – No ifs, ands, or buts
Numbers don't lie- Microsoft is adding approximately 20,000 SP users each day
There's no doubt that Microsoft SharePoint is a powerful medium and here to stay as a platform for customized information sharing. Unlike Confluence, Alfresco, Workzone, Igloo, Liferay Social Office, Webmerge and more, SharePoint has everything needed to improve infrastructure performance, user experience, and collaboration. Every enterprise seeks out a solution that boosts its ability to collaborate, develop, publish, discover, and use the content of the organization, and SharePoint brings it all on deck.
The upcoming version – SharePoint 2019
At the Microsoft Ignite 2017 conference, it was announced that SharePoint Server 2019 will be released somewhere in the 2nd quarter of 2018. Besides, SharePoint Server 2019 will continue to support Microsoft customers who wish to maintain the capability for on-premises content storage.
These are a few improvements to anticipate in SharePoint 2019.
Next-gen sync client support
Closer connectivity to the cloud and Office 365
SharePoint Online innovations
Flow / Power Apps integration
Modern UX throughout the product
The final say
Microsoft by no means is just letting the SharePoint platform become stale. In fact, it is constantly working to make SharePoint better for its users worldwide. Without a shadow of a doubt, Microsoft SharePoint development has proven to be a profitable solution for organizations globally.
And, it is expected that the company will continue investing more in this product for it to evolve further in the coming future as new startups and old competitors are continuously trying to conquer this lucrative enterprise space. If you want to know more about SharePoint implementation for your business model, talk to our experts.