Organizations often struggle to identify opportunities to address every aspect– the what, how, where and why of their business for better sales. At times, the sales team is loaded with several large portfolios, complex product offerings and creating quotes. Along with these, they strive to deliver fast and personalized experiences to meet their client's expectations.
Salesforce implementation services can change the game for enterprises. It equips the sales team to perform seamlessly by automating the entire sales process. In this blog post, we will walk you through some scenarios that will evaluate the need for Configure, Price, Quote (CPQ) tool in your enterprise.
Are your sales reps spending too much time waiting for approvals?
How often are your sales quotes delayed leaving your clients with disappointments? Well, in cases where sales reps require approval from their managers, it is very likely to cause delays. Sales reps may easily get tired following the sales protocol and in fact, good prospects may even lose their interest in the deal if they are not provided with quotes at the right time.
Therefore, if your sales reps are spending enormous time following up with key team members, it is time for you to adopt a CPQ tool. Salesforce CPQ is designed with several functionalities that automates the entire sales cycle. The tool is not only meant for reps but also other essential members including managers, finance team, legal services and whosoever involved. This helps them to effectively remain on the same page. For instance, each time certain selections require additional approvals, the team is alerted and guided using the approval system. Similarly, several approvals can be easily managed for pricing.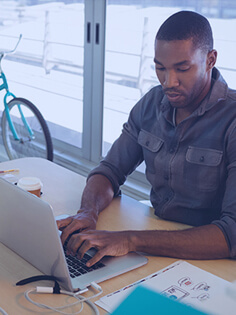 Get a Free Salesforce Audit
With a free Salesforce audit, we will help you to build a resilient business roadmap and navigate through it to tackle the challenges and meet your business goals. We can help you with the following services:
Review your current usage of Salesforce
Suggest suitable tools and the latest platform features
Gain visibility across your organization and intensify ROI
Determine and fix potential vulnerabilities in your security settings
How conveniently does your sales team manage product mix and pricing rules?
Pricing is usually complex to manage and error-prone in the CPQ process. Changes in products and services often get revised and thus, sales reps demand to have updated details. If your sales reps are finding a hard time checking the pricing of products and services and are under-confident about complex offerings, this is a sign for your enterprise to leverage a CPQ tool.
Salesforce CPQ tool provides the power of pricing confidently and accurately, even with a complex product mix. Importantly, it eliminates manual calculations and keeps pricing lists updated by automatically calculating the entire product's pricing and manages volume discounts for the users. Moreover, you can set pre-approved levels and approvals to exceed their quote levels. Not just that, any changes in the pricing will automatically notify legal and finance teams to review and approve when required.

Are your sales reps using the old ways of managing sheets for the sales process?
Are your sales reps still on the methods of using word documents and spreadsheets? Well, they are now outdated. Using these tools in sales, they are bound to either miss pricing updates or be uncertain about holding recent sales figures. How often have you come across such issues? We all, at some point in time, have faced this common problem.
Salesforce's CPQ tool includes enough capabilities that cover your entire sales process. Each time you create a quote, the CPQ tool automatically fetches the product information for you. The pre-approved pricing is also automatically discounted without requiring any manual calculations. And thus, it eases the way a sales rep generates a proposal ready to be sent to prospects.
Insights
Best practices for Salesforce CPQ implementation
Salesforce CPQ is a gamechanger for marketers. It provides the sales team with the ability to perform seamlessly by automating the entire sales process.
Have your sales reps mastered cross-selling and upselling?
Have your reps ever missed-out on upselling opportunities? How do they lookout for such opportunities? Upselling opportunities must be well noticed to take advantage and should never be missed. Salesforce CPQ tool not only showcases suggestions for upselling during quoting but also automatically shows the customers' renewal process. For instance, CPQ reminds the sales reps to sell service A with service B as it is best suited for upselling.
Additionally, as we know CPQ is all about automation, it will show renewal updates in Salesforce and permit creating quotes at the scheduled time based on specifics of the customer's deal. Undoubtedly, the use of CPQ tool will eliminate any manual ordering to speed up pricing process efficiency.
How efficiently do you meet your sales requirements?
Sometimes it is tough to measure the exact requirements of the sales query. Most likely, the complexities involved may lead them to put together a few quotes to create a new quote for pricing, but it can be challenging too.
Salesforce CPQ provides flexibility to your sales team and scales to manage the sales process, regardless of the size and complexity of your business. CPQ tool grows with you, and not only supports your sales team but tightly works with your existing business processes and systems.
It broadens your business, generates the required audit trails and reports that are recorded for finance, accounting, legal and tax purposes. If your business is global, then Salesforce CPQ helps to manage currencies and VAT. Moreover, it helps to manage the customers' needs, such as managing credit cards, handling partial payments, and managing bounced payments. In short, CPQ covers most of the requirements of your sales process to make you more effective.
Insights
If any of these scenarios resonate with you, it is time for you to adopt Salesforce CPQ solution. In a nutshell, Salesforce CPQ has the flexibility to quickly conform to your specific needs, streamline your sales process as well as assist your reps with improved accuracy. Bring your queries to our team of experts or simply request a consultation on the CPQ tool.