More than ever, advancements in technology have reached a tipping point in optimizing the maximum value of business functions and operations. Modern enterprises are driven to initiate the robotic revolution using robotic process automation (RPA) technology. RPA is deemed to be the key technology in taking employee satisfaction and customer experience to the next level. It is applied to critical business processes that are repetitive, time-consuming, standardized, and transactional. However, not all processes and activities are suitable for RPA, therefore careful selection is required to get the most out of RPA implementation.
If your enterprise is considering a successful RPA implementation, this blog post is for you. It unravels some informative answers to mind-blowing questions that you should know before designing your implementation journey.
"The global robotic process automation market is worth $1.40 billion in 2019 and is predicted to grow at a CAGR of 34% from 2020 to 2027 to reach $11 billion."
What is RPA and where are the robots?
RPA is a new type of clerical process automation technology that uses software robots or artificial intelligence (AI) to automate tasks. It is a tool that can be used to generate specific bots that can automate menial tasks using screen scraping and other technologies.
Because it allows businesses with legacy systems to automate their workflows, RPA has become one of the most popular AI application areas. Furthermore, rising businesses have used it to automate monotonous rule-based corporate processes, allowing staff to focus on higher-value tasks like customer care.
Why do I need RPA when I already have so many tools?
According to McAfee, the average modern corporation runs 464 custom applications, all of which are hosted in the cloud and integrated by APIs, CRM, ERP and other systems. To increase efficiency, we know that each system needs input from various apps and resources.
Most businesses use increasing a number of technologies but let us agree that more tools imply more integration, which necessitates the supervision of both basic and complex workflows. RPA solution can help sort such challenges as it steps in to fill in the gaps between systems. Additionally, certain business logic used in corporate operations is quite simple that can be automated using RPA tools.
How does RPA exactly work and is it ready for production?
The answer is an absolute yes! A significant number of non-tech companies that use a variety of technologies including legacy applications, have successfully deployed RPA, demonstrating that RPA is the need of the hour for growing enterprises. It reduces the number of manual data revisions, increases data quality and thereby addresses compliance issues. RPA bots also leave digital log files of all its operations, which simplifies audits and makes them suitable for production.
According to McKinsey, leading organizations feel RPA is a promising advancement in business automation with a potential ROI of 30-200 percent. It has caught the interest of global CEOs and their advisors.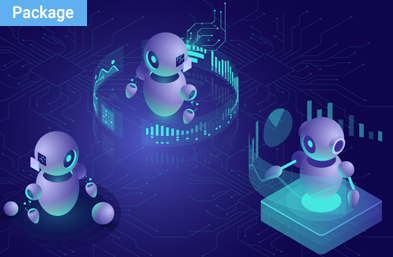 Robotic Process Automation Consultation
Robotic Process Automation (RPA) is the solution as it can be undoubtedly applied across multiple sectors to automate various processes and save tremendous time and efforts.
What are the possible use cases of RPA?
RPA is a flexible business solution that works with a variety of apps, platforms and departments. It works effectively with existing infrastructure and does not demand a new setup. Enterprises need not worry about automating critical workflows as numerous business processes and areas can be automated with RPA. Here are few ways of how RPA can be utilized in any organization:
1. Customer service
Sort queries and offers initial responses to customers
Updating customer information
Identify any discrepancies
2. Invoice processing
Gather consolidated data from various sources into a single financial database system
Automate end-to-end process from receipt to payment
3. Sales processes
Replicate data into another system or module
Automate workflows including sales order entry, invoicing, etc.
4. Human resources
Verify employee data consistency across multiple systems
Validate timesheets, load earnings and deductions
5. Document processing
Handle documents (invoices, receipts, order forms, contracts, and prescriptions)
Performs continuous document validation
6. Sales processes
Update quotations to agents
Conduct regulatory and legal checks
Maintain account credits
7. Underwriting
Enter data for registration processes
Update systems with up-to-date information
Generate reports
8. Claims processing
Process claims payments for pre-approved amounts
Assign to claims handlers
Notifying loss
These are all activities that RPA can do; however, this isn't a complete list. We can't provide a complete list of RPA use cases since the RPA software is too flexible.
How can I get started with RPA?
Once you've selected which business processes to automate, you'll need to see if your internal staffs have the requisite skills and experience to execute the task. If you don't have the essential experience, working with a service provider is a sensible move because they have the right skill set for setting up RPA bots. Furthermore, they offer RPA setup support to businesses that want to work with a hands-on partner to deploy their bots.
We answered all of the major questions of RPA implementation through this blog post. Feel free to explore our RPA consulting services or connect to our RPA developers to get started.