Microsoft announced that the Stream (Classic) will be retired and replaced by Stream (on SharePoint). A powerful enterprise video platform, Stream (on SharePoint) enables you to record, upload, discover, share, and manage video effortlessly. You can use video in your workflows in the same way as any other document in Microsoft 365.
What is Stream (Classic)?
Stream (Classic) is a standalone enterprise video platform that lets you host, organize, and share videos across your organization. It's not integrated with SharePoint search, so you'll need separate storage for your videos.
What is Stream (on SharePoint)?
Stream (on SharePoint) is a deeply integrated enterprise video platform that enables you to store, manage, and share videos seamlessly across Microsoft 365.
Key benefits of Stream (on SharePoint):
Seamless integration with Microsoft 365: Stream videos are stored in SharePoint, so you can access and manage them from the same place from where you access other files. You can also embed videos in SharePoint pages, Teams channels, and other Microsoft 365 applications.
Intelligent video features: Stream uses artificial intelligence to make your videos more discoverable and engaging. For example, it can automatically generate transcripts, chapters, and captions, and it can also recommend videos to users based on their interests.
Enterprise-grade security and compliance: Stream meets the highest standards of security and compliance, so you can be confident that your videos are safe and secure.
What is the difference between Stream (Classic) and Stream (on SharePoint)?
The new stream will use SharePoint as a primary location for hosting the videos.
Users can create a space for their videos (just like channels) and share them across the organization.
The meeting recordings will be stored on the user's OneDrive which enables easy collaboration.
New analytics.
Users can easily add videos to the intranet or department home page.
Users can easily create video portals in SharePoint.
New video webparts for the trending videos in the organization.
New recommendation videos web part will be available.
How will it impact your organization?
End users will not be able to upload any videos to Stream (Classic).
Users will not be able to add the Stream (Classic) webpart to the page.
How to migrate from Stream (Classic) to Stream (on SharePoint)?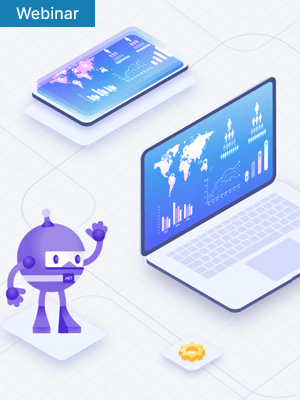 Introduction to MAUI for business leaders
Date: Thursday, Dec 14, 2023
Time: 11:00 AM TO 11:30 AM CT
Webinar agenda
What is MAUI?
How MAUI differs from Xamarin
Other key features of MAUI
Business benefits of adopting MAUI
Getting started with MAUI
Q&A
How to plan migration to Stream (on SharePoint)?
Stage 1: Planning and decisions
What content needs to be migrated and where the content should go.
Generate the report.
Stage 2: Pilot users and channels migration
Identify users for the initial set of migration as pilot users.
Identify the channels for the initial migrations.
Execute the migration and verify.
Stage 3: Execution
Send pre-migration email.
Execute the migration batch-wise.
Verify the migrated videos with the end users.
Send email when the migration is completed.
Stage 4: Troubleshooting and closure
Stage 5: Training
Stage 6: Site pages updates
Identify pages where the Stream (Classic) web part is added.
Replace Stream (Classic) web parts and rebuild the SharePoint page.
Pre-requisites: Things to make sure of during migration:
Create a migration checklist and follow it throughout the process.
Estimate the timeline for the migration.
Identify business-critical videos and migrate them first.
Identify the location of user related videos, company wise videos and orphaned videos.
Start using the MS stream in SharePoint.
Delay access to the Stream (Classic) portal from the admin centre.
Schedule applicable to 'GCC' and 'non-GCC' customers
| | |
| --- | --- |
| Timeline | Action |
| Feb 15, 2023 | Migrated single video web part plays inline, in migration tool GA. |
| May 30, 2023 | List web part supports playlists. Users can watch playlists and their videos on SharePoint pages inline. |
| Aug 15, 2023 | No new Stream (Classic) web part can be added. Users don't see this web part in the web part toolbox. All existing instances would continue to function even if users modified the page without touching the classic web part. Users will not be provided with an extension on the deprecation timeline for this web part. |
| Aug 31, 2023 | OneDrive and SharePoint support link replacement for the old Stream (Classic) web part. See more details here. |
| Sep 20, 2023 | New Stream web part GA. Users can configure a video or a group of videos from a folder on a SharePoint page using the new web part. |
| Oct 30, 2023 | Playlist support is in the new Stream web part. Users can watch playlists and their videos on SharePoint pages inline. |
| Feb 15, 2025 | Support for the Stream (Classic) video web part has ended. Users need to replace Stream (Classic) web parts with new Stream eligible web parts. |