Google I/O 2022, the annual developer conference of the biggest search engine company, has concluded its opening keynote. The company made several announcements and gave us a glimpse at its future pronouncements.
Source: https://www.youtube.com/watch?v=nP-nMZpLM1A&t=32s
Let's take a sneak peek at the devices Google is about to launch this year: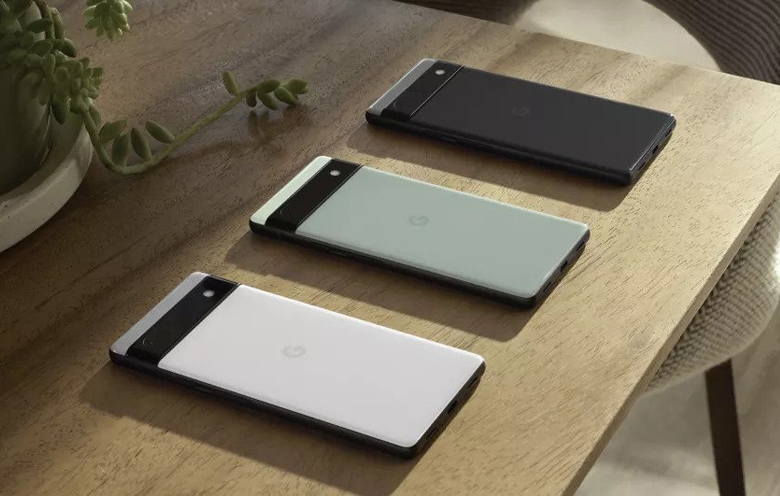 Source: https://www.theverge.com
Pixel 6a:
Google has announced the launch of its new smartphone Pixel 6A. The phone will come in three shades, each having a two-tone look. It will have a screen of 6.1 inches and an 8MP front camera. It will have a dual rear camera system with one 12 MP wide and one 12 MP ultrawide lenses respectively. The phone will also feature a Tensor chip with ML and AI processing power which will enable new features like Magic Eraser, Face Unblur and Live Translate. It will cost $449/£360/AU$650. Pixel 6a will be available for sale on July 28 with pre-orders starting on July 21.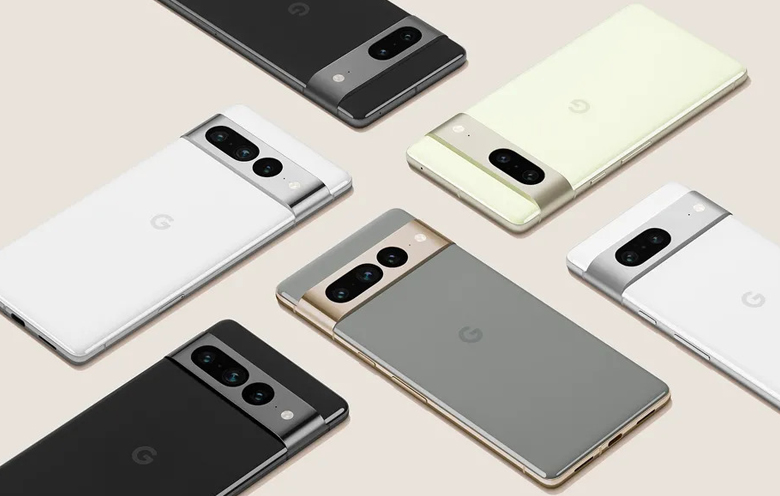 Source: https://www.theverge.com
Pixel 7 and Pixel 7 Pro:
Apart from announcing the budget phone Pixel 6a, Google also showed us a preview of Pixel 7 and Pixel 7 Pro smartphones. These new Google smartphones will run Android 13 and its next version of Tensor. These phones will have 2 and 3 lenses respectively. Google Pixel 7 and Pixel 7 Pro will be launched this fall.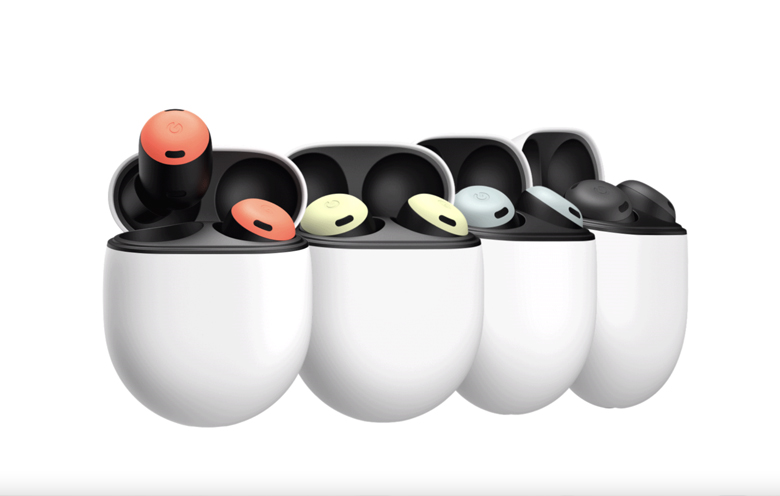 Source: https://www.gsmarena.com/
Pixel Buds Pro:
Google is going to launch its earbuds, The Pixel Buds Pro. These earbuds feature active noise cancellation (ANC) and offer 11 hours of battery life when used in regular settings, and 7 hours when used on ANC. The most amazing thing about Google earbuds is they will have a custom audio chip and allow users to connect to 2 devices at a time. These earbuds will cost $199.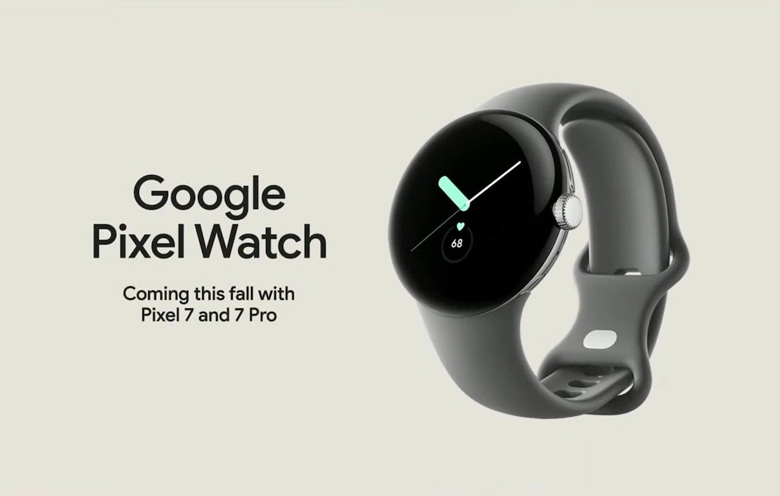 Source: https://appleinsider.com
Pixel Watch:
Google is launching its first smartwatch this fall. The watch will run an updated version of Wear OS 3. It will include Fitbit integration and help you monitor your health metrics like heart rate monitoring, sleep tracking, etc. It will also enable you to control your smart home devices with a click.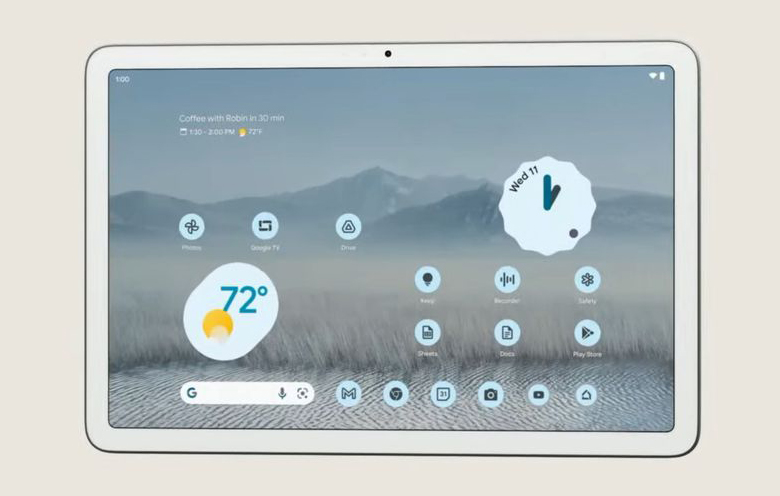 Source: https://www.theverge.com
Pixel Tablet:
Google has announced that it is planning to release an Android-powered tablet in the coming year. About its hardware information, we only know that it will have a Tensor chip in it.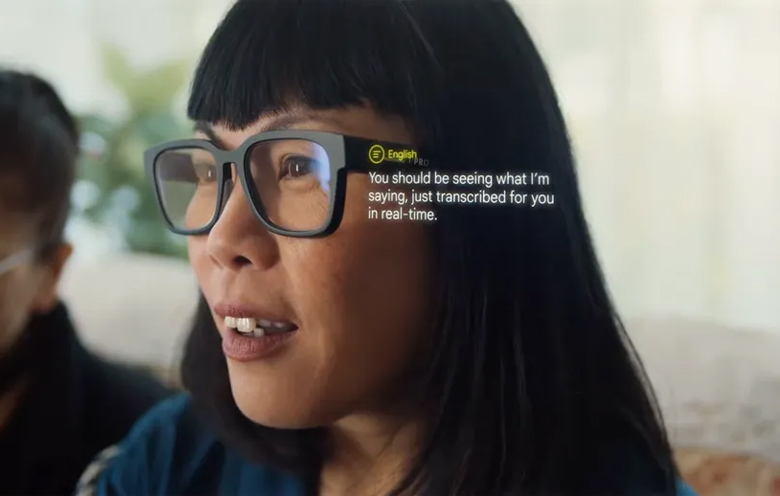 Source: https://www.cnet.com
Google's Glass:
Before concluding the IO, Google gave a demo of their AR Glasses which was indeed impressive. Though Google Glass has been in the market for the last few years, its new and improved version is capable of real-time translation in an ongoing conversation. For now, we don't have any further information about Google Glass, but we can say that a few years from now, Google AR glasses may fit into our daily lives.
Google Wallet will be back:
Google has announced the launch of Google Wallet this summer with enhanced capabilities. It will store payment cards, boarding passes, loyalty cards, student IDs and a lot more.
Android 13 Beta 2:
After launching Android 13 a couple of weeks ago, Google launched Android 13 Beta 2 today. This latest version of Android 13 will be equipped with third-party manufacturers.
Apart from these, Google has also announced that they are:
Adding 24 new languages to Google Translate, including a few Indian, African and indigenous language of the Americas.
Improving Google Maps by merging billions of aerial as well as street-level images and creating a more new dependable illustration of a place. It will help the users to experience the look and feel of a place before reaching it. They are also increasing the number of buildings on Google Maps in Africa using computer vision to detect buildings at scale from satellite images. Google also gave a preview of immersive view for Maps, a 3D render that enables you to scan different cities to look at the sights, weather, inside a restaurant, etc.
Introducing automated summarization for Google Docs using natural language processing. It will facilitate the tool to automatically summarize an entire document. They are planning to launch it for more products in Workspace like Google chat, etc.
Project Starline update: Improving Google Meet with transcription, summarization, and better audio and video quality powers. Google is enhancing Google Meet to have studio-quality virtual lighting.
Enhancing YouTube to enable 10x more videos to get auto-generated captions. They are also enabling YouTube to include auto-translation of captions in 16 languages.
Launching 'My Ad Center' this year. It will help users to have more control over the ads they see on YouTube, Search and other Google services.
Introducing a tool that will enable you to remove any personal information that Google has about you like your residential address or email address. You can make a request and get it removed in Google Search easily.
Launching Virtual Cards to make shopping safe for online buyers. When you make an online purchase, it replaces your credit card number with a distinct virtual number. This will save you from entering your CVV number.
Introducing another feature with Google assistant called PaLM that works on a chain of thought evoking process. It allows the assistant to answer a question in real-time and translates it to other languages at the same time.
Google showed us a new version of its conversation technology, LaMDA 2. If you ask LaMDA about any topic, it will give you a quite comprehensive response. It will also answer any follow-up questions asked. Google also showed us a live demo of LaMDA 2 demonstrating its ability to make automatic lists and sub-lists through its AI test kitchen app.
Improving their assistant's ability to consider pauses and modifications. They are also introducing two new features in Google assistant:

Look and talk feature for Nest Hub Max – Nest Hub Max users will not have to say "Hey Google" to start the conversation with the assistant. They can start a conversation with the assistant by looking at the device and directly talking to it. Google has designed Look and Talk to work with different skin tones as well. It is also expanding Quick phrases on Nest Hub Max.
Quick Phrases for Nest Hub Max -This feature will allow users to set timers, turn lights off/on and more, and they will not have to say "Ok, Google" here as well.

Adding real tone filters to Photos. You can edit your photos to look more realistic and reflect more real-world skin tones. Google is also testing the Monk Skin Tone Scale. This feature will represent better results in images and display a variety of skin tone diversity.
Introducing Scene Exploration, a search tool that allows you to search with images while shopping online. The required information is fetched and overlaid on the screen of your phone.
Google is planning to add a Multisearch Near Me feature. With this feature, you will be able to take a photo, ask a question and limit the search to your desired location. This will help you to find products locally.
Google is investing $10 billion to improve user safety online. Google services will be more secure and offer better protection against spamming. It will not only detect such activities automatically, but it will also take the user to safety immediately.
This is just the beginning of a reform!
These were some of the major announcements Google made at its annual developer conference 2022. Google is bringing about major changes in technological advancements today and it continues to do so.
These announcements have given us a glimpse of the potential that these ongoing developments possess for future inventions and has opened a door to abundant opportunities as well.
The advanced application of machine learning in Google assistant, processing more than 100 signals in real-time, the use of artificial intelligence in Language Model for Dialogue Applications (LaMDA) demonstrated via AI Test kitchen app and the use of computer vision in Google maps to detect buildings at scale from satellite images, all these applications have set a benchmark for more such developments to happen in future.
While these announcements have increased our curiosity, we just can't wait to utilize these technologies and bring about a revolution. To know more about how these updates can be helpful for your organization, get in touch with our experts.