Today's customers are tech-savvy, and they expect to converse based on their convenience. The banking, financial service and insurance (BFSI) industry is continuously facing challenges to provide financial solutions at customer's fingertips with improved customer satisfaction.
Many BFSI organizations today require a shift from traditional banking services to modern-day experiences. In fact, many are aiming to cut operational costs of call centers and are searching for new digital ways to market their services and provide easy customer services.
Smart chatbot for customer support – is one of the preferred solutions for today's BFSI enterprises that want to engage with their consumers and provide them with an interface to automate a number of back-end tasks.
"Chatbots are expected to help save global banks over US$ 8 billion per year by 2022".
– Juniper Research
Challenges faced by BFSI
BFSI organizations are often observed to be hyper-competitive in nature of today's businesses and they are consistently looking for avenues to provide easy and faster customer service. Let's look into some of the pain points that traditional BFSI companies face today:
Long waiting calls with customer service
Customer agents fail to provide reliable information
Customers fail to find relevant information on the website
Companies fail to meet the customer's high demands and expectations
Meeting regulatory standards is harder for BFSI enterprises
If your enterprise is facing any of these mentioned issues, it's a sign that you need to acquire a 'smart chatbot'.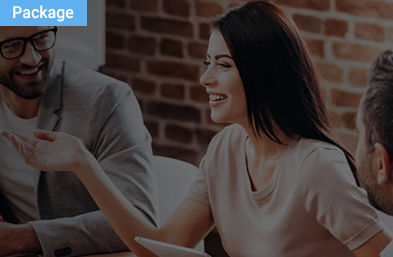 WORKPLACE PRODUCTIVITY CHATBOT CONSULTATION
Nowadays, chatbots are widely accepted by enterprises for seamless collaboration and greater productivity.
How can a smart chatbot help?
Chatbots have become the most popular technological solution for many domains by now, with their ability to provide accurate and immediate information. It is a tool for organizations that want to continuously engage with their customers. The BFSI sector is in much need to innovate digitally and banking chatbot, financial chatbot, and insurance chatbot are the best-approach to roll out conversations and assist customers in a safe and friendly way.
A smart chatbot is a great solution for delivering timely assistance to prospects and customers. Here are some major benefits of adopting a smart chatbot.
Chatbots are available round-the-clock
Most of us have experienced waiting in queue for financial transactions or just to get reliable information. Gone are those frustrating days now, thanks to the emergence of chatbots! A smart chatbot is available anytime and anywhere, thus, it can assist your customers any hour of the day. They will operate every day throughout the year, creating a good image for your brand.
Now you can reduce staff overhead since the chatbot will handle most of the queries. Several surveys have shown that deploying a chatbot is cost–effective and efficient for customer service centers.

Insights
10 vital features without which your chatbot platform is a lame duck
Chatbots are no longer restricted to just consumer facing operations but are increasingly being deployed for increasing employee productivity inside the enterprise as well.
Your customers will love interacting with a chatbot
A smart chatbot is built with capabilities to understand human intent, and it can even be built with character persona to provide a personalized human-touch experience to customers. Chatbots can be designed to be friendly in nature and promote easy communication and approachability. The best part is that a chatbot replies instantly with a speed that a human agent cannot match.
This means that your customers do not need to wait for call center service or ineffective web chat support. A smart chatbot will be easily accessible on any smartphone and your customers will receive information while having a friendly conversation.
Chatbot can effectively automate multiple tasks and transactions
A chatbot is built to interact with thousands of customers at the same time; therefore every single user will be attended to and answered. A smart chatbot knows how to manage most of the inquiries. It is built with the capabilities to identify sensitive information such as any personal data, account number, inquiry number, reference number, and more, and send it for processing to the relevant department. Hence, your employees will be able to reflect on important tasks that require their attention.
A banking chatbot can also be designed to perform financial transactions upon your consent, and send you reminders on important dates so that you remain on-track with most of your payments.
Chatbot can offer assistance about your banking products and services
A banking and financial chatbot knows what product and services are good for you! It can offer you information about many products and services including insurance, interest rates, investment plans, and more that may be suitable for you. The chatbot will bring you information related to any promotional offer, a fixed deposit, frequent fund transfer, or monthly bill payment, or even financial tips. A smart banking chatbot will communicate most of the important information with you from time-to-time, so that you don't miss out on opportunities with products and services. This kind of experience will reinstate customer trust and ultimately create brand loyalty.
Insights
A chatbot is a promising technology that can provide a faster experience to your prospects and customers. BFSI organizations should build a chatbot with the ability to perform multiple tasks, and automate basic and time-consuming tasks. This will free up your employees' time and allow them to focus on more complex inquiries, thus resulting in improved customer relations and loyalty.
Here's an invitation – join us for the upcoming live webinar on 'Smart chatbot for BFSI industry – What can it do for you?' and learn how you can deliver better customer experiences by identifying opportunities with a chatbot. We will also show BFSI-specific use cases of a smart chatbot and how you can leverage it, so don't miss out! Register with us today!