Right from Apple's Siri, Google's predictive search to Facebook's automatic friend tagging, Artificial intelligence (AI) is making big noise and has been transforming different industries including manufacturing, finance, and retail.
Gartner predicts that 85% of customer interactions will be managed autonomously by 2020, with cross-channel bots that are able to recognize the voices and faces of customers as soon as 2018.
Leaders are the trendsetter
Visionary and tech-savvy companies have started adopting latest technologies like AI and deep learning, which is creating a competitive environment for traditional retailers. It is interesting to know that more than half of Amazon's sales come from their recommendation engines which present highly relevant opportunities and options for buyers based on their buying patterns, purchase history, and other's preference. The widespread adoption of AI and deep learning in retail is putting pressure on traditional retailers to make good use of their own data to understand a buyer's behavior and buying patterns, increase foot traffic, and ultimately identify innovative channels and opportunities to increase revenue and conversion rates.
Big data analytics and now increasingly machine learning and AI are all being used in understanding buyer persona so that they can better cater to them and create improved customer experiences. The bigger the brand, the more it needs to consider and analyze, for example, weather, shopping journey, social media engagement, sentiments, and whatnot.
It is easy to see how artificial intelligence is delivering value to retail businesses. For instance, production recommendation software allows retailers to make better predictions and offer smart choices to their customers in real-time, ensuring increased sales and happy customers. Introducing recommender-style artificial intelligence will not only cut efforts and time involved in making a buying decision but also elevate the customer experience. However, its application is not just limited to the recommender system— in fact, AI is soon going to change every facet of the retail industry.

On top of deep learning and AI, what retailers really need to look into is their operating model. It is very important to have an efficient operating model to withstand in the competitive market. As per the study conducted by the publication Business Insider, Zara — a global fashion powerhouse gets new merchandise every two weeks. "When you go to Zara, you know you're always going to find something. You don't go home empty-handed," says Sáez Viadero (a customer). Zara has a very efficient business model that takes their customers' needs into consideration. There are many things that traditional retailers can learn from Zara to thrive in the market; for example, how to:
Accurately forecast stock requirements
Quickly up on new fashion trends
Figure out how to keep customers coming back for new products
Maximize profit margins
Attain good responsiveness to external factors like the weather
With deep learning and AI, retailers can deploy an efficient business model that allows them to stay on top of changing customer demand and current fashion movements, increase sales and deliver greater customer experiences.
Only 15% of CPG executives currently believe they have the operational capability to rapidly respond to changing market conditions. – Accenture
A continued roll out of new technologies
Starting from devices to sensors, including wearable RFID tags, smart location sensing Wi-Fi, smart hangers, beacons, and smart mobile apps, retailers have been adopting latest technologies and generating more and more data. As per the IDC report, the amount of data is doubling every two years, to 44ZB by 2020, and 90% of the data now in use is less than two years old.
Recent advances in AI and deep learning have enabled businesses to master many challenges through stock level optimization and inventory forecasting. Natural language processing (NLP) on the other hand helps retailers provide personalized shopping experiences. A new generation of fraud detection analytics, machine learning applications and smart algorithms help businesses highlight suspicious behavior and implement new rules that prevent scams being repeated. AI-enhanced personal data analysis can help retailers gather a detailed trace of your shopping activities and improve customer lifetime value (CLTV). Retailers now can apply deep neural networks for sizing solutions which can help them make precise predictions of consumers interest-based on previous engagements. A number of mobile apps and easy access to online shops allow instant access to price comparison and brand research online.
Understanding consumer behavior and what it means for brands (including all micro moments) have now become easier thanks to deep learning. AI and data analytics can help retailers capitalize on key moments throughout the shopper journey and improve conversion rates.
There is a continued rollout of new technologies and innovative solutions such as personalized digital assistants to virtual reality to artificial intelligence, helping retailers analyze customer data faster.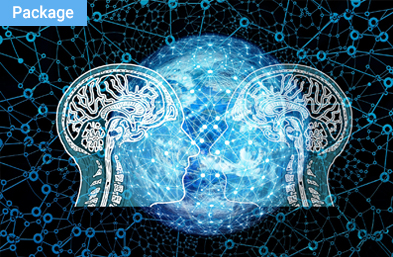 AI strategy and planning workshop
Artificial intelligence is transformational, and adopting this technology will enable companies to reshape their strategic vision so that they no longer rely on what they think is true, rather, leverage factual-based decision-making capabilities.
Creating new opportunities with AI and deep learning
Recommendation engines and sentiment analysis can help retailers to gain 360 degree view of every customer so that they always have something to offer tastewise and provide personalized shopping experiences. Deep learning can help retailers develop new disruptive services and products via predictive modeling, which in turn helps them to take informed business decisions influenced by data analytics.

Sentiment analysis is another important aspect of deep learning for retailers as it helps them find what their customers are saying about them. A mix of customer knowledge (buying power, taste, preferences, spending, and patterns) combined with external factors like (calendar weather, and sports) used by deep learning allow retailers to send highly customized and more relevant suggestions to their patrons. It helps retailers with increasing conversion rate during online shopping or at the store. Delivering personalized experiences and choices that are aligned with customers' preferences and taste is key to customer loyalty and retention.
Retailers are also looking to adopt new ways to optimize their supply chain, such as robotics, accelerated analytics, and deep learning. It helps them make the journey of goods from warehouse to the store as efficient and fast as possible while making shelf life low before having to pay for it. Currently, businesses are using deep learning and AI for natural language processing, image object recognition, chatbots, and autonomous robotics.
According to a Walker study, by the year 2020 customer experience will overtake price and product as the key brand differentiator.
With this in mind, retailers have started investing in AI and machine learning technology in order to explore new ways to improve advertising and deliver interactive and personal experiences. Making sure that your shoppers' interaction with your business is pleasant will ultimately help you drive brand loyalty and let you stay ahead of the curve.