For many healthcare institutions, it is an ongoing challenge to provide personalized care to their patients. But not anymore, as chatbots can prove to be the perfect way to address this issue. Conversational UI aka chatbots are advancing with the help of artificial intelligence, and they provide a conversational interface where the user can conveniently interact with the chatbot about their health.
Let's see some exciting new ways of how chatbots in healthcare can make this happen.
1. Chatbot for health monitoring of patients
Although medical professionals are always willing to help their patients with urgent medical need, patients and their families often desire deeper knowledge about their condition directly from their doctors. Unfortunately, doctors have a limited amount of time and a lot of patients to consult which does not allow them to be available.
Chatbots can help to fill up the gap here! A good chatbot can provide a lot of information about sickness to the patient in a friendly way and can even give some simple instructions that they can follow in order to take care of themselves. It can provide medical knowledge and assist patients with elementary services. For instance, a chatbot can be responsible to provide information related to sickness, reminding them to take medicines in a timely manner, monitoring patients' health status, as well as motivate them to follow their medication regime, and helping to achieve recovery goals.
The nice thing about conversational UI is that conversations are how we communicate every day and no extra effort is required. It is as simple as having a friendly chat with a friend. They are a great way to get users talking about their health and as well as help them to regulate their lifestyle. Good chatbots can even suggest improvements to their lifestyle such as a chatbot can suggest the patient to purchase a fitness tracker with multi-functionality features that will motivate his fitness goal.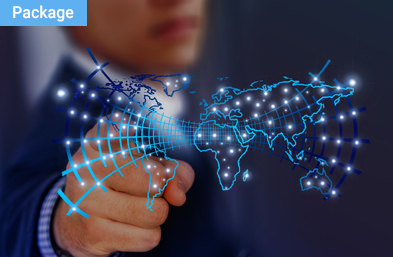 AI-AS-A-SERVICE WORKSHOP
Modern enterprises generate and store a huge amount of structured and unstructured data. This data can be deciphered and converted into valuable insights with the help of AI-powered applications.
2. Chatbot as assistants to a medical practitioner
Emergencies are part of healthcare and in many situations; medical practitioners require accurate and correct diagnosis information to make the right decision in time. A chatbot can be their personal assistant and help them with handy information. In cases such as retrieving patient caseloads (finding a patient record), pulling patients' results from the lab, checking the patients' treatment process and records, checking the payment records of patients, or even confirming the surgeon's availability for the patients, a chatbot can appear to be very useful for many such countless cases.
Moreover, a chatbot can help you with keeping a record of the patients. Modern hospitals can acquire a chatbot that keeps a record, and thus, whenever a medical practitioner requires to refer a record of a particular patient for detailed information (such as medical reports, allergies, prescribed medication, etc.) it can pull it straight by simply asking the chatbot in no time.
Chatbots ability to reply with immediate responses can help medical practitioners to save their time tremendously that is often wasted in finding accurate information from a patient's record. Healthcare institutes can always be ready for emergency situations when they have ready information at their hand.
3. Chatbot as assistant to the nurse manager
Nurse managers are often required to communicate with other medical institutes, outpatient centers as well as making practices easier. Out of many responsibilities, one of the main is allocating the nursing staff and they usually require handy information such as a list of patients with their status and checking nurse's availability for that week/month.
A chatbot can help a nurse manager in various ways, much similar to a personnel clerk. A nurse manager will be able to view the duty roster of nurses and check their availability readily by interacting with a chatbot. They will also be able to manage workloads by easily assigning duties to nurses whenever needed. For instance, if they observe that the outpatient department is busy, they can quickly assign staff to help out. Importantly, a nurse manager can conveniently manage outpatients and assign them specific doctors with the help of chatbots.
The nurse manager can also pull out a list of patients with their names and ward by easily asking a chatbot, and schedule nursing assistance for patients whenever required.

Insights
Everything you need to know about chatbots powered by artificial intelligence
With the digital revolution, chatbots are moving ahead rapidly. Effective chatbots have demonstrated a deeper understanding of users and have allowed quick initiation of chatbots that result in quality user experience.
4. Chatbot for self-service scheduling
It is often tedious for patients to book an appointment by calling-in several times and waiting to confirm specific doctor's availability, or by scrolling through several web pages. In most cases, your patients wish they could have a better and easier way to deal with appointment scheduling.
What if a chatbot could help them with scheduling? Yes, that's right. A chatbot can be a self-service scheduler for your patients and this will provide a personalized experience using conversational UI.
Here's how a chatbot can help to provide a personalized guided experience to every patient:
i. Register patients – allow your patients to register them using the chatbot.
ii. Making an appointment – let them schedule an appointment conveniently whenever they want to make a visit. The chatbot can provide them with doctor's availability timings for convenience.
iii. Re-schedule an appointment – In case, they fail to show up during their appointment timing, they can easily re-schedule their appointment using the chatbot.
iv. Cancel an appointment – patients can choose to cancel their appointment and save doctors time as well.
v. Ask queries – chatbots can provide instant answers to most of their queries round-the-clock.
Chatbots can be the single point of contact to the patients as well as their relatives to help manage queries and process requests for the hospital for easy management of patient appointments.
5. Chatbot to increase public engagement/awareness
By now we know that chatbots are a great way to engage with patients as they add a conversational element. Here's another use case of chatbot as most healthcare organizations are driven by corporate social responsibility (CSR) and they run campaigns for public engagement and health awareness.
Here's a tip for healthcare institutions – it would be a great idea to have a chatbot for raising awareness to engage with public with the aim to increase public awareness on health concerns i.e. mental health awareness, coping with stress, HIV/AIDS awareness and more.
Your chatbot wears your brand's personality and thus it can proactively engage with the public for their medical needs whenever required. Such a chatbot can answer multiple questions on various health-related subjects.
Let the public learn about health issues while they interact with your chatbot, as it can include learning symptoms, finding out causes and risks, whether or not they should get it diagnosed, learning about sickness stages and types, how to cope with the side effects, and knowing the treatments, and more.
A good chatbot will interact with the user with compassion while creating a good trustworthy connection. Finally, chatbots can be used in most engaging forms to motivate public to follow health regimes.
Insight
A chatbot can be a great help to healthcare practitioners, nurses, patients, and even their families. From better patient pathways, medication management, or just offering first aid, these are the possible situations where a chatbot can step in and help medical practitioners. If you wish to know more about how health chatbots can be incorporated into your healthcare institute then get in touch with our chatbot experts.