Conversational UI is quickly becoming popular among organizations that are looking ahead to offer automated customer support. However, creating an efficient chatbot is easier said than done. Designing a conversational UI that keeps customers engaged requires several factors to be taken into consideration. Starting from chatbot design to providing it with a personality to deciding the conversational flow of the chatbot and testing it across several platforms, you need to focus on several areas. Though there is no set formula for building a great chatbot, you can follow some of the guidelines mentioned in this post for optimum results.
Here we are sharing some of the best practices, which, if followed while designing chatbots, can lead to better user engagement:
Be consistent
Consistency is one of the most important elements of chatbot design. Whether it is a happy path or some error handling, the conversation should appear consistent for users across the entire conversational flow. Also, when you transfer the chat to a human, the consistency should be maintained. It helps to provide a seamless user experience across all platforms.
To ensure consistency, one should try to use similar kinds of words in conversation, across the menu or other options provided during the chat. Moreover, the color, format, fonts, typography and other design elements should be the same throughout the conversation.
Provide a way back
During the conversational flow, there may be times when the user is no more interested in continuing the current dialogue and wants to either start over the conversation or switch to some other options. To ensure a great user experience in such scenarios, always try to provide an option for users to go back to the main menu at any point in the conversation. The ability to restart at any point of time ensures that users don't feel trapped during the conversation and have the freedom to change their decisions easily.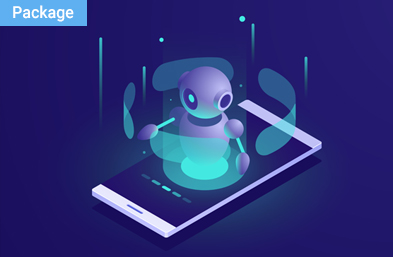 AI-BASED CHATBOT IMPLEMENTATION STRATEGY
Softweb's AI-based bot implementation strategy is specifically designed to help companies understand how to build and deploy intelligent chatbots.
Moreover, providing users with navigation guidance in the form of a home or menu button creates an overall good impression of your brand.
Offer undo and cancel functionality
Selecting an incorrect option or entering a wrong text can be a common thing while interacting with a chatbot. If users make such a mistake, you wouldn't want them to go through the entire conversational flow again, as it can hamper the overall user experience. To avoid such a situation, you should provide undo and cancel options that help users to rectify their mistakes, step back in the conversation and save themselves from starting the conversation all over.
Keep the length of the content in mind
Do you know why people prefer using chatbots rather than filling a form or making a call? It is the conversational form of communication that chatbot offers and allows users to take actions with minimum input. Therefore, to keep the conversation as effective as possible you need to keep the length of the messages in mind while designing text interaction.
Shorter messages keep the focus in one place and allow for prompt action, while longer messages can create discomfort for users as they need to scroll up and down to read the message. Besides, users generally don't like to read long and complex text during a chat conversation, instead they look for simple and short answers. In case the message to be conveyed is long, then try to break it in multiple parts to ensure better readability for the users. Or at least try to keep the initial messages as short as possible to grab the attention of the users.
Offer limited choices
Often while designing chatbots, we tend to provide users with several options in the form of buttons. These options help users to narrow down and reach closer to their query. However, providing options is good but giving away too many choices may confuse the user. Therefore, you must keep a count of the number of options being provided. The more limited the options the lesser time users will take in deciding.

Insights
Everything you need to know about chatbots powered by artificial intelligence
With the digital revolution, chatbots are moving ahead rapidly. Effective chatbots have demonstrated a deeper understanding of users and have allowed quick initiation of chatbots that result in quality user experience.
Never leave the customer unattended
Do not leave your customers waiting for a response as customers can feel that chatbot is stuck and will probably reload the page or stop interacting with it. Always try to design the conversation in a way that whether the bot understands the query or not, it should give an appropriate reply to the customer. The chatbot should provide guidance to move forward in a conversation or maybe prompt a way to contact a human for their problem.
Leaving customers to wait can lead to poor conversational UX. Even in scenarios when a bot is processing information in the backend and it may cause significant delay, the user should be informed about it.
Conclusion
The above points play a crucial role in designing a conversational UI that is customer-centric. Our team of experienced chatbot developers keep these considerations in mind while developing chatbots for our clients that are both engaging as well as useful. To know more about our chatbot development services, talk to our experts.