Chatbots are one of the most significant technology trends currently and more and more users are becoming familiar with them every day. Chatbots for the hospitality industry offer large benefits and exciting new ways of engagement that can elevate the guest experience and at the same time help businesses with increased efficiency. A chatbot is a game-changer, and it goes hand-in-hand with the hospitality industry, to meet the expectations of millennial travelers who desire their experiences to be fast, easy, and convenient.
Renowned brands are already leveraging huge benefits using chatbots for their global chains of hotels including Hyatt hotels, Mariott hotels, Accor hotels, Four Seasons hotels and resorts and more. Here's how you too can start to excite your guests and start reaping awesome business advantages.
"33% of people prefer to make reservations (restaurants and hotels) using a chatbot".
Source: Drift's 2018 The State of Chatbots Report.
1. Eliminating language barriers
Hospitality businesses such as hotels, hostels, bed and breakfasts, motels, resorts, cruise lines, travel and package tour agencies often deal with a high number of diverse guests that come from different countries, cultures, and speak different languages. Communicating with such guests is challenging for businesses in order to provide a personalized experience.
This is where businesses can opt for a chatbot and break down the language barrier. A good chatbot will help you connect with your guests instantly, the same way they do with their friends. It will offer increased multi-lingual functionality and will not leave any room for misunderstandings as well as help to avoid inconveniences.
Businesses can build a chatbot with improved functionalities that interact with both text and voice modes to make your guests feel at home. For instance, a chatbot can greet your guest using their native language when they check-in to your premises. Business owners can choose to deploy a chatbot on any popular channel such as Facebook Messenger, Kik, Skype, WhatsApp, Telegram, and more, as well as on their own apps and websites.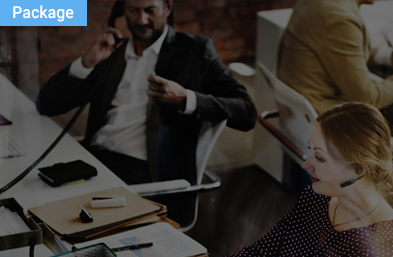 CUSTOMER CARE CHATBOT CONSULTATION
Chatbots are increasingly taking over the customer care process in companies. However, building an intelligent chatbot is not easy.
2. Personalizing guest service
It can be tedious to follow check-in and check-out procedures, enquiring about rates and specials, booking and canceling reservations, or even ordering room service at unusual hours. Such requests can ruin the guest experience if not done right and may leave your guest with disappointment.
How about replacing your telephones with a chatbot? Yes, it's possible. A chatbot can easily replace telephones and become a new medium of communication. Your guests will no longer need to call for every little query. In fact, they can simply send their requests while interacting with the chatbot in a more fun way.
A chatbot is the best way to provide a personalized experience to your guests as it can manage a number of areas. For instance, a chatbot for hotels can greet your guests when they check-in, brief the guests about hotel/room amenities, send instant notifications on breakfast timings, availability of room and upcoming check-out times. Interestingly, a chatbot can also be used to set reminders for wake-up, spa appointments, and dinner bookings.
Chatbots are known to provide instant responses and process requests speedily to help you with your guest queries. For instance, a voice bot with assistance can take actions to process guest's requests for extra water bottles, and you can expect it at your door within a few minutes. Chatbots will help you eliminate any waiting time for your guests and thus your guests will never be disappointed.
3. Simplify reservations
Gone are the days when making reservations were only possible through long frustrating busy lines of calls, waiting for email query replies, or simply booking through travel agencies, these ways are now old-fashioned. Nowadays most people expect online booking platforms or a direct reservation with the hotel through their website or apps to avoid inconveniences.
Here's what a chatbot can do for you – simply integrate it with your app or website and transform your business experience. Chatbots are a great solution for online marketing, as they can engage with customers in a more natural way. Be it exploring places within a budget, booking a flight or even reserving a hostel bed, it is possible using a chatbot. Your customers can explore options while interacting with a chatbot and direct bookings can be made within seconds. You will no longer need to depend on other online travel agencies (OTAs) to promote your web business, and thus, you may even save on your commissions.
4. Managing concierge
Often the hotel and travel concierge is loaded with queries and requires a staff to manage multiple responsible tasks related to guest details, payment and account details, room availability queries, handling complaints and issues, aliasing with other departments and more. It is often very exhausting and frustrating for businesses to perform flawlessly during peak times, and you may even require allocating more staff for handling your concierge services.
Well, here's the good news! A chatbot can help you manage various monotonous tasks for you, such as managing elementary questions and requests. Hotel and travel bots are highly scalable and flexible, and thus they are able to handle many customers instantly at the same time. Hence, a chatbot can easily share the burden of your concierge staff and free them so that they can manage more complicated tasks that require their attention such as confirming reservations and approving payments. Importantly, chatbots will help to eliminate long-waiting time for your guests.
5. Upselling and cross-selling
One of the main advantages of using chatbots in the hospitality industry is that it provides great business value for upselling and cross-selling. Chatbots are more efficient when compared to human assistants, as they can interact with multiple guests at the same time. A good chatbot can be programmed to identify opportunities during their interaction with guests to promote the upselling and cross-selling of products such as tour packages, cruise promotions, hotel rooms, and more.
Chatbots are powered by machine learning algorithms with the integration of artificial intelligence that increases its capability to optimize previous guests' conversations and identify new opportunities to converse with guests. For instance, when your guest books a room for a lower category, it can quickly suggest the on-going promotion and offer a superior room category for a convenient price.
Isn't it amazing that a single chatbot residing on your website or app will interact with your visitors and keep them engaged with your brand? And not missing out on any selling opportunity. Equipping a chatbot can prove to be very beneficial for hospitality businesses as it will help to increase your brand relevance and loyalty.
Take Away
A chatbot presents you with many opportunities from increased customer loyalty to improved guest experience and may even bring your guests to keep coming back for more. Chatbots can become your point of attraction which most millennials are expecting. If you wish to know more about hospitality chatbot development for your business then get in touch with our chatbot consultant.