No longer restricted to the realms of science fiction, artificial intelligence (AI) and the Internet of Things (IoT) have become an integral part of the corporate agenda. The latest research from McKinsey Global Institute predicts that AI could add $13 trillion to the world economy by 2030, and IoT Analytics Research Report 2018 estimates that by 2025 we will have 4 times more IoT devices than we have human beings in the world (that's about 22 billion IoT-connected devices).
The coming time will be incredibly exciting with lots of opportunities. But if we see their applications deeply, be it in factory, office, healthcare, fleet, cell tower, or even an entire city – maintaining the facilities, such as HVAC, lighting, asset maintenance, energy consumption monitoring, etc., has always been the bottom line. The point is although facility management is crucial in any area, in any organization; it still suffers from many problems. We, of course, can't take a flashlight on all possible issues a facility manager faces day-in-day-out, but we have derived three of the most common and biggest challenges (based on our interactions with our clients) that a building owner or a facility manager would love to have the solutions for:
1. Cost control,
2. Performance monitoring, and
3. Asset maintenance.
The key to handling any of the mentioned above issues lies in finding the potential problems in advance and evaluate the most effective and efficient ways to resolve them.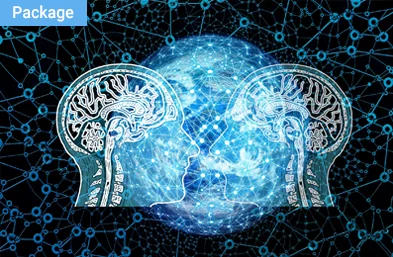 AI strategy and planning workshop
Artificial intelligence is transformational, and adopting this technology will enable companies to reshape their strategic vision so that they no longer rely on what they think is true, rather, leverage factual-based decision-making capabilities.
1. Cost control
Cost control remains one of the critical challenges in facility management. Facility managers are typically pushed to maintain facilities in budget constraints. Do more with less is what they hear most of the times. But to do that, they need to have the data which specifically pinpoints where energy is wasted in the web of building systems. Without it, they are simply forced to play a guessing game.
That's where energy management algorithms and software tools come into play. Do you know how much are you paying for energy? On average, commercial buildings spend $1.44 per square foot per year (that's the consumption of 14 kWh per square foot annually) on electricity, according to the Commercial Building Energy Consumption Survey. Imagine if you could reduce just 2kWh energy consumption per square foot of your commercial building annually, which is possible, and then gradually keep achieving more. For that, you don't need to purchase new LED lighting, upgrade your HVAC system, or appliances. Just implement smart facility management.
With this, owner can add some sensors to different areas of the building, integrate data from HVAC, lighting, and even door access systems, then connect them to the smart facility management for centralized control.
A facility manager can then define the times when the building is at peak use and program each system accordingly for maximum efficiency:
Some ways for cost control
HVAC system
Program to turn off as occupants leave the space.
Program to begin cooling the area before occupants arrive.
Lighting system
Program lights to get started in response to occupant movement.
Door access system
Program door access system to identify employees to go into the building after hours, which could turn on the AC and lighting just in their work area.
Companies will naturally differ in the components they decide to integrate, but HVAC and lighting systems have been the common starting points, as they account for more than half of the energy consumption in commercial buildings.
On the other hand, apart from energy costs, maintenance costs also account for a significant part of a facility's annual budget. Ripal Vyas, Vice President of Avnet Intelligent Software Solutions, has shown a highly innovative approach here. He said, "To save on maintenance costs and also to stay competitive, implementing a planned maintenance strategy is not enough. A company or owner has to go beyond looking at the present course of maintenance spending. They should know what they are aiming for, where they are now, and a clear path of how I can reach there. This will help them to calculate what amount I should spend on maintenance next year."
2. Performance monitoring
Gone are the days when a calendar-based strategy used to be the one-size-fits-all approach to a facility full of equipment. Because every asset or device differs in its condition, age, and usage, each needs different tune-ups and component changes at different times. If you want to save a good amount of your time and money, performance monitoring backed up by predictive maintenance is the way to go. Moreover, research says that the facility management budget of an organization often requires 30 to 40% of total organizational expenditure, second in cost to payroll. Therefore, good performance in facility management is essential.
The IoT-enabled monitoring system typically includes sensors which collect measurements from equipment and records ambient conditions, a data logging which intercepts the streams of data from the sensors and aggregates them in a central location, and a dashboard that interprets the data and helps the user to prioritize what to act on first. One can monitor many conditions of their equipment, like:
How hard or fast is a drive running?
Is the equipment following an expected cycle time in production?
With this, one can save a handsome amount of money from just monitoring a couple of data points. That's why it looks like the affordable practice to integrate.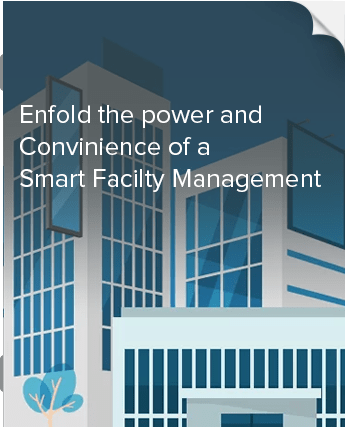 Insights
Enfold the power & conveniences of a Smart Facility Management
Monitoring and managing a multifaceted facility is a time-intensive job for the facility managers. Keeping this in consideration, the inception and implementation of the smart building is a favorable development.
3. Asset maintenance
Although building projects are capital intensive, building owners mostly view maintenance as a sunk cost. Money is usually spent on urgent problems and not on preventive maintenance. With the building's age, this practice becomes a costly endeavor. The point is clear if facility maintenance is not a priority, the facility management team will be burdened with the reactive tasks, and money will be wasted to reduce energy efficiency, and assets will be impulsively replaced. Hence, predictive maintenance is indispensable to improve the efficiency and effectiveness of the asset and to reduce operational expense.
Preventive and predictive maintenance (PdM) share the same ends, but the effect of each approach is different. PdM targets at predicting asset failure before it occurs. Predictive testing spots trends that indicate impending failure by monitoring the operating parameters of facilities components. This allows the initiation of timely maintenance actions.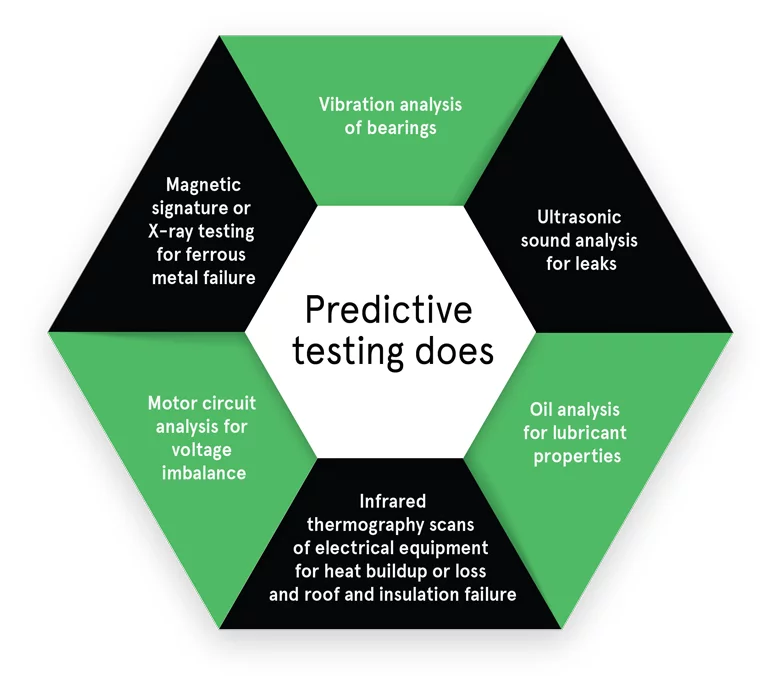 Overall, application of PdM will result in the realization of the reduced maintenance costs, full expected asset life, and reliable operation of the asset with no significant adverse impact on safety or productivity goal accomplishment.
In the end, there is this expectation that AI, IoT, big data, and other industry 4.0 technologies will work like a magic wand and produce dreamlike results. However, the demystification of these technologies is crucial. Otherwise, perplexities about how these technologies can improve operational efficiency, employee productivity, and reduce overall expenditure will proliferate. This blog post was not only in line with this belief but also with the fact that about 80% of facility managers use only 20% of the available capabilities of their BMS.
Moreover, the details involved in establishing the smart facility monitoring solution depend on owner goals and budget. Our technology experts are available to consult with owners or facilities managers to form a smart facility monitoring strategy that best meets your needs.