Just like every time, Apple came with a whole new set of revolutionary products at the historical place- Flint Center where Steve Jobs launched the first Apple Macintosh computer in 1984. If we look back, when Apple unveiled iOS 8 in June 2014, it already took its enterprise game a notch up with the latest operating system. Typically held in June, Apple's annual World Wide Developer Conference (WWDC) was a big day for enterprises when the world got a sneak peek of the iOS 8. Whereas iOS 7 bought in way more features for enterprise mobility management than the previous versions, iOS 8 cropped up with a valuable array of security features to safeguard sensitive information. Also let's not forget other important security features like S/MIME support which ensures message specific encryption, pass code lock for apps, and TouchID, etc. More productivity tools, tighter integration between apps and better data management tools for IT heads have already been announced as a part of iOS 8.
Here are the most important announcements from the Apple on its Sept. 9 event and we believe each of these will mean to Enterprises:
iPhone 6 and 6 Plus: Bigger than Bigger: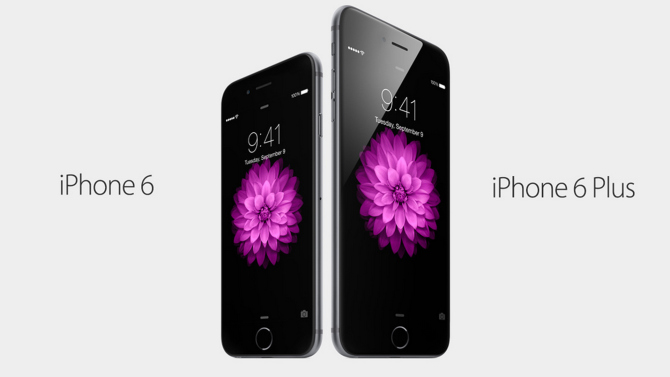 Until now, Apple unfalteringly kept its iconic iPhone to a standard 4-inch diagonal screen size. Both are larger than any of its predecessors with more efficient battery, powerful A8 chip and the M8 motion coprocessor. The larger screen was much anticipated and its significance is still important. The larger, faster and more efficient iPhone 6 and iPhone 6 Plus are great for those mobile users who want more information and functionality as quickly as possible in enterprises.
Apple sets iOS release date for Sept. 17: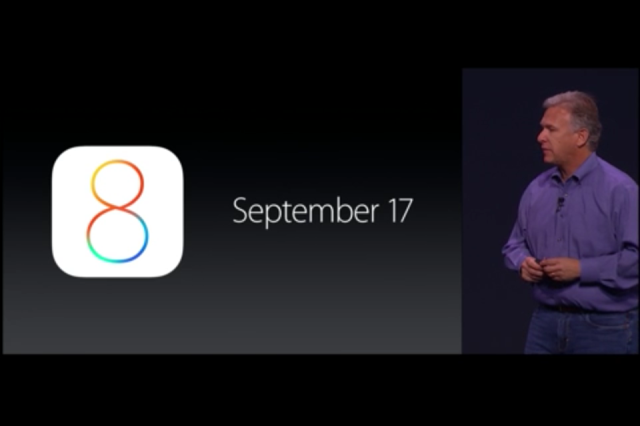 The wait is over! World's most advanced, powerful operating system- iOS 8 will be available to download on September 17th – just two days before the iPhone 6 and iPhone 6 plus release. As it brings a lot for enterprises including Health, an app to help track daily sleep, workout and more, as well as a new Health, an app to help track daily exercise, calories, sleep and more, as well as a new improvements to Notifications, a new iCloud Drive, keyboard enhancements , and an even better Photos app. we have already mentioned in our previous iOS 8 blog – how it going to bring revolution in IT
Apple Pay: The most revolutionary product of the week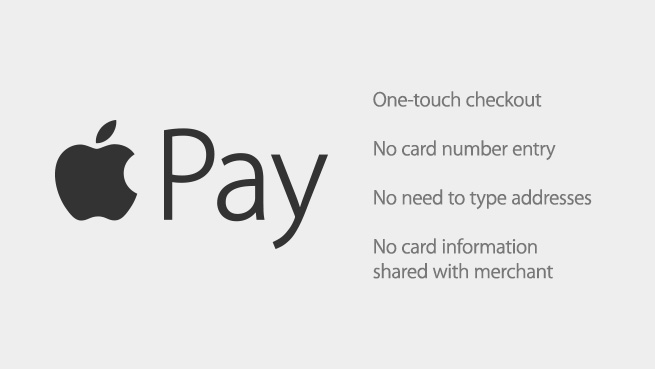 Until Apple put Apple Pay on the table, it was the impossible dream to buy anything so effortlessly. The new iPhone 6 and iPhone 6 plus comes with NFC technology and a new chip called "Secured Element", which makes it possible to make payments with a single touch with iPhone and iWatch, which means you no longer require to search for your wallet.
Apple confirms that it is very easy and secure mode of payment and a user can securely authenticate via the Touch ID sensor on iPhone. In case the device is stolen, the user can suspend all payments. Apple has already bagged numerous companies ready to accept payment through Apple Pay in the U.S., and that it had also sealed partnerships with Visa, MasterCard and American Express.
Apple Watch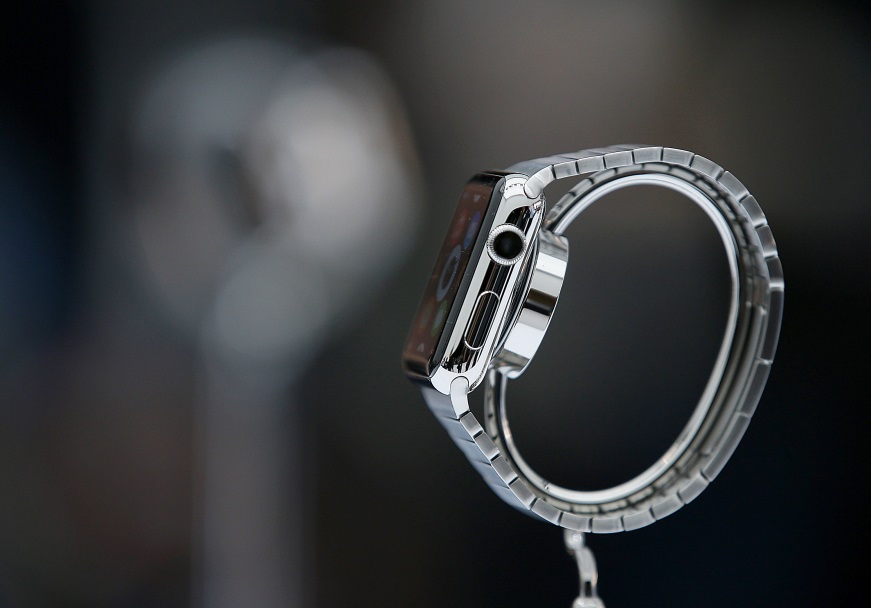 So finally Apple takes a huge leap and officially enters the wearable markets. The Apple Watch turned out to be Tim Cook's "one more thing" — a trademark of the Job's keynote. Apple's brand new smart watch  lots of choices and comes with a plethora of capabilites- inculding mobile payment, heart rate and calories measurement , and more.
It is going to make similar inroads to the enterprise, just like the iPhone has over the past few years, after it launches to the public in early 2015. One thing is for sure that BYOD will bring the Apple's brand new smart watch into the enterprise market and developers will be up to make compatible apps for the watch. As of now we have only seen apple with its own productivity apps like map, messaging, calls, email, calendars and much more. Then there's everything that developers would be able to do. Also, healthcare industry has its eyes on Apple Watch there's the massive health and wellness component. Companies can also use Apple Watch to encourage their staff to get up and exercise more to improve health.
Yet, there's lot more to explore and do for enterprises.
Image source: http://9to5mac.com/2014/09/11/most-analysts-satisfied-with-apples-announcements-think-aapl-stock-will-climb