In the modern world, diesel generators have become essential for uninterrupted power supply in every passive infrastructure whether its industries, companies, townships, oil rigs, universities, hospitals or others. Although these generators are quite useful, there are a lot of challenges faced by users such as capturing real-time data, remotely monitoring generators, generator maintenance, human dependency, fuel usage monitoring, data collection analysis issues and more.
With the maturing economy, many organizations have started to focus on optimizing their overall operational costs, as fuel usage is one of the major operational costs. This is where smart diesel monitoring comes into play. It helps companies to improve overall operational efficiency by reducing service incidents, decreasing fuel theft and enabling maximum uptime.
How Industry 4.0 is a game changer for factory owners
Webinar agenda
How Industry 4.0 is a game changer
The role of IoT and data analytics in the manufacturing industry
IT/OT Convergence: Why it's important for IoT adoption
Current market trends and value
Smart factory: The evolution not revolution
Demo and review of smart production line monitoring
Q&A session
4 ways IoT optimizes the performance of diesel generator sets
Better asset monitoring
Diesel generators are vital assets that offer organizations flexibility over energy usage. A smart diesel monitoring solution with inbuilt sensors and a GPS system helps you to find the exact location of the generator by using interactive maps. Also, geofencing technology helps in preventing any unauthorized movement of generators. Apart from that, you can get real-time maintenance alerts and other notifications via emails or text messages whenever the sensors detect any anomaly in the generators such as low fuel, theft, leakage, overheating, noise levels, engine temperature, vibration, unforeseen breakdown, etc. With this solution, you will also be able to gather data to generate meaningful insights and reports from time to time to make informed decisions quickly.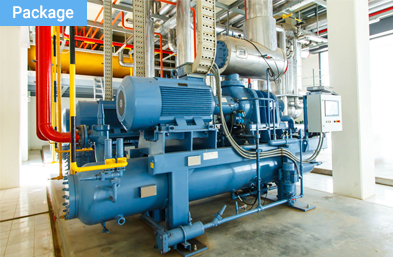 Smart Diesel Generator Monitoring Solution
Diesel generators have become a vital part of almost every business infrastructure. For seamless business continuity, DG sets play a crucial role by providing back up during power failures that may result in lost productivity.
Centralized monitoring
Generators can be located at different geographical locations which makes it very difficult for the facility owners to monitor each of those generators. With an IoT-enabled smart diesel monitoring solution, you get remote asset control which gives you on-the-go remote access and visibility to DGs in various locations for 24/7 via a single dashboard. Also, based on the data analytics on the dashboard, you can identify and handle routine issues as well as potential risks by scheduling proactive service calls. This kind of solution not only reduces downtime but also enables you to make decisions faster.
Improved equipment reliability
Diesel generators are crucial for business continuity as they provide power needed to run equipment in the absence of a power grid. Hence, it is important to have total control over these generators to minimize downtime and reduce costly on-site visits. An IoT and artificial intelligence-based monitoring system will enable remote diagnostic service while enabling you to efficiently route and schedule field trips as per the existing scenario. Also, with such a solution, you will be able to remotely monitor the DGs for 24/7 and take proactive steps to fix small problems before they turn into huge problems. This will eliminate the need for unproductive service trips of technicians and also reduce unbillable service trips by growing the bottom line exponentially.
Insights
Five critical KPIs of diesel generator sets that boost their efficiency
We are living in a time where electricity is as important as food, water, shelter. However, the occurrences of load shedding, power outages and other anomalies from the mains cannot be ignored. A diesel generator (DG) set is the primary go-to arrangement in such situations.
Fuel monitoring and pilferage control
Fuel is a major factor relating to the cost of operating the DG set. This is why it is important to track KPIs such as plant load factor, capacity utilization, total energy produced and specific fuel consumption to increase efficiency and decrease total cost of ownership. The DG monitoring solution powered by IoT and analytics helps in avoiding impediments such as fuel leakage, fake bill generation, by closely monitoring and sending real-time alerts if any anomaly gets reported.
The final say
It is a fact that generators are an expensive and complex asset for most organizations. Hence, organizations are harnessing the power of a smart diesel monitoring solution to run DG sets with maximum effectiveness, for the longest time to improve their business outcomes. If you are looking to leverage smart diesel monitoring system on web or mobile for your business, then talk to our experts.