Has it ever happened to you that you look for your symptoms on the Internet and the results are either scary or bizarre? It surely has happened to most of us, multiple times. We type the symptoms that we observe and look for the causes on the Internet and we are either diagnosed by life threatening diseases or a common cold.
Misdiagnosis or delayed diagnosis of a medical condition, illness, or injury can lead to much worse problems. With artificial intelligence in place, situations like these can be easily avoided. AI is transforming modern healthcare technology in so many profound ways. We have witnessed a paradigm shift in the way patients are being treated by the doctors with the help of AI and machine learning.
The artificial intelligence in healthcare market is estimated to be valued at USD 36.1 billion by 2025, at a CAGR of 50.2% from 2018 to 2025. – Marketsandmarkets
There are a lot of interesting implementations of AI in the healthcare industry. In this blog we will dive deeper into virtual nursing assistants and two other use cases.
Virtual nursing assistants
An AI-powered virtual assistant offers personalized experiences to patients. It helps them to identify their illness based on the symptoms, monitor their health status, schedule doctor appointments, and do more.
Virtual nursing assistants, one of the top three AI health applications corresponds to the maximum near-term value of USD 20 billion by 2027. – Reportlinker
Instead of searching for causes of the symptoms that you are suffering from, you can ask the virtual nursing assistant to guide you through. The healthcare assistant will not only provide medical advice when you have common ailments or complaints but also allow you to schedule an appointment with a doctor or a specialist. Moreover, the virtual assistant would be available 24/7, which means it can answer your questions and provide answers in real-time. This application of AI can be adopted to increase patient engagement and improve their self-management skills to prevent chronic situations from getting worse.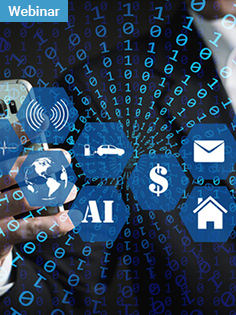 Discover what, why and how of Vision AI at the Edge
Webinar agenda
What is Vision AI at the Edge
Why vision AI at the edge is a game-changer
Applications of Vision AI at the Edge
Industrial use cases for accelerating AI at the Edge
Q & A
AI-powered imaging
3D medical scans, no doubt, are revolutionary techniques to produce a detailed CT scan, or an MRI. But comparing several 3D scans to understand what has changed since the last scan is time consuming and sometimes erroneous. However, with AI algorithms, it is possible to eliminate such hassles and discover the changes almost in real-time.
Medical imaging and diagnosis powered by AI should witness more than 40% growth to surpass USD 2.5 billion by 2024. – Global Market Insights
By leveraging AI in medical imaging, cancer tumor diagnosis can be improved by detecting it at a very early stage. Deep learning techniques like pattern recognition are enhancing the diagnosis approach and becoming a game changer in the imaging industry. This implementation of AI will help radiologists to improve productivity and accuracy. It will play a critical role in treating patients more efficiently and effectively. AI medical imaging addresses challenges concerning durability and image quality that have been difficult to solve before. It is transforming the healthcare industry in terms of increased diagnostic accuracy, personalized treatment planning, and improved clinical outcomes.
Workflow and administrative tasks
Most of the hospital tasks like record maintenance, discharge formalities, and many more are iterative and time consuming. These work processes can be easily automated with AI-powered tools and techniques, which help healthcare providers to prioritize and address urgent matters and also save time on routine monotonous tasks. It will help them to reduce iterative tasks and uplift the staff to carry out complicated clinical functions that they are intended to do.
The workflow automation market was valued at USD 4.26 Billion in 2016 and is expected to reach USD 18.45 Billion by 2023, at a CAGR of 23.56% between 2017 and 2023. – Marketsandmarkets
This not only makes processes more organized and paperless, but also improves workflow efficiency and drives innovation. Automating administrative tasks make it easy to access, search, and retrieve documents from anywhere and whenever required with no manual intervention. This reduces the interdependency of operations onto each other when any information is required to retrieve and eliminates communication errors. Moreover, automating workflow ensures high degree of security with reduced administrative overheads.
Automated workflows also enable healthcare providers to store and integrate large volume of data in real-time, creating a robust database system. This helps in generating data-rich actionable reports which can be used to support decision-making, enhancing performance, and optimization of processes.
Enhancing the healthcare ecosystem with AI
AI is being used by several healthcare providers to detect diseases, such as cancer, more accurately and in their early stages. The proliferation of consumer wearables and other medical devices combined with AI is helping people to live a healthier lifestyle.
Many implementations of AI help healthcare professionals to better understand the day-to-day needs of the people they care for. These insights enable them to provide better feedback, guidance and support their patients. AI possesses the ability to gain and process information, and give a well-defined output to the end-user. The transformational capabilities of AI for the healthcare sector are unfathomable.
At Softweb Solutions, we understand the potentials of AI and dive deeper into understanding challenges faced by our clients so that we can provide solutions that would not only address their issues but also enhance areas in scope. To discuss about your use cases and understand how AI can benefit your organization, contact our experts.