The proximity technology field is getting crowded. If you thought that the iBeacon and Eddystone frameworks had you covered in your proximity marketing needs, then you need to take a look at Wi-Fi Aware.
The Wi-Fi Alliance has created the Wi-Fi Aware certification program. It is a nonprofit association of all the big tech companies in the world including Microsoft, LG, Sony, Broadcom and Intel among several others.
Wi-Fi Aware allows Wi-Fi enabled devices to discover and communicate with each other without depending on cellular data, GPS or an Internet connection. This technology allows smartphone users to create a more accurate version of GPS for indoor purposes. Wi-Fi Aware is a method to "wake up" your phone to the fact that another device is available nearby with whom your phone can interact. After this, with the use of Wi-Fi Direct, data is exchanged. This means that both the devices don't even have to be on the same wireless network.
Both Wi-Fi Aware and Wi-Fi Direct are complementary technologies. The former discovers the device and the latter provides data connectivity.
For example, a social network that uses Wi-Fi Aware in its mobile app can alert its users to the presence of their friends when they are in range. This is helpful in crowded indoor locations and in events such as music concerts and sports stadiums. Once two users are within range of each other, they can even start chatting with each other or exchange photos using Wi-Fi Direct.


Another interesting use case is multiplayer games. A user who boards the subway and is playing a video game on his smartphone will be alerted to the fact that another person with the same game app is also on the train. The first person can then send a play request to the other and both can play the game together without using any cellular data.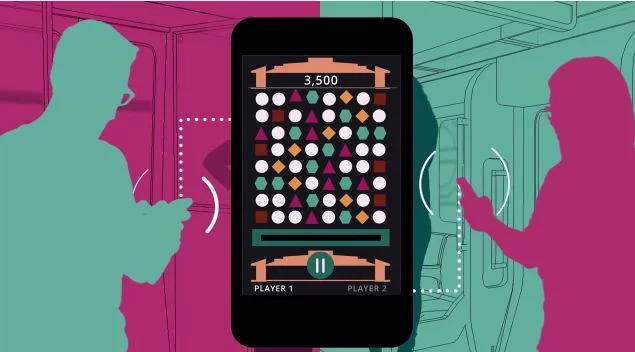 The technology can also be used in public transit systems to provide directions and information. Retailers can use it to provide discount coupons and product information to shoppers in the store or people passing by the store (if they have the app installed). Even museums can provide automated guided tours.
Wi-Fi Aware will also be power efficient when it comes to battery life, even when compared to traditional Wi-Fi.
This is done by scanning the vicinity for other Wi-Fi Aware devices. Once these devices are found, they start coordinating with each other to save power by establishing clusters of Wi-Fi Aware devices to create a common "heartbeat". In this way, continuous discovery is possible without putting a strain on the battery life.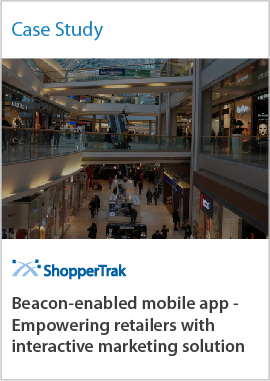 Case Study
Beacon-enabled mobile app - Empowering retailers with interactive marketing solution
ShopperTrak was looking for an in-store beacon based marketing and advertising solution for casino, resort, and mall.
Wi-Fi Aware devices will also operate in the typical Wi-Fi range which makes this technology much more accurate when it comes to proximity marketing services compared to GPS, especially in buildings. It also allows for bidirectional sharing of information such as location data and sensor readings.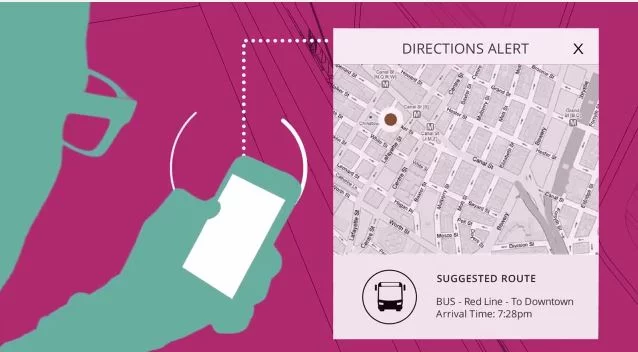 But this doesn't mean that smartphone users will be flooded with spam. Users will be able to control the privacy settings and opt-in to the services that they want. The data that is sent out using Wi-Fi Direct can also be encrypted.
It operates in the frequency band of 2.4 GHz and 5 GHz. Most of the devices in the market today are capable of supporting Wi-Fi Aware after receiving firmware updates to support the new standard. So far Broadcom, Intel, Marvell and Realtek have introduced Wi-Fi Aware certified products. In the next few months we can expect more Wi-Fi Aware certified hardware devices and applications to hit the market.
Businesses planning to implement a
proximity marketing solution
now have another option to choose from. They can either create new applications taking advantage of this technology or enhance their existing mobile apps to integrate Wi-Fi Aware.
image source: wi-fi.org