This year's Consumer Electronics Show (CES), the world's most influential technology event, was held in Las Vegas. The technology exhibition at CES 2023 paints a clear picture of how consumer behavior is rapidly changing.
Let's have a closer look at the emerging trends from CES 2023
Laser powered car safety
A long-range, high-resolution Luminar sensor is designed to detect danger from a distance and stop the vehicle safely. These sensing technologies are useful while driving a vehicle at night or in extreme weather conditions. Soon, we will be able to see the Volvo EX90 and SAIC China implementing these technologies.
ASUS launches the world's first Wi-Fi 7 gaming router
The new Wi-Fi 7 router supports all the standard Wi-Fi 7 features, including MLO, 4kQAM, 320 MHz channels, and more – and delivers a whopping 25 Gbps of peak data rate. It introduces two revolutionary features:
Multi-link operations- it enables devices to simultaneously send and receive data across different frequency bands and channels.
Multi-RU puncturing- further reduces the potential channel interface.
In combination, this can improve Wi-Fi speed, reduce network congestion, and reduce latency to increase throughput and establish a more reliable connection.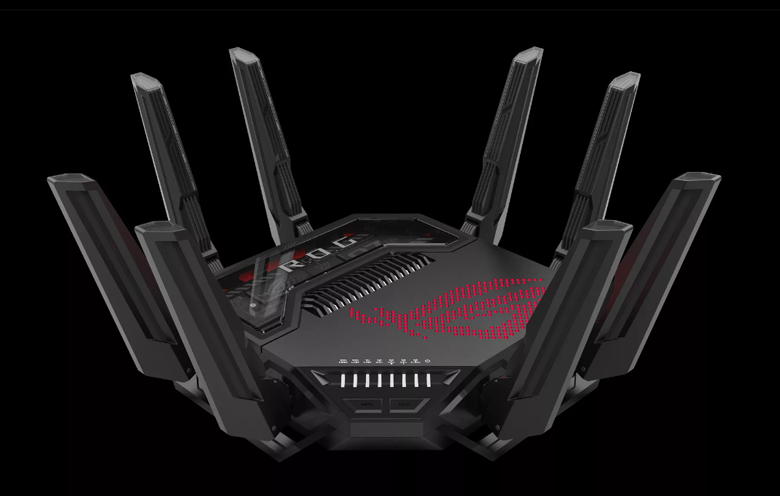 source:https://rog.asus.com/articles/networking/wi-fi-7-promises-faster-and-more-reliable-networking-for-next-gen-devices/
Asus ProArt Studiobook 16 3D OLED
The device has a glasses-free 3D screen that combines the prowess of the latest CPUs, GPUs, high refresh rates, and an integrated dial with Asus Spatial Vision to apply 3D effects to any 3D-capable game, movie, or content. The technology relies on eye tracking and lenticular lenses to deliver two separate images to your eyes at the same time.
Specifications:
CPU: Intel's 13th-gen HX
Graphics: Nvidia's RTX 4000
RAM: 64GB DDR5
SSD storage: 8TB
The launch of Lumus AR glasses
Lumus draws attention not only because of its sleek and stylish design but also because of its incredible features. The glasses have a resolution of 2K x 2K. The image is so sharp that you can see individual feathers in a bird photo or read tiny 8pt text clearly.
The expected battery life of Lumus is between four to six hours. Lumus uses partially reflective mirrors to direct light from the projector through the waveguide into the viewer's eyes.
L'Oréal brow printer
L'Oréal Brow Magic printer is specifically created to help people apply eyebrows. The device is easily integrated with a mobile phone application. It considers all your facial features and runs a specific brow algorithm to recommend the right shape for your face. Later, you can tweak it to your liking and then simply run the applicator through your brows.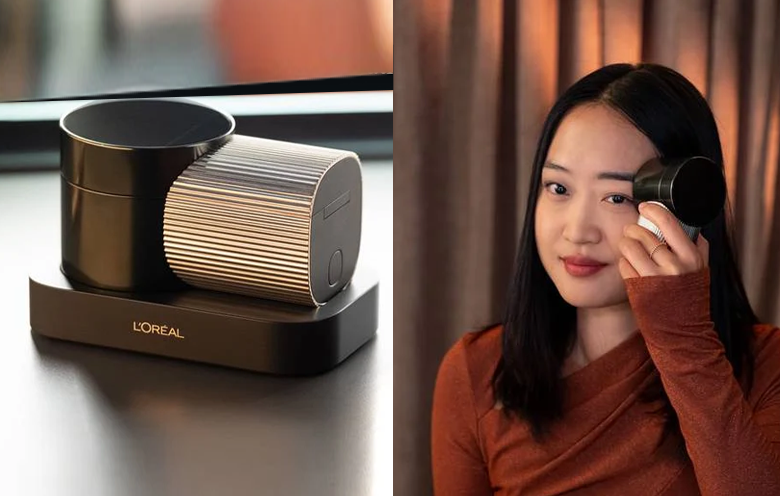 source:https://www.loreal.com/en/articles/science-and-technology/brow-magic-ces-2023-innovation/
HAPTA – motorized lipstick applicator
Smart makeup applicator for people with disabilities, specifically mobility disabilities. It has multiple sensors and motors inside to measure the angles and movements that are put into it, cancelling out unintended movements and providing a more stable application.
Robots to make our lives easier
Agrist, a Japanese agritech startup, demonstrated its "L" robot, which can identify and harvest ready bell peppers with millimeter-level precision and through thickly layered leaves. L uses cameras and an AI algorithm to determine the position, size, maturity and clipping point of a pepper.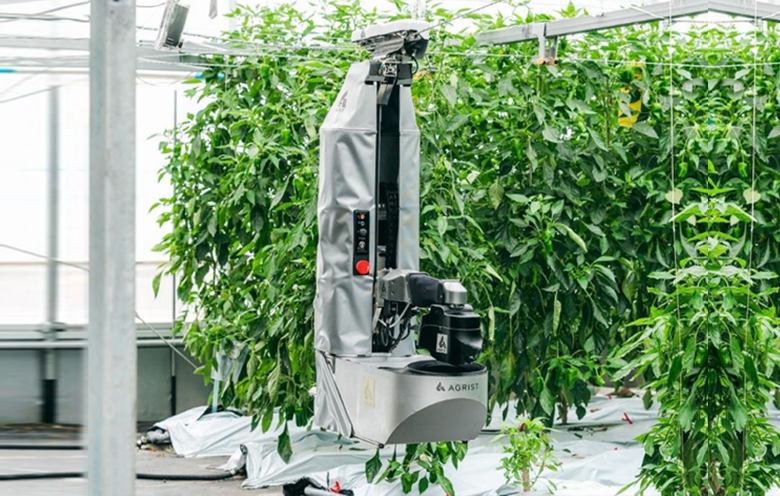 source:https://agrist.com/products/robot
John Deere showcased its robotic planter, which promises to reduce fertilizer consumption by 60%. Instead of haphazardly spraying fertilizers over the entire row of seeds, it uses sensors to apply fertilizer directly to each seed as it is planted.
Evar's Parky robot was designed to assist electric vehicle owners in charging their vehicles' batteries more quickly and efficiently. Drivers can park their vehicles anywhere in the lot and have Parky come to them to charge their batteries.
Tech toilet urine analyzer
The U- scan nutria balance can be hooked to your toilet seat to analyze your urine. Later, the analysis report is shared with you via a mobile application. This gives you info about your menstruation cycle based on the pH level of urine. It can also determine whether you're drinking enough water, if you eat an acidic diet and whether you are hydrated enough.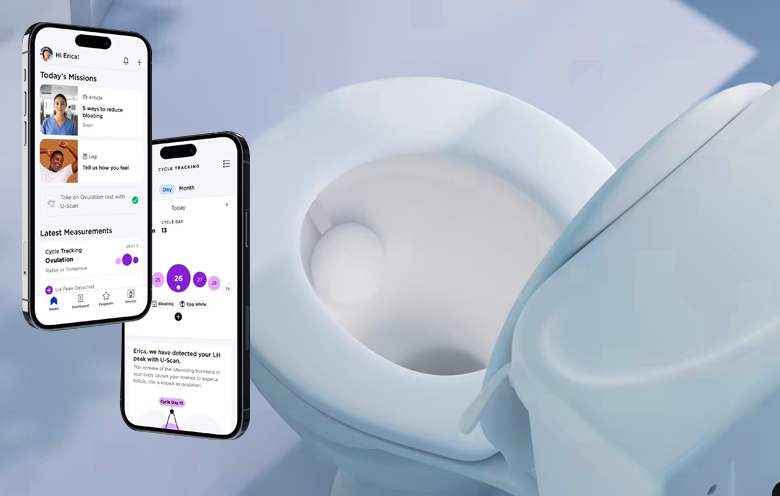 source:https://www.withings.com/us/en/u-scan
Boba robot
Adam robot's two arms are equipped with grip handles so it can make a variety of drinks. Customers can choose a flavor from a touchscreen. The bot mixes the ingredients, adds ice and boba to the cup, seals it, and places it on the counter for the customer.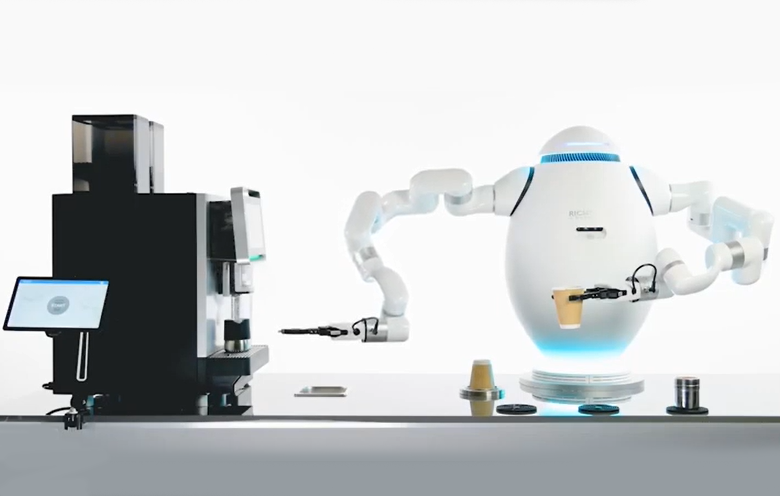 source:https://www.richtechrobotics.com/adam#section_adam-video
Color changing cars
BMW iVision introduces world's 1st color-changing car Dee with 260 e-panels that can change up to 32 colors. According to BMW, the electrophoretic technology requires no energy to maintain the color selected by the driver.
Take away
Like every year, CES 2023 exhibited several such breakthrough technologies that will become an integral part of our lifestyles soon. Our team is very excited to explore how enterprises are going to adopt these technologies. To know more about these cutting-edge technologies, get in touch with our experts.