Production is the fundamental focus of the manufacturing industry. Since this very section drives profit, it is essential to have a proper check and control over it. Absence or ignorance in the same leads to complaints, problems, and losses. Despite the fact that production is the prime function of the business, only a few companies keep a regular check and constantly monitor what is happening on their shop floors. Hence certain situations arrive due to which authorities have complaints like:
Where is this order at present?
What is the situation of our production capacity for tomorrow's shift?
What are the ways in which we can reroute and complete a job with the least disruption since the
machine needs maintenance?
Were there any issues that created downtime during the last shift?
Why is there no clarity of what's happening on the shop floor?
Why is the problem not reported to me immediately?
Are all machine parts effectively guarded?
Do power tools follow to standards?
Are tools and machinery used so as to avoid electrical dangers?
Is appropriate training given for safe usage of tools and machinery? And etc.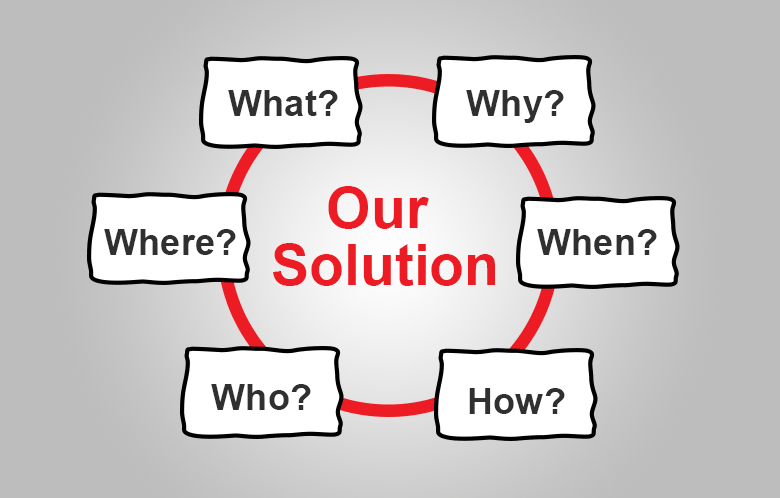 So in order to avoid the occurrence of such awkward situations, you need to have a shop floor monitoring system for monitoring and controlling the production.
Successful manufacturers need a solution that ensures customers for: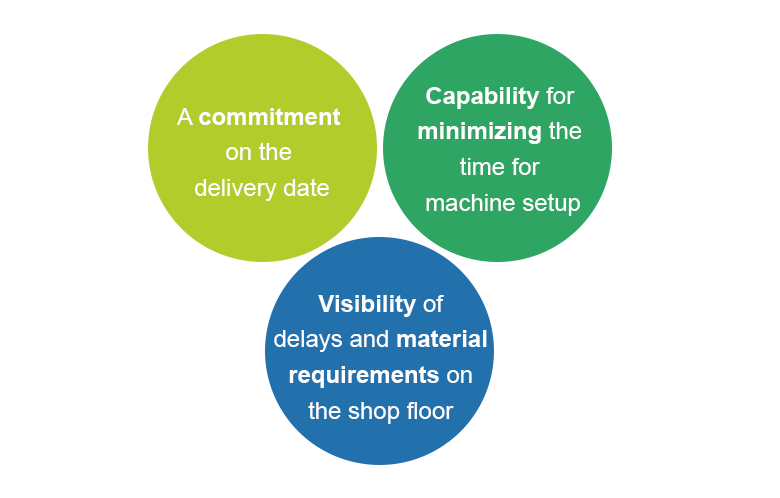 Let's take a look at the benefits of a smart manufacturing system in production:
Supervising and monitoring production
With the help of a solution based on smart manufacturing, you get real-time visibility of your shop floor. The proactive management based on collected data impacts the business positively. Let's see how it affects production:
Accurate recognition and tracking of shipping dates
The real-time production data enables you to ship an order on time and gives you an update on its completion. This way, you avoid paying overtime and any fees for late shipments. Any congestion in the production process is easily handled while schedules and routing can be adjusted to eradicate complications before they actually occur. You get every update at a click of a button with the help of shop floor management system while ensuring that the orders ship on-time, all time.
Reduced cost of production
Real-time visibility of your shop floor enables you to recognize an inefficiency that trenches the profit from your orders. These inefficiencies may be the processes that lead to extra scrap, wasteful procedures or the employees who need additional training, and implementation of certain solutions. This kind of shop floor visibility helps you to lower the expenses throughout the production cycle which saves a lot on your overall expenditure in the process.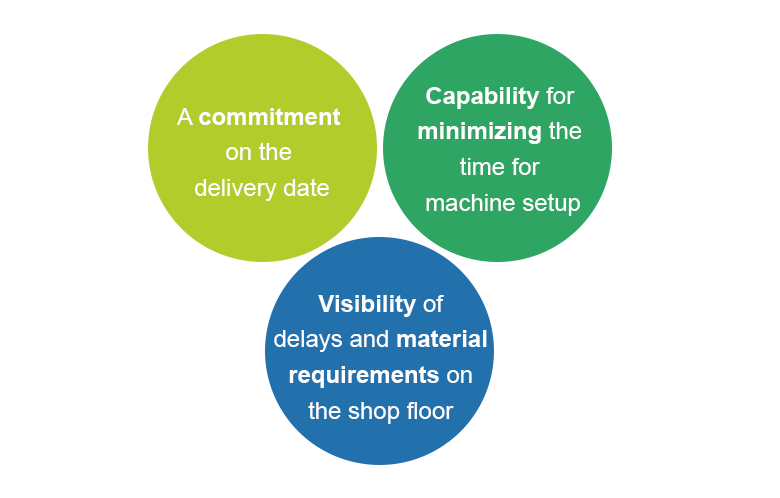 How Industry 4.0 is a game changer for factory owners
Webinar agenda
How Industry 4.0 is a game changer
The role of IoT and data analytics in the manufacturing industry
IT/OT Convergence: Why it's important for IoT adoption
Current market trends and value
Smart factory: The evolution not revolution
Demo and review of smart production line monitoring
Q&A session
Quick and hassle-free introduction of new production
Introduction of new production may face obstacles leading to hindrances in the process. In the attempt to resolve the issues, you not only spend a lot of time but even lose profit and production. Well managed shop floor processes reduce production costs, minimize defects, and enable on/before-time delivery. This leads to a better production and profit yield. A real-time shop floor monitoring solution powered by machine learning allows manufacturers to quickly notice the anomalies so that they can take proactive actions for the rectification of the problem in time.
Sustainable process development
Some manufacturers take process improvement as a waste of time and resources. But once it is implemented, the shop floor rapidly reverts back to the process with fewer efforts and more familiar processes. Real-time visibility supports process enhancement by collecting crucial data for evaluating achievement. This delivers the feedback loops that employees on the shop floor require to utilize the developments. Real-time production visibility gives you sustainable, enhanced results with every improvement initiative.
Enhanced quality and reduced scrap
The manufacturing process gets at risk when the quality dips and scrap and waste increase. The real-time production visibility enables a supervisor to obtain instant advice on quality, and products that don't meet engineering specifications. And then they are quickly recognized and amended. Such instant feedback identifies the processes that work well and the processes that do not. Real-time visibility gives higher output, improved quality and the removal of scrap and waste to the manufacturers.
Utilizing the gift of visibility for better yield in production leading to increase in profits
Get ready to avoid the mistakes and optimize your profit, production, and efficiency. The smart manufacturing system gives you real-time production visibility, the ability to abolish errors and other manufacturing difficulties. A real-time shop floor monitoring solution helps you to keep a check on the equipment health and operations on the shop floor to monitor it 24*7 and detect anomalies without involving human effort.
It takes only a few simple steps to move to a smart manufacturing system:
Automate the process that is draining your resources and efforts currently.
Move from old paper methods to a digital system.
Collect and organize data in real-time instead of doing it after the process is complete.
Revamp your manufacturing process and attain smarter manufacturing and yield greater profits with better production processes.