Energy management is a long process that comprises tracking, monitoring, controlling and conserving energy in a facility. An energy efficient building minimizes harm to the global ecosystem and decreases consumption of natural resources like energy, land, water and raw materials. We use resources for everything and hence it becomes our core responsibility to conserve them and use them wisely.
It is widely known that buildings account for almost 40% of global energy consumption. And hence it is crucial to make buildings energy efficient in order to conserve energy. Incorporation of the Internet of Things (IoT) has transformed energy management systems (EMS) and empowered them for proper energy utilization.
IoT sensors are incorporated with devices and these sensors collect data. With the help of IoT, each device in an EMS is connected to a network. Data from all the connected devices are sent to a centralized system from where it is further analyzed. This provides useful insights which you can use to make better decisions for operational factors in diverse situations.
By using an energy-management system for a smart facility, building managers can measure, monitor and regulate energy in the entire premises from a single point. Thus, an energy management system gives them a medium to control entire facilities conveniently.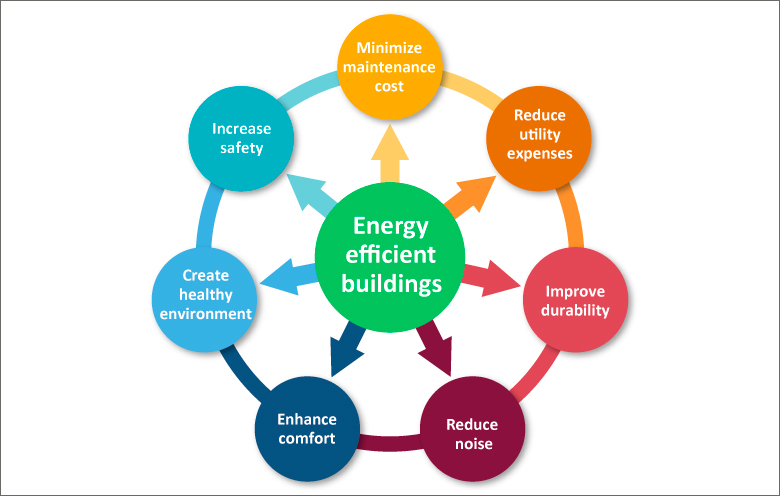 Benefits of energy efficient buildings
Today's EMS enables you to utilize energy in a way that it becomes a vital part of your financial strategy. And there are several strategies to improve financial performance of your business using building energy management system (BEMS).
Here are some of these strategies:
1. Enhance energy efficiency
Enhancing the energy efficiency of your organization is crucial as it will have a direct impact on regulating energy consumption costs. However, there are certain other factors that add to the cost, like the power used for heating, cooling, ventilating and lighting up the workplace. Little savings in these sections can lead to greater overall savings.
Deploying an intelligent BEMS helps you to make your entire operational setup energy efficient and helps to increase worker productivity. It gives you better control of your setting with the help of incorporated sensors and data analytics ability of the building EMS.
The use of automation and centralized control systems help in enhancing comfort and productivity by optimizing temperature and ventilation easily.
This way, you will be able to cut on losses and wastes, and improve the efficiency and productivity of your work environment.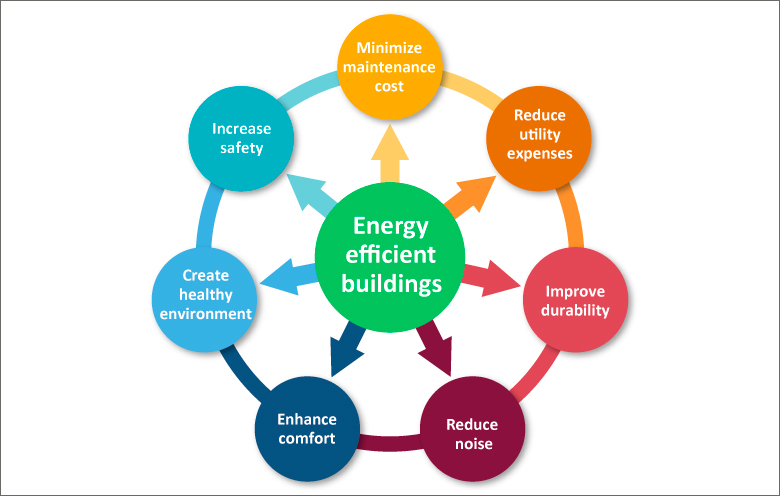 How smart building is taking operational and energy efficiency to the next level

Webinar agenda
Comparison of different building management systems
Biggest challenges of a typical commercial building
Core components of a Smart Building solution
Real-life use cases
2. Usage optimization and waste reduction
Connected sensors in a building collect data from different sources, which is further monitored and analyzed with the help of artificial intelligence (AI) technologies. Extraction of this data helps a smart EMS to optimize energy utilization. And with the help of incorporated sensors, these systems can alert a facility manager in case of anomaly detection or equipment failure and improve maintenance planning.
You can locate assets that are not properly utilized with the help of smart building EMS. When a building or some of its areas are vacant or under occupied, the system can shut down computer networks.
Lighting in a building consumes a lot of power and turning off the lights in the vacant spaces alone can save a lot of energy for the environment. Boosting the performance of lighting and other energy-intensive systems like HVAC can further significantly save energy for your organization in the long run.
3. IoT technologies increase value of structure
The buildings that are made energy efficient have greater rental rates and resale values. Due to a rising need for energy conservation and sustenance, modern tenants and buyers tend to invest more in energy efficient buildings. A large number of organizations have realized that sustaining resources is crucial and they have even added it to their corporate social responsibility.
And for this, it becomes very important for the owners to invest in making the building energy efficient.
Not only this, constructing a building with a modern building EMS attracts commercial buyers more and in case you wish to sell it, you get better prices.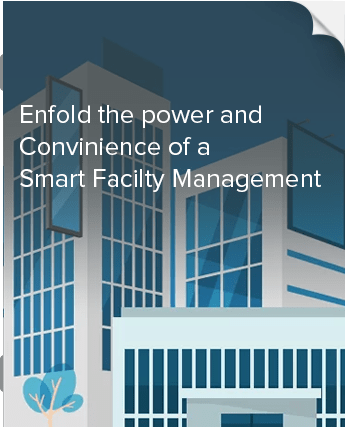 Insights
Enfold the power & conveniences of a Smart Facility Management
Monitoring and managing a multifaceted facility is a time-intensive job for the facility managers. Keeping this in consideration, the inception and implementation of the smart building is a favorable development.
4. Reduces costs
Reducing cost is one of the most convincing motives for saving energy. Organizations can save up to 20% on fuel expenses by managing their energy use properly. They understand that reducing energy costs and losses would result in financial advantages. In addition to this, smart buildings incur lesser operating costs. You can even save costs by monitoring the usage and turning off HVAC and lighting automatically in vacant areas.
Some must-have reports for energy managers
In order to understand a building's energy use, energy managers have to monitor many areas in different ways.
1. Daily electricity load profile in high-resolution
This report shows high-resolution of demand (in kW) today vs. yesterday.
2. Daily utility use over a month
In this report, you can check daily energy/gas/water use for this month and compare it with daily use in the same month of the previous year.
3. Buildings portfolio comparison across various time increments (day, month, year)
This report will show performance of all buildings within a group and rank highest consumers first.
4. Targeted systems in high-resolution
In this report, you will get high-resolution charts of systems that are critical, high-cost and part of an active energy project.
5. Electricity end-use breakdown in various resolutions
This report will show the breakdown of energy used within most important buildings.
6. Overall utilities building breakdown
In this report, you will get the breakdown of resources that contribute to energy use within certain buildings.
7. One system vs outdoor temperature
This report shows the correlation between a system and the outdoor temperature.
8. Weather normalized year over year energy use
This report shows monthly weather-normalized total energy use in comparison with the energy used in the previous year.
Conclusion
When you make your building energy efficient, you may feel that the costs of implementation are high. But once you have a smart facility management solution, you will recover the extra costs in no time. This is because you will have to spend less on utility and maintenance. And with an EMS, your building will become more valuable. An EMS not only reduces your operating costs, but it also gives you full control of your energy usage. An energy-efficient building lasts longer, needs less maintenance, performs better and incurs fewer expenses.