The power of data is becoming evident to businesses of all sizes and shapes, from financial service, to healthcare, automobile manufacturing, NGO, and more. Making the best use of available data to generate deeper insights is vital for all the businesses.
But is the retail industry actually taking advantage of data analytics?
Retail streams a massive volume of data across their supply chain and at diverse customer touch points across omnichannel operations. Besides, digital customers and social media users are leading to a big data explosion today. In reality, big data analytics is of great significance for retailers as it removes the wheat from the chaff.
The retail industry is without a shadow of doubt quickly adopting the data-centric technology to increase sales. According to the survey, the retailers who use predictive analytics have obtained 73% uplift in the sales compared to those who do not use it. This is why retailers are using big data solutions via customer analytics to develop faster, multiplies profitability and outperform competitors by personalizing their online product and in-store offerings.
Big Data is not just big: Gartner- the research firm describes it as " high-variety, high-velocity, and high-volume information assets, but managing these assets to derive the fourth "V" – value – is a big time challenge.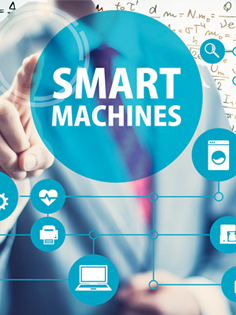 How AI and Data Science solve the biggest business challenges of today
Webinar agenda
An Overview on Data Science and Artificial Intelligence
Why every business needs Data Science and AI
Business cases for varied industries
Demo
Roadmap for implementation
Questions
How to implement and what to expect from Big Data
There are a few companies who successfully take a strategic decision and also have reaped profitable fruits. The fundamental purpose of analytics is to prepare a plan for a business. Chalking out the retail analytics strategy is a tough task. Experts are of the opinion that the majority of the leading companies faces challenges in putting together the data, analytics, and cutting-edge tools to enhance their business value. The basic prep is to decide how to get started. The entrepreneur must hire data scientists, technical personnel, and all senior executives to make the best plan that gives a clear picture about the ROI.
Let's check out the stumbling blocks for retail business while executing real-time analytics
Data identification – Data classification is the essential step of the planning phase. To begin with, you must take one project at a time. Once accomplished, you can get an idea of the success rate and jump to the next project. You will also have the knowledge of what to include in the data and what provides you more customized information crucial to growing your business. This is the time you should involve your stakeholders and collaborator in your business decision making who can take the decision according to the business direction and can take immediate necessary actions if and when the need arises.
Data security – Most of the companies know the significance of security, but many ignore it due to the complexity it creates. Initially, the big data analytics will not be providing any kind of security, as it only keeps a small amount of the customer information for future analysis. However, in the later stage when bulk data is gathered the big data analytics secures it from all the internal as well as external risks. A secured platform is what's expected in the real-time analytics, which will improve customer loyalty and strengthen the bonding.
Big data governance strategy – The resources from where you collect data should be true-blue, so that it can be trusted by users. Big data analytics used as retail analytics should be stored with the highest security. If any organization is using the data, then limitations should be defined in terms of how much data to use and for what purpose. These data are just like valuable assets as they are customer's record that supports in understanding their behavior, taste, preferences, and budget. Hence, in the retail environment, big data helps in generating value.
Insights
Big Data Portal Development with MongoDB and Liferay
Enterprises make huge investments in Business Intelligence and analytics to better understand their clients and their business.
Data utilization – Businesses are always in love with numbers. They decide to come to the final decision based upon the numbers. But these numbers if not correctly made use of can ruin any business. When a company is planning to launch a new product, it is the retail analytics outcome that they depend upon to identify their target customers. The entrepreneur should have the ability to understand which data is necessary and how to utilize that data with the previous data sources. For example, you are selling glasses, so your target customers must be those who love eyewear such as specs or lens. Thus, your focus must be on these prospects, and not on somebody who is looking for a purse for his girlfriend. This first thing here is to know who your target customers are, or else, the result can be terrible. Remember that harnessing Big Data for great in-store personalization is also an important feature of retail analytics.
The final say
In the year 2016, the adoption of big data analytics in retail will be sky-scraping for consumer-oriented organizations. It's because the advanced analytics can generate a higher ROI for retail companies if done appropriately.
Now that you are familiar with the importance of big data analytics for retail, you can choose to build digital engagement with shoppers, double the in-store and digital sales, and optimize sales performance in omnichannel retail with the help of our data scientists.