Apple's annual developer conference/showcase has begun and on the first day the company has announced changes to its flagship products along with a few new services. The company also had some impressive figures to showcase during the presentation. The app store now has over 1.5 million apps, over 100 billion app downloads and has paid out $30 billion to developers till date.
El Capitan
Apple is coming up with a new version of its desktop OS called El Capitan (OS X 10.11) this July when it will be available for a public beta launch. Developers can however get their hands on it right away to experiment with some new features.
Craig Federighi, Apple's SVP, was on stage to explain the upgrades and focused on Spotlight, new built-in apps and windows management features. Spotlight now boasts a more natural language processing ability. This means that you can ask your Apple computer to show you all the mail from one person by typing in "I want to see all the mail from John".
The windows management features will look a bit more like that of Windows, helping users save time while resizing windows. Mac's Mail has also got some upgrades, including a swiping feature to mark mails as new or to delete them.
Apple is also bringing the Metal API to OS X. It allows for faster graphic performance and was earlier available only on iOS devices.
Apple Pay
Apple Pay is set to expand because of Apple's partnership with Square, the mobile payments and merchant services company founded by Jack Dorsey.
Square's new card reader will be able to handle both Apple Pay (including other NFC based payments) and EMV cards. The reader will be available in fall and Square will ship 250,000 of them for free after which they will cost $49 per unit. This gives Apple Pay a platform and Square gets its 2.75% cut on every transaction that goes through its reader.
Apple is expanding this service in the UK where it will be available in 250,000 locations. London residents will also be able to use it to buy tickets for London Underground. Most of the top British banks are onboard with Apple Pay.
The Apple Passbook app will now be called Wallet where you can store your loyalty and rewards cards. In this way, when you are in your favorite coffee shop, Apple Pay knows which card you need and presents you with the right option.
Kohl's, JC Penney and BJ' will offer Apple Pay compatibility with their own store credit cards. Kohl's, Walgreens and Dunkin Donuts will be offering their rewards cards on the platform as well.
CarPlay
CarPlay can now connect wirelessly to the iPhone. Now users will no longer have to connect the iOS device with a wire to the car's entertainment system. Carmakers will also be able to create CarPlay apps which can control other systems in the car. Apple is also making CarPlay available in more in-dash screen sizes and types, including HiDPI screens (retina display).
iOS 9
iOS 9 will be available as a public beta in July and will be followed by a full launch in fall. iOS 9 will work on any device that supports iOS 8, which means even iPad 2 and iPhone 4s will be able to run the OS. It also comes with a low power mode that helps the phone battery last up to three hours more.
Apple Maps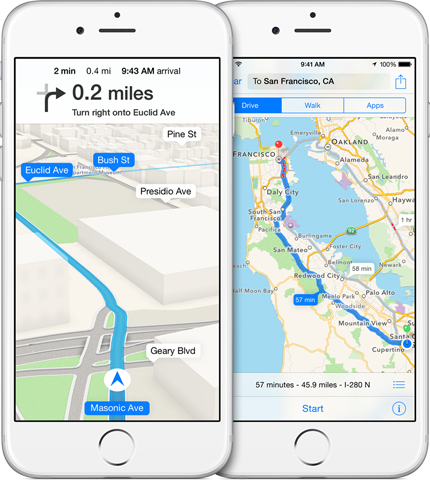 When Apple launched its own mapping application in iOS 6, it broke away from Google maps. This removed transit directions from the iPhone app and users were in fact being directed to other alternative apps for information.
Now with iOS 9, iPhone users will once again be able to use the phone's in-built app to find transit directions. The company has worked on getting the details right this time around, claims Federighi, and Apple Maps will now show the full footprint of a subway station or any other public transportation system. Users will also get step-by-step directions, walking times and transit options when they are at a particular station. These directions will roll out in limited locations in the U.S., China and London.
Apple Music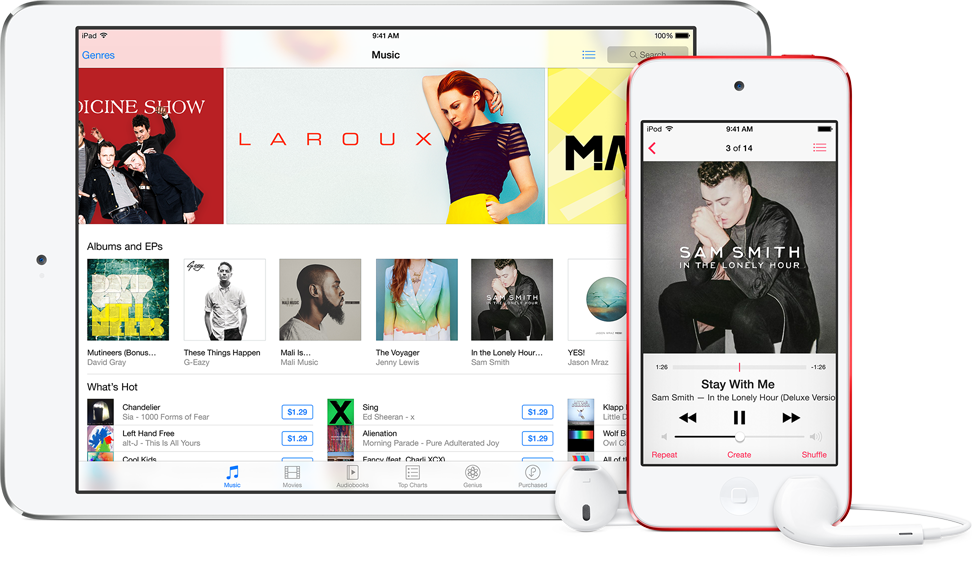 The highlight of WWDC's first day was the launch of Apple Music and its associated services. The service will be launched on June 30, but Apple clearly wants to take on Spotify and other music streaming services. Apple Music will charge $9.99 per month per user and for the family pack, which can be shared among six users, the price is $14.99 per month.
The best part – the service is going to be free for the first three months.
The company is reviving Ping (which was supposed to be a Facebook + Twitter for musicians and their fans) and in its new avatar it will be known as Connect. Users will be able to see a feed of photos, videos and music. The aim is to let fans have a better relationship with their favorite musicians.
Apple also announced the launch of Beats1, its 24/7 live worldwide radio station. Broadcast from London, Los Angeles and New York City to over 100 cities throughout the world, it will feature top of the line DJs selecting and playing music. Apple says it wants its music station to be powered by people and not algorithms.
Siri Update
Siri's update is making it similar to Google Now because of a more proactive approach of the software towards making the iPhone user's life easier. Apple claims that it wants to give users a more in-depth experience while protecting the user's privacy. The update, called Proactive in the presentation, will be able to tell a user when it's time for his flight based on his calendar events or a boarding pass that has been stored in his Passbook. If the user has a habit of checking Twitter at noon, Siri will show him the Twitter icon on the screen.
Newsstand
The Newsstand app has been renamed as News and with a better user interface it can give the user suggestions for new content based on his reading habits.
iPad Updates
Apple is trying to win over more enterprise users with its updates for the iPad. To achieve this it has introduced two key updates aimed at making it more of a productivity tool.
With iOS 9 Apple is giving iPad users the ability to use their touch-sensitive QuickType keyboard as a trackpad. The user just has to use his two fingers on the keyboard portion of the screen. The second update that enterprise users will like is the split-screen app mode which allows iPad users to run two applications side-by-side.
Developer Updates
Apple Developer Program
The company is consolidating its developer program by bundling together access to all its pre-release software tools and developer tools for iOS, OS X and watchOS under one umbrella for just $99 per year. Existing registered developers will be transitioned to the new model automatically.
Apple Watch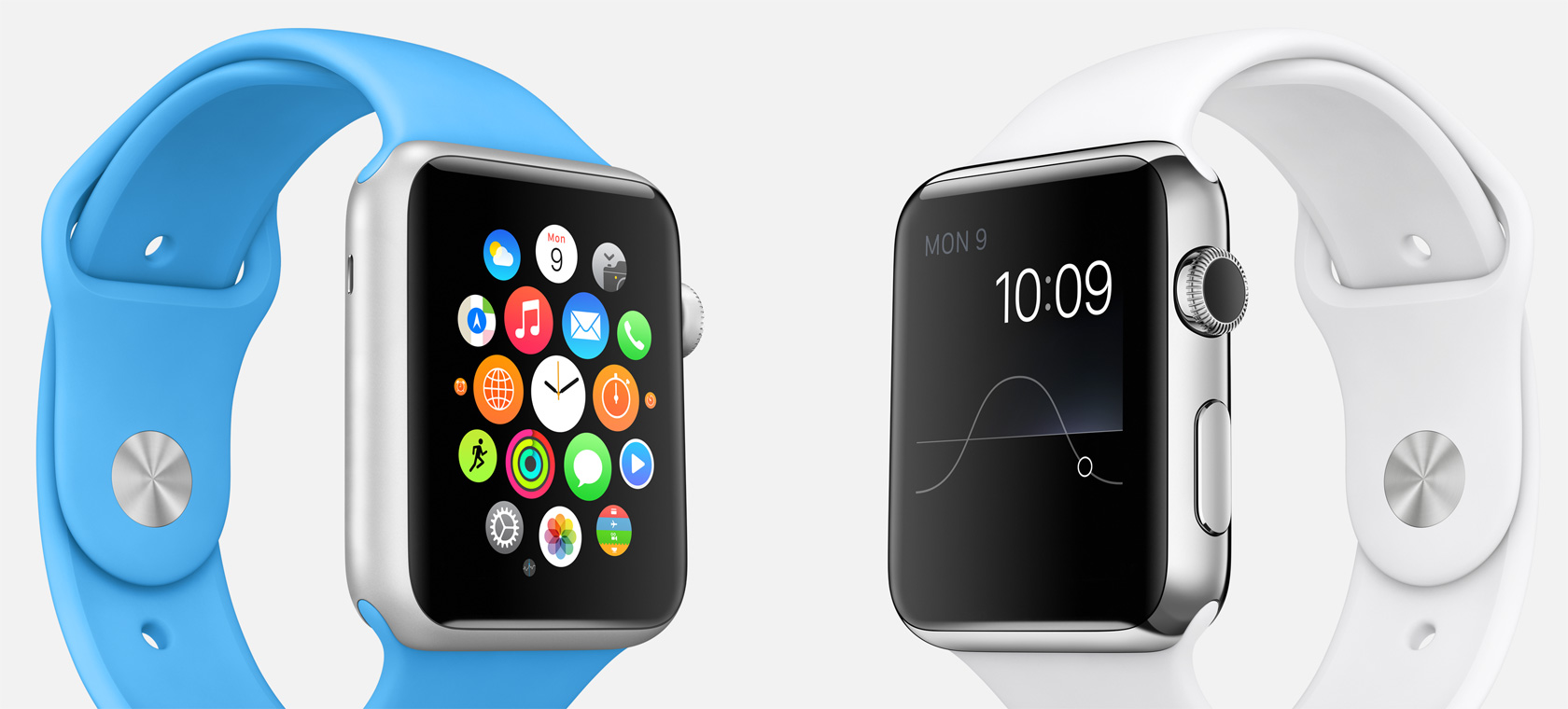 Launched less than two months ago, the Apple Watch has already got a new operating system called watchOS2. Apple has built some additional functionality in this OS including the "Time Travel" feature. This gives you an overview of all the upcoming events in addition to your current engagements. But the main highlight for the Apple Watch presentation was the fact that the new OS can now support native apps on the Apple Watch. This means much faster apps that can access the Watch's hardware and even the UI elements.
HomeKit
HomeKit is getting smarter and is now able to control new types of devices such as security systems, motion sensors, CO monitors and even window shades. HomeKit controlled devices will also be easier to control from outside the home. When watchOS becomes available this fall, Apple Watch will also be able to control HomeKit devices.
The company is open sourcing Swift, its programming language for iOS and OS, and has come up with the next version simply called Swift 2.0. Besides sharing Swift compilers and libraries, the company will also provide that same source code built for Linux developers.
HealthKit
Apple has updated HealthKit and has one important update for half of the population. To answer criticism that the Health app is not female-friendly, it has added the ability for women to track their periods using the iPhone. Reproductive rights advocates have long said that a period tracker is useful for women to let them know other health indicators such as stress, illnesses, hormonal changes and more. The HealthKit platform will now also have the ability to store UV exposure data, water intake and the user's sedentary state.
Image Source: www.apple.com