The changing role of facility management
Customers are expecting and demanding more across all sectors including manufacturing, retailers and restaurants; and this applies to corporate real estate (CRE) providers as well. The role of facility managers is becoming more critical as tenants want immediate answers in case something stops working due to breakdown. Besides, building owners expect facility managers to be collaborators and contribute to business growth. In such a scenario, a facility manager's role has gone way beyond the general service management of a company. Today, facility management is not limited to space and resource optimization, it also involves enhancing the tenant experience.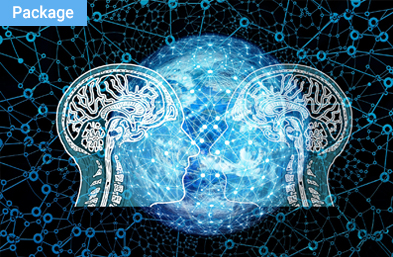 AI strategy and planning workshop
Artificial intelligence is transformational, and adopting this technology will enable companies to reshape their strategic vision so that they no longer rely on what they think is true, rather, leverage factual-based decision-making capabilities.
AI – the future of smart facility management
With the current innovation and digital transformation, buildings are becoming smarter thanks to sensors, connected assets, and AI developments. AI enables facility managers to stay relevant to changing customer expectations and unify siloed building automation systems while resolving critical issues with the effective use of existing data.
Since IoT enables us to connect the different parts of a building, facility managers can gather a massive amount of valuable data on assets, energy, and people that can be put to work. At the moment, the need of the hour is to generate actionable insights and run predictive analytics for the collected data. The insights can be used for boosting the performance of the building, improving building sustainability, optimizing space utilization, carrying out smart operations and predictive maintenance.
IoT and AI go hand in hand
While IoT enables a facility manager to connect and monitor different building systems such as security systems, automation systems, fire safety, power systems, etc. from a single place, AI facilitates the effective use of data by eliminating manual work and bringing in data-driven intelligence for smarter decision-making. Today, every building owner wants to overcome challenges like high expenditure and heavy maintenance costs; and AI-driven smart facility management solutions considerably solve these problems. For example, data can be used for predictive analytics so that a facility manager can use predictive maintenance techniques rather than reactive asset management.
Furthermore, machine learning algorithms can be integrated with an IoT-enabled system, which continuously learn about how things work in the building and optimize operations while helping facility managers to take effective decisions. AI and ML also contribute to lesser turnaround time during breakdowns and high efficiencies, which ultimately lead to a greater user experience. Besides, readily available actionable intelligence enables a facility manager to manage his time better.
How is AI impacting facility management?
On top of IoT, AI delivers additional insights to manage facilities in a much effortless as well as cost-effective way. Here are some of the benefits facility managers can realize:
Increase potential savings with connected assets
Improved occupant experience
Identifying potential risks with prediction-based anomaly detection
Find the root-cause for the defects
Reduced operating costs with predictive maintenance
Generate new revenue streams
Take smart decisions with actionable insights
Better predictability and demand forecasting
Reduced energy consumption leads to lower carbon dioxide emissions
It is never too late to adopt innovations and new ways of working. Today, IoT and AI are the basis for a new era of intelligence and building owners should make the most of the opportunities posed by AI. Let us know if you are interested in learning more about smart facility management solutions, our experts are happy to discuss further.