Apple's annual worldwide developer's conference 2016 has begun!
In its 27th year, the WWDC has 13 million registered developers and 5,000+ total attendees from 74 countries, out of which 72% are first-time attendees and 120 attendees are under 18 years of age, the youngest being a 9-year old. The event will have 110+ sessions, 150+ labs, 1,000+ Apple engineers to help attendees.
On its first day, Apple announced its new platforms and some breath-taking figures about the company. Apple App store started 8 years ago with 500 apps and today it has over 2 million apps, downloaded 130 million times.
watchOS 3 – People Love It For its Quick Glance To Information And Quick Interactions!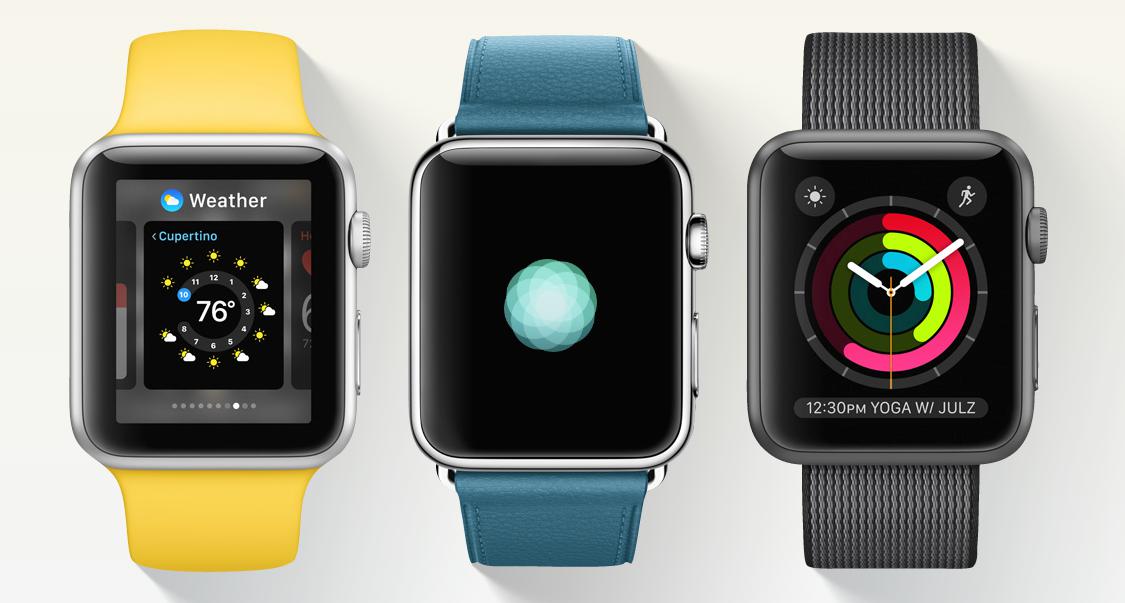 Enhanced navigation, high performance, new watch faces and activity sharing
Unlike the previous versions, Watch OS 3 doesn't take time to load. It gives users faster access to apps with updated information. All they need to do is click the side button to get access to the desired app immediately. Now, users have got a lot of options for new faces and even more options to customize them. You can choose the watch face based on the activity you are doing. It's quick and fun. Users can now share their activity rings with other users, compare and compete for motivation.
Enhanced fitness and workout
The Activity app has been optimized, taking wheelchair users into consideration. Apart from different pushing techniques for different speeds, they have also offered two wheelchair specific workouts. Apple Watch has also made your workout analysis easier than ever. Users can now take a look at distance, active calories, elapsed time, pace and heart rate at the same time without having the need to swipe. As if this wasn't sufficient, users can also highlight the most important metric, label workouts and mark segments. The new Breathe app helps users to manage stress levels and relax their bodies.
Advanced messaging
When users receive a message, the Watch comes up with the most obvious replies that you are likely to send. They can either select one to send or just scribble their own answer and the watch will convert it into text. A few more amazing things that users can do while messaging are, set off fireworks, send a message with invisible link, send a sticker, send larger emojis, sketches and what not!
Do it from the wrist
Now, users can control their home, automatically call for help through SOS, pay within apps and unlock the Mac right from the Apple Watch.
tvOS – Apple TV Just Got Even Better!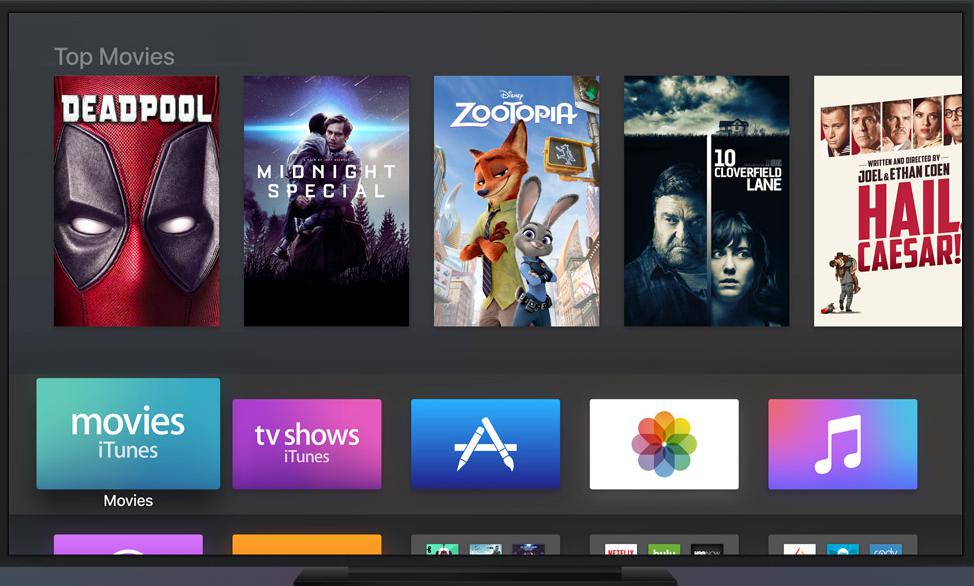 Last generation Apple TV had 80 video channels; the new one will have 1300 channels and 6000 apps including the apps for TV channels, sports, sketch and lots more.
What can you do with this new tvOS update? A lot…
The smarter Siri can now search over 650,000 movies as well as TV episodes and search YouTube too. Users have to just tell Siri what they want to watch and Siri will play it immediately.
No one likes to type in user ID and password every time they want to access any app. Well, this tvOS update brings you the single sign-on feature that lets you sign in once on Apple TV and get access to all the apps that support single sign-on.
Users can now change the appearance (look and feel) of the screen depending upon the mood. They can select the dark option if they want a theater-like feel at home.
A new feature called Memories automatically finds photos that users haven't seen for a while and then displays them in a beautiful fashion.
Apple Music has new look and feel, new features and new artists. Users can find the songs easily, listen to live radio and explore daily playlists by Apple editors.
Apple TV Remote App lets users 'ask Siri to search for topics, display the desired photo, play games or play any video' from iPhone.
HomeKit lets users do a lot of things in their house from TV; for example: switching off the lights before a horror movie or lower down room temperature.
A feature called automatic app downloads will download an app automatically on Apple TV, if a user downloads it on iPhone.
New APIs will enable developers to build even more entertaining TV apps
macOS Sierra – Your Mac Can Do A Lot More Now!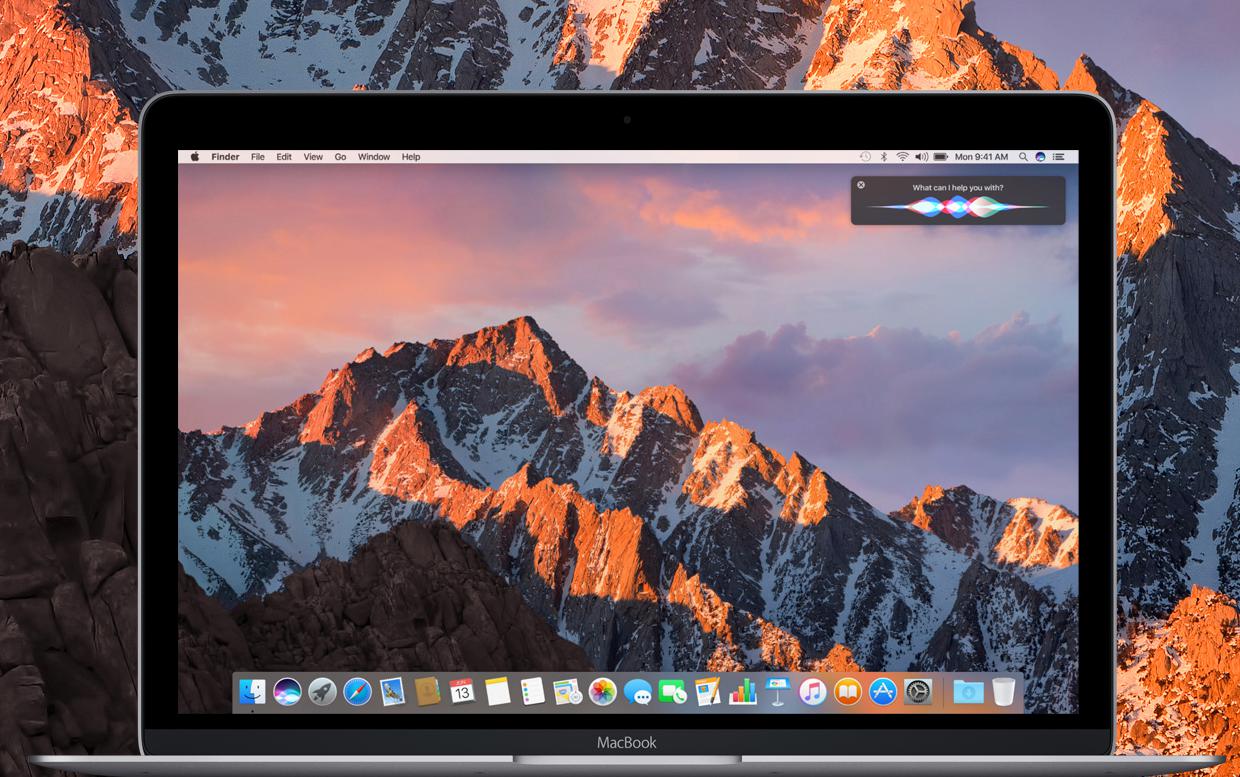 Siri is now on Mac!
Siri lets users multitask on Mac; Users can work on one thing and ask Siri to send a message to a friend at the same time. It can also help users to locate their files. Siri can search for photos, videos, information, maps, etc. on the web and drag and drop them to desktop. Memories feature of Apple TV works in Mac too.
Apple Pay – Pay easy and safe!
Online shopping just got easier and safer on the web using Apple Pay on Safari. All you need to do is click on 'Apple Pay' option on the shopping site on Mac and complete the purchase with the help of Touch ID on iPhone or by double clicking the side button on Apple watch; as easy as that!
Auto unlock with Apple Watch
Users can unlock their Mac even without typing the password, if they are wearing an Apple Watch.
Universal clipboard
It does the best thing that all of us had wished at some point of time. Users can now copy the text, images or videos from the iPhone and paste it into Mac or vice versa; just like a normal copy-paste technique!
iCloud Drive
All the files on desktop and documents folder are saved automatically on iCloud Drive and users can access them on another Mac too. So, no more thinking "Where did I save that?" Users can find it everywhere!
Optimized storage
macOS Sierra helps users automatically save the rarely used file on iCloud and make space for new files on the Mac. It also helps users find and delete the files that are no longer in use so that it automatically makes room for new files.
Tabs
Tabs work in almost every app on the Mac, same as they work in Safari. Users can now breeze over multiple-page documents in full screen and take a look over several destinations in Maps.
Picture in picture
Users can now bring a video window from Safari or iTunes to the desktop or a full screen app to continue watching a video while doing other work. The video window can be resized and placed at any corner of the desktop.
iOS – Big 10 features
1. The User Experience has been taken to the next level! Simply pick your iPhone and it wakes up, waiting with all the notifications for users. Get access to rich notifications, take a look at photos and videos and reply to messages right from the notifications.
2. Siri is now open to apps, so it works with users' favorite apps helping with messaging, ride booking, photo search, workouts, payments or VoIP calling.
3. QuickType brings Siri intelligence to the keyboard, which helps users with intelligent suggestions, current location, intelligent scheduling, contact information, calendar availability, recent address lookup and multilingual typing.
4. Users can now find photos based on the places, date, people and topics. iOS 10 comes with advanced computer vision with face recognition as well as object and scene recognition that identifies photos on the basis of people or background. It presents your past memories beautifully in the form of video, the way you would like it.
5. The newly designed Maps app can now take reservations, book a table or ride with Uber; all within Maps, without the need to switch over apps. It can also help users to search the route, find places around the corner and know the time it will take to arrive. The best thing about it is that, it can make proactive suggestions about where users are most likely to go and then suggest the fastest way to get there.
6. Music has 15 million paid subscribers and iOS 10 comes with an all new design with enhanced clarity and simplicity. Users can now go through the lyrics while listening to their favorite songs.
7. News app had 2,000 publications and 60 million monthly users. iOS 10 gives users the redesigned News app that finds stories that matters to users the most. Users can also subscribe for breaking news notifications.
8. The new Home app comes with remote access and automation features which will let users turn lights on/off, lock/unlock doors and even open/close garage doors with one touch, on the go.
9. iPhone users can get voice mail transcriptions if they miss their calls. Also, it informs users automatically if it is a 'possible spam'.
10. Messages –
Messaging app in iOS 10 comes with enhanced sharing of photos, links and videos.
Emojis are now three times bigger and there's emoji prediction as users type, so as to get easy access. If users forget to include emojis, once they type in the entire message, all they need to do is press the emoji button and it will highlight all the emoji-fiable words and users can keep pressing tab to replace words by emojis!
There are different bubble effects for text that you want to say loudly or gently.
If users want to say something personal, they can use an invisible ink. Users can just slide the finger and read the message.
A feature called Tapback lets you send a quick response so that people know what the user is thinking.
iOS 10 also lets users send handwritten messages.
It also supports digital touch to send photos, videos and even heartbeat.
Users can also apply full screen effects.
Swift Playgrounds – Learn Serious Swift In A Fun Way!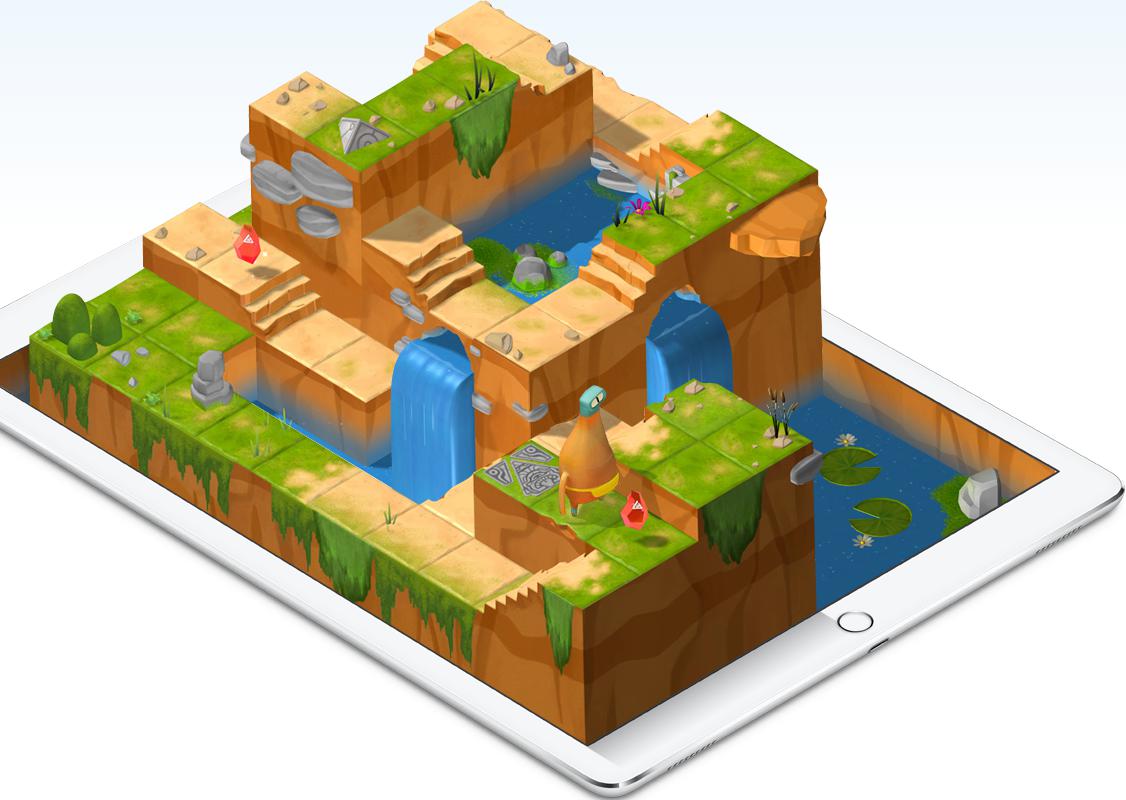 Swift is a simple, yet powerful language that has done wonders in the short span of less than 2 years. Over 100,000 apps are built using Swift, including Twitter.
Fundamentals of Swift + Advanced Concepts + Extra Challenges
Swift Playgrounds is a revolutionary new app for the iPad to learn serious Swift codes in a fun way. 'Fundamentals of Swift' helps students learn coding in an engaging way and then head towards advanced concepts. The app has also got some extra challenges to help students go deeper on a topic they have already learnt, or try their hands on something new to build new skills. Users can make the most out of multi touch capabilities and tap, drag and type in to interact with what they have created.
QuickType and Coding Keyboard
QuickType feature lets users write a line of code in a tap or two, as the Shortcut bar displays the commands on the go. A new innovative keyboard specific ally designed for coding lets users touch a key to access multiple characters and then users can drag the one they want.
Templates + Full Screen + Share
Templates give a jump start to the codes that help users make the most of multi-touch interactions, the gyroscope and the accelerometer. Later on, users can make a template of their own by adding elements like audio and graphics. Users can put their results to test just by a tap, pinch, swipe and rotate to explore creations in full screen. Users can send their code to their friends and they can add their own twists to the code. Users can also make a video of their running program on the web; open for everyone!
Conclusion
The Apple team is highly pleased to announce four platforms; watchOS, tvOS, macOS Sierra and iOS 10. Developer previews have been released and public betas for the most of them will be releases this July. Now that we are aware of the latest enhancements of all the four platforms, having seen the demo of these amazing features, we can't wait to use them!
Image Source: www.apple.com