This year's Microsoft Build conference, held from May 10-12, announced several updates regarding the MS Bot Framework. These updates have all that is needed to enable enterprises to develop dynamic bots supporting their business processes significantly.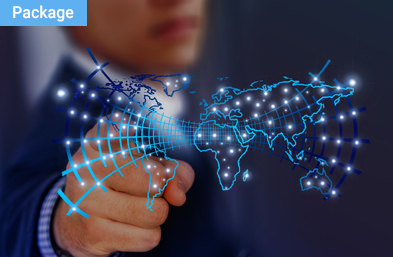 AI-AS-A-SERVICE WORKSHOP
Modern enterprises generate and store a huge amount of structured and unstructured data. This data can be deciphered and converted into valuable insights with the help of AI-powered applications.
Check out the updates of MS Bot Framework at Microsoft Build 2017
1. Augment your bot's reach and audience with Bing channel integration
Currently, three new channels are available, which will increase the exposure of your bot to the vast Microsoft audience via popular messaging apps. Now, you can develop intelligent bots by integrating the Bing channel, which enables users to discover and chat with the bot directly in the Bing search result.
2. Provide great user experience with adaptive cards
Using adaptive cards, you can give your users a consistent experience by providing amazing conversational UI design. You can create simple yet effective cards using HTML and CSS to offer a seamless user experience on messengers across various devices as well as modalities.

Insights
9 golden rules to build your enterprise bot
Bots will be a huge game changer for the current era as it is going to be the next big thing in product service and development.
3. Offer an easy checkout experience with bot payments
The online shopping cart abandonment rates are increasing across the web and developing a bot integrated with payment request API will decrease hassles during the checkout process. Online retailers can now have a payment-enabled bot developed to encourage in-app purchases and simplify the checkout process for their customers.
4. Understand the user's intent quickly and easily with LUIS
The Language Understanding Intelligent Service (LUIS) now comes with additional language features, semantic suggestions / recommendations, composite entities, intents, lists and spell checker. These language models will improve overall application productivity enabling improved speech recognition, quality, and performance.
5. Provide functionality to improve user conversation with Cortana Skills Kit
By incorporating Cortana Skills, you can build highly relevant and personalized experiences depending on the user's preferences and intent using voice assistant and speech to text features. To improve the development of bots, Microsoft has added 20+ customizable packages in LUIS that support in creating powerful language models that respond to the user requests.
6. Azure Bot Service V.Next
Azure Bot Service vNext combines various aspects of bot development such as speech support, LUIS authoring experience, language understanding, language generation, dialog, and adaptive cards. It clearly splits-up the bot's business logic and the bot's conversational logic with a rich runtime that manages conversations effectively.
7. Stay up-to-date with your bot's health using bot dashboard
Bot analytics is an extension of application insights that provides data regarding performance in terms of latency, traffic, and integrations. Also, the analytics provide conversation-level details pertaining to users, the channel data, and messages.
The final say
Now that you are aware of these innovative updates, you must build and connect intelligent bots for your enterprise and interact with your users naturally from anywhere at any time via your website, mobile app, Cortana, Bing, Skype for Business and more. We have a team of bot developers who have vast experience of working on the Microsoft Bot Framework to build powerful chatbots that help you stay ahead of your competitors.