Customer analytics is one of the most well-known applications of data science. The methodology can be used for the following purposes:
Customer segmentation & profiling
Customer lifetime value
Customer retention, loyalty & churn
Cross selling & upselling
Market basket analysis
Recommendation engine
Sentiment analysis
Here are six use cases on how customer analytics can be used to solve industry-specific problems.
Use case 1 – Investigating the supply chain relationship between customer purchase histories and predicting product demand in the restaurant industry
For a company that supplies restaurants and fast food chains with ingredients and other related hospitality industry materials, customer analytics can help the company –
Unlock customer lifetime value
Impact of product quality on sales
Upsell and cross-sell opportunities
Predict the effect of special offers and how they attract new customers
To carry out this type of analysis the company has to provide data such as products purchased by every customer, the ingredients of those products, quality issues and even customer survey results.
Use case 2 – Evaluating the impact of user-generated reviews on the sales of eCommerce websites
Reviews and ratings play an important role in the success of eCommerce websites and being able to analyze this data is important to gain and even retain market share today. To implement customer analytics for such a company you need website visits, page views of all the products listed, reviews written and read along with the complete sales data including time, date and price paid. This will help eCommerce websites answer questions such as –
Which product offerings are more popular based on time and region (of the site visitor)?
Are customers affected in their purchase decisions based on the number of reviews or the language of the reviews?
Do negative or positive reviews of one product affect the sales of another product by the same manufacturer, and if so, to what extent?
Which reviews should be placed prominently on the site to maximize user conversion?
Use case 3 – Analyzing the skill levels of video game players in order to better match them with other players
Video game companies that run massively multiplayer online role-playing games (MMORPGs) are well-placed to take advantage of data science in order to create better algorithms that match players based on their skill levels.
The datasets used for this purpose should include game usage and historic behavioral data for every player. This will help the data scientists write algorithms that will increase user engagement and lead to more satisfied customers.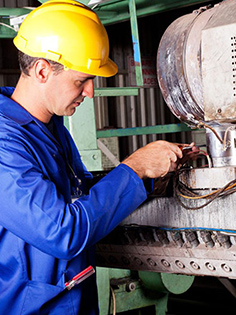 Predictive Maintenance in Manufacturing
Webinar agenda
What is Predictive Maintenance
Understanding of concept
Benefits of Predictive Maintenance in manufacturing
How to reduce costs with Predictive Intelligence
Detailed insights on analytics
Internet of Things platforms
How IoT data is analyzed
Use case 4 – Tracking the major events in the life of your customers to offer them deals that really matter
Financial institutions, banks and even big-box stores can take advantage of customer analytics to track the major life changes of a particular customer in order to give him personalized offers. For example, the purchase patterns of a consumer who has just gotten married will defer from his previous spending habits. Other major life events include having a baby, moving into a new house and children starting school. The major changes can also include divorce, relocation and job loss.
Use case 5 – Forecasting the customer churn among subscribers of media organizations
Many media organizations today give out trial subscriptions to lure in new subscribers, but these new subscribers end-up using the trial period and then opt-out of the package.
Customer analytics can play an important role for media companies that want to identify which subscribers are most likely to cancel their subscriptions or not renew them. TV channels, radio stations, online newspapers and magazines can all benefit from identifying this type of customer churn. In order to do this, companies need to gather information such as product usage, marketing campaigns directed towards their customers, and customer service interactions.
Use case 6 – Predicting consumer response to product search results for travel websites
In the highly competitive online travel industry, offering the most relevant results in an engaging and attractive layout is important to gain customers. This means that such websites need to know if a particular layout is ideal for its customers. Measuring the conversion rates of website visitors using data science can help in this regard.
Web traffic data that needs to be analyzed for this includes tracking how the users arrived at the site, which promotional pages they have visited, which hotels were displayed in the search results, which ones were clicked on and which ones were booked along with search query details such as dates, locations and number of travelers.
There are many other ways that data science can help companies carry out detailed customer analytics. To get a detailed use case specific to your company, talk to our data scientists.