Today's manufacturers are blessed with a variety of technological solutions that help to improve operating productivity and generate unparalleled capabilities for business. Unfortunately, many manufacturers do not use these solutions to their full extent, mostly due to the lack of relevant knowledge, rigid organization structure, unsuitable development processes, or security concerns. As a result, manufacturers miss out on the most profitable business opportunities. In this blog post, we will be looking deep into the nitty-gritty of building a roadmap for digital transformation in the manufacturing industry.
Build a digital strategy to identify and prepare priorities
Recognize the needs and preferences of customers to identify goals
Create a digital culture and improve the skills of onboarding staff
Or, simply continue and learn by doing experiments
If your organization is struggling to find solutions for similar situations, this digital transformation roadmap can be your guide. It introduces a staged approach and helps you set priorities to distinguish between the crucial aspects of focus.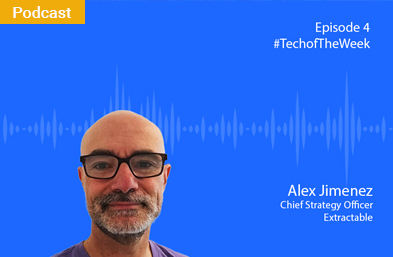 How is the banking industry coping with the digital transformation wave?
What sort of advantages can the banking industry look towards with digital transformation? It's our pleasure to have a conversation with Alex Jimenez on the impact of digital transformation of the banking industry.
Here's how your digital transformation roadmap should look like
Visualizing your roadmap and understanding the direction in which your organization is moving will help you define the next steps towards achieving a digital transformation. Most certainly, you should be aware of what steps to take to produce immediate profit and where and when to invest your time and resources.
1. Understand the magnitude and define strategic value
Defining the values will require the core involvement of C-level executives to head in the right direction of management commitment, make significant investments and set clear ambitious goals. This will help to set specific goals for increasing value stream including cost savings, revenues, improved performance of agent and employee satisfaction. In addition, new processes and skills required to build greater customer satisfaction should also be analyzed.
2. Organize to promote new agile ways of working
How a firm organizes itself is essential to success. It is recommended that a digital unit be set up internally to encourage innovative ways of operating for digital performance such as agile product creation, testing and learning approaches that drive innovation while maintaining consumer-centricity as well as creating cross-functional teams that pool different skill sets.
3. Address key organizational capabilities and skills
Moving into the new era of innovation and competition, manufacturers will need to address the key capabilities and skills that are necessary for transformation. While optimization remains important, it's not likely to be the only deciding factor of success. Instead, gearing up on utilizing digital capabilities and skills to remodel your value propositions and processes is part of the transformation. Technology such as cloud computing, e-commerce platforms, predictive analytics, connected devices, data analytics and more have become the need of the hour.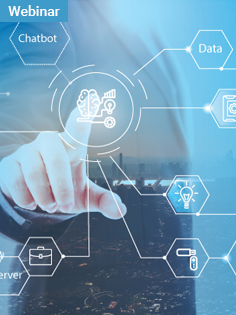 Digital transformation is all about delivering better CX and increased ROI
Webinar agenda
Overview of digital transformation
Adopting the digital edge in redefining CX
Major challenges on the road to digital transformations
Developing digital transformation strategies
4. Aligning end-to-end operational demands
Digital transformation demands an end-to-end operational alignment that will map to the customer journey. Top-down decision making will now have to collaborate with data-driven insights. Manufacturers will have to realign their organizational structure with new capabilities and build upon key competencies. From product design, marketing strategy, technology solutions to supply chain operations, new capabilities should be integrated. 
5. Designing a centralized and powerful operating platform
Operating platform groups are at the center of transformation that drives alignment and collaboration between departments. A good precise composition and reporting structure of the operating platform group varies from organization to organization but typically reports into the Centralized system.
The new centralized structure should help you determine the following:
1. Digital strategy and product roadmap: End-to-end digital strategy and product portfolio
2. Data analytics: Drives real-time analytics capabilities and upgrades underlying architecture
3. Platform technologies: Develops new platform and customer-facing applications to enable the organization to compete as a fully digital business
4. Innovation and new ventures: Catalyst and challenger to current business incubating new business models, products/services and platforms
5. Ecosystem development: Organizes ecosystem with partners, vendors, suppliers and customers for innovation, product/services and talent acquisition via digital technology and platform integration.
6. Drive the new digital culture change
Unevolved organizational cultures are barriers for transformation. An organization environment that is not ready for a new pace of change, new strategies, innovations, processes and talent cannot thrive. Manufacturers should turn their attention to – agile processes and cross-functional collaboration, development of internal culture and succession plans that meet with transformation strategies.
7.Activating the commitment and engagement
Around now, a handful of initiatives have begun to capture value. Hence, it becomes increasingly necessary for board members' participation. Commitment and engagement are essential to governance with a long-term view of the future of business models and succession planning.
Talent management, vision and strategy, CEO succession planning, organization and culture, capital allocation and risk management are some of the top aspects that will demand commitment and engagement.
Benefits of digital transformation in manufacturing
Digital transformation, as we discussed, addresses several aspects of the organization from the business model, finance, culture, marketing strategy, operating model as well as technology and talent. It is crucial to aim towards creating an integrated digital enterprise that is capable of developing new ways to operate, improve and expand their business more effectively.
Digital transformation can help manufacturers to improve your competitiveness in the digital world by –
Utilizing the data use in operations, so manufacturers can utilize data more efficiently by feeding it to B2B e-commerce, ERP, CRM, finance, warehouse systems and more.
Improving business processes with real-time insights that can help to track, address and even predict scenarios to improve machinery assets.
Creating better opportunities and higher productivity by optimizing smart factory capabilities in your ERP to boost your business efficiency as well as supply chain operations.
Leveraging smart capabilities such as remote control, troubleshooting, proactive maintenance with data at fingertips, manufacturers can not only avoid disruptions but also reduce the risks of unforeseen circumstances.
Getting closer to their customers by launching a B2B e-commerce platform with separate portals for regions, brands or clients.
Making use of sales data that reliably forecast consumer demand and set their production accordingly.
A closing thought
How do you see your manufacturing operations? What do you want your organization to accomplish in the near future? These two very simple questions are important to be answered as an initial step in the development of your digital transformation plan. Your digital transformation journey need not be painful, simply get in touch with our experts and begin leveraging our digital transformation services.