Businesses have shifted to new online paradigm from the traditional style and they are receiving data continuously from their websites and social channels. This data has become huge for enterprises and is now known as big data. That's why web analytics and social analytics have become important to refine huge data into useful insights to drive results.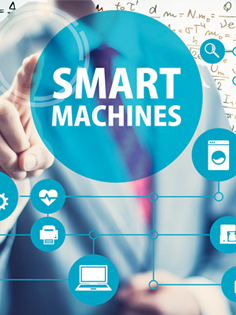 How AI and Data Science solve the biggest business challenges of today
Webinar agenda
An Overview on Data Science and Artificial Intelligence
Why every business needs Data Science and AI
Business cases for varied industries
Demo
Roadmap for implementation
Questions
Unleashing the power of data
Data is the raw facts and statistics and now enterprise-grade businesses need to turn this data into information. The difference between data and information can be clearly defined as the information is accurate, timely, specific, organized, and presented within a context. The key importance of information is that it allows businesses to make informed decisions by interpreting data. As far as the businesses are concerned, customer data is useful in determining customer engagement for better results. Ultimately, the actionable information from big data results in an increase in understanding and avoids uncertainty. That's how you are able to predict your business scopes and outcomes.
Get data-driven insights and improve business outcomes
There are two ways to inspect data- internal source and external source and here we can divide this in the form of web analytics and social analytics.
As every enterprise has got an online presence and this has become the main channel to promote and run their business there are so many free analytics tools that small scale businesses can utilize but these alone cannot suffice the need for the big ones. There are additional requirements that big businesses need to analyze their processes and marketing efforts. The enterprise-grade analytics tools come with more features and tools/platforms integration.
Why enterprises need web analytics? Following are the reasons why you need an enterprise-grade web analytics capability:
To analyze huge traffic on your website
To match your web analytics data with other data sources in the cloud
To access fresh data on daily routine basis for marketing purpose
To make your campaigns more effective
To drive actionable insights from the data
To get the competitive advantage
Finally, we can say that the value of web analytics is undeniable. Thus, enterprises need to choose reliable enterprise web analytics service that can harness the hidden potential out for business profits. Yet there is another analytical requirement-social analytics, which is fast emerging with the latest tech trends.
Social analytics for enterprises
The convergence of social software platforms and big data analytics are exploring new levels of driving business performance by analyzing customer's behavior closely based on their emotional and sentiments analysis. By examining social media interactions among customers and within their groups to address their needs, desires, and opinions businesses can better understand and address their customers.
By 2016, 50% of large organizations will have internal Facebook-like social networks, 30% of which will be considered as essential as email and telephones are today. -Gartner
Why enterprises need social media analytics? Following are the top reasons why enterprises need social media analytics:
To reach, interact, and engage with customers and potential prospects
To measure the numbers of mentions with positive or negative sentiment
To measure social media referral traffic
To keep track who's saying what and when
To generate good leads for the business
To keep up with the trends
There are many social software tools available for the enterprises needs such as Salesforce Chatter and Microsoft SharePoint among a few others. But one must consult a reputed digital agency before opting for any such tools while keeping your specific business requirements in mind. You may require some custom features to analyze the social interactions of your customers. It is a must because everything that you produce , marketing campaigns, and offers you want to target is for the customers only. So it is better to know your customers before you target them, otherwise it will be a waste of everything.
Are you ready to take your social marketing to the next level?
The anatomy of analytics into modern enterprise processes
Data science is the new yet emerging term, which has been adopted by most of the enterprise-grade businesses to leverage data advantages. With the help of latest tools and technology data scientists can devise a strategy for your business. If you want to leverage the advantages of web analytics and social analytics for the growth of your enterprise you need to hire a team of data scientists.
Let's give your customers what they want and deliver when they need it. That's how you can create a valuable enterprise.