Every organization from any industry wants its sales team to be successful, that is – make higher sales conversions. In today's cutthroat selling environment, a lot of enterprise sales companies, whether small, medium or large are equipping their sales teams with an enterprise mobile application, which can greatly help in curtailing the sales cycle, improving sales force management and driving closure of more deals.
A few common challenges that the majority of sales reps experience are
To stay productive when away from the workplace
To bring new opportunities continuously
To stay sales focussed and well prepared at any point
To close more sales deals in less time
To increase team collaboration
To deal with marketing analytics and reports
To stay on track and keep their management updated
The mobile app for field sales rep is a new shift, supporting the sales force in achieving better results by increasing the standards of mobility, connectivity and presentation. This tool also alleviates customer pain points by offering them friction-free experience throughout the entire sales funnel. Besides, busy as well as smart prospects usually pay heed to reps who offer them innovative ideas, timely insights, or an exclusive buying experience which indicates making use of cutting-edge mobile sales apps is likely to convince clients across all industries.
Insights
Enterprise Mobility and Digital Transformation in B2B World
The increased reliance on wireless technology has opened new dimensions for the B2B world. Mobility has changed the way B2B brands interact and reach out to their client base
The traditional sales rep approach:
Time consuming

Inefficient

Skeptical

Unproductive

Unprofessional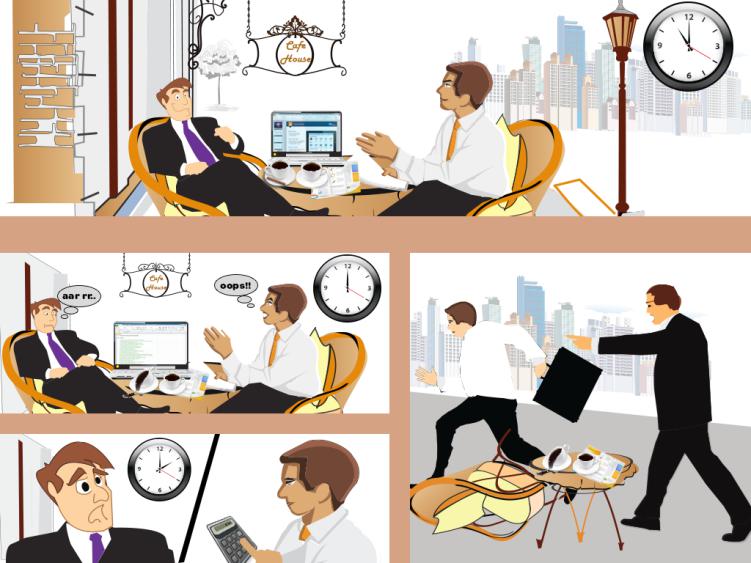 The modern sales rep approach:
Rapid

Impressive

Productive

Professional

Self-confident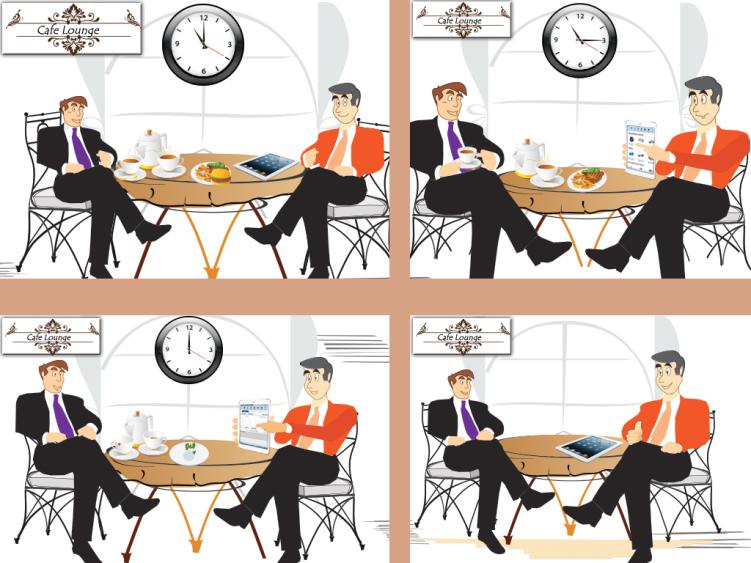 5 ways a mobile sales application can accelerate your business performance
Digital product catalog for handling information
Most of the sales content remains unused as the sales rep never finds it to make use of it at the right time. While approaching a customer product information, presentations and sales content are very useful in pitching the customer assertively and clarifying their questions if any. Mobile-enabled and tablet aided sales app functions as a digital replacement of catalog hard copies. No need of flipping pages as clicks and swipes would make extractions of a large pool of information intuitive and easy. A cloud-connected sales app means the sales rep gets updated information no matter where he is because the data gets automatically synchronized when data connectivity is available.
Simplifies data entry work & increases focus on daily sales activities
No doubt the core responsibility of the sales rep is to talk with customers, convince them and close the deal. A few administrative tasks are also important to be performed to have all the details pertaining to the sales conversion. If this data entry task gets eliminated the sales team can be more productive in cracking the sales deal. This is where the adoption of advanced mobile sales application facilitates the sales department – in improving the accuracy of data and in saving a lot of time.
Helps in producing predictable revenue
The mobile sales apps are beneficial for carrying out predictable revenue analysis, which usually big businesses follow as a part of their strategy. With mobile sales applications integrated with your existing CRM or website, you can automate the components of your sales process such as lead generation, lead qualification, sales outreach management and sales analytics which supports in producing predictable revenue streams for your business.
Effective order processing
Processing of orders cannot be set in stone. It means in order processing flexibility is one of the most important aspects, so that your business keeps progressing without hiccups. The sales rep should be able to view product description properly, avail quotes easily and place orders in a few clicks. Whether the order is partial, wherein the sales rep has to ship a part of the order and generate invoices to receive the payment of it. Or the order needs editing, the sales rep should be able to add, remove, adjust the amount and cost at any point of time and send the invoice under the same invoice ID. Besides, the representative can also capture error-free information using the drop-down option. Thus, a mobile sales app has all these capabilities to offer convenience and fetch 100% customer satisfaction.
Improves Business Marketing and Branding
Brand identity plays a significant role in making a business successful and mobile sales apps have transformed the way businesses use to work. This app offers a plethora of advantages such as a galore of layouts and themes, direct marketing channels, refined means to market company offerings, increases your product/ service visibility, and helps sales reps connect with potential clients on the fly.
The final say
Nowadays, the sales troop is always busy as a beaver to make more and more sales. Hence, having access to the information when needed, demonstrating products on the go, getting real-time updates, placing orders effortlessly and being able to edit records as soon as something takes place are crucial aspects to keep up with the competition.
If you are looking to develop a customized mobile sales app to support your sales reps, get in touch with us.