Rapid transit or metro rail systems are electric railways that run on a special right-of-way, built separately in tunnels or on elevated railways. These are highly spread networks that have become an important mode of commute for the population living in urban areas. The construction of rapid transit is a highly complex and crucial process wherein training of workers and assembly of parts and services plays a very important role in the smooth functioning of these systems.
Augmented reality (AR) provides computer-generated information and presents it in real-time by combining it with our physical environment. Augmented reality development services are ideal for companies that undertake large-scale construction projects. The use of AR in metro rail operations is taking over processes like training, simulation, product assembly and disassembly, performance measurement, etc. This drives better efficiency, accuracy and overall productivity of manufacturing teams.

Pricing calculation errors related to multiple pricing models, managing discounts, etc.
Unreliable and unrealistic traditional processes lead to weeks of back-and-forth.
Lack of collaboration between the client and the production or engineering department.
Other challenges include a longer quote-to-order cycle, eroding profit margins and error-prone orders.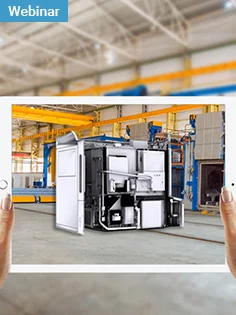 Streamline sales process with Augmented Reality (AR) product visualization
Webinar agenda
Why manufacturers should realize the importance of Augmented CPQ
Common challenges faced by manufacturers to close deals faster
Ways to streamline sales process using Augmented CPQ
An AR-based application for metro rail construction provides numerous benefits. Let's take a look at some of them:
Access to procedures
An augmented reality application designed for metro rail construction and assembly helps workers to identify proper tools and parts that they would require for a particular job. It provides step-by-step verbal and visual instructions, shows alerts and rectifies mistakes in real-time. The use of augmented reality helps to make the training visual, auditory and kinesthetic. It also helps workers to navigate in the factory or the construction site more efficiently.
Besides, a smart glass helps users to access tutorial videos before accessing the machine. It helps the operators with on-the-spot access to hands-free training material in a visually engaging manner. Also, it leads to fewer errors, enhanced efficiency and a smooth manufacturing process across the unit.
Smart glasses enable faster exchange of information between new and experienced technicians via augmented information and remote assistance. It also incurs lesser costs as compared to conventional methods of training.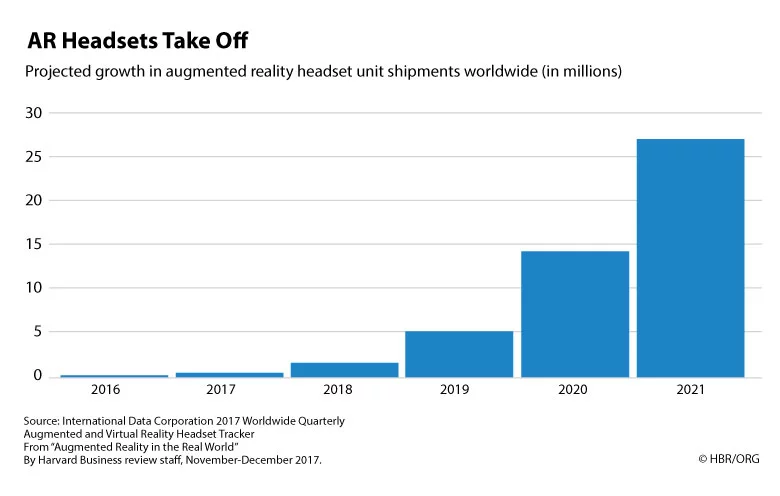 3D Model identification (using QR code)
An AR app in metro rail operations can provide users with the ability to scan QR codes and identify various architectural 3D models, perform a pre-defined set of procedures or connect with a remote expert for assistance. These uses are endless and can be customized as per your requirements. These apps also facilitate metro rail operators with great interactive experience and address challenges faced in performing operational tasks. The application comes with a web-based admin panel that allows an admin to manage various 3D models and define procedures accordingly.
Remote assistance and collaboration
The use of a smart glass facilitates on-the-job learning without affecting customer service and empowers skilled experts to cover more ground. It helps a new technician to improve first-time fix rates. When a technician wearing a smart glass faces a hurdle in solving a problem, a centrally located expert can help them through the task in real-time. An off-site expert can exactly see what the on-site technician sees through the smart glass. The remote expert can use voice and AR overlays to direct on-site technicians which gives them an immersive view of instructions. This AR-enabled process helps experts with remote inspection and reduces travel expenses.
Enhancing training and worker performance
New workers need to be trained on complex equipment and high-risk environments. Metro rail project training with smart glasses gives more effective learning results. A smart glass application records the time that a technician takes to complete a task. It also helps administrators to supervise and monitor worker efficiency. This way supervisor can ensure high-quality work and lesser errors in the process.
Safety
The safety of workers is the topmost concern for every business. AR devices play an important role in ensuring the same. This is because by using AR in the manufacturing processes, organizations can monitor the factory floor in real-time. This, in turn, helps in preventing mishaps.

Product development and design
AR imaging is used to map out metro rail dimensions before prototypes are developed. AR headsets help to visualize life-size computer-aided design (CAD) models of rapid transit and help designers to interact and test design changes without going through excessive and costly prototyping. This further allows the product development team to:
Eliminate the need to scale models
Reduce the cost of production
Improve the efficiency and pace of design process
The final say
AR technology is evolving and its adoption is increasing significantly. Early adopters can reap the benefits of drastically enhanced productivity and stay ahead of the competition. The use of augmented reality in metro rail operations is helping metro rail construction companies in running their operations smoothly. Very soon we will witness the days when AR will become a vital tool, holding the capability to change the future of various industries. To understand how you can improve the safety, productivity and efficiency of your workforce by developing an AR app, get in touch with our experts.