Apple had its first big event for 2016 on 21st March 2016. It was less exciting than what everyone was expecting from Apple, but they came up with a number of new products for their consumers.
In this post, we are going to wrap up the most important announcements from Monday's Apple event, so you guys can have a closer look at the new upcoming Apple products at one place.
iPhone SE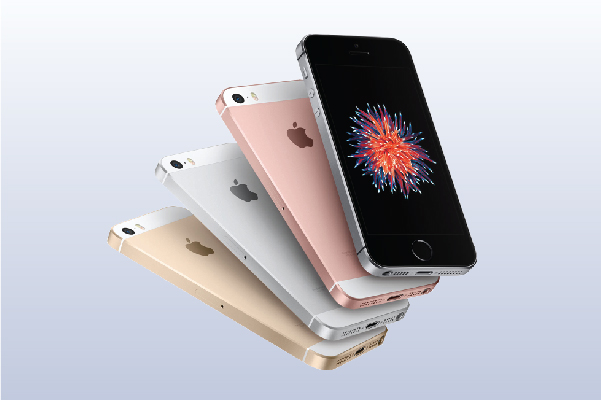 The biggest announcement of the event was the 4-inch iPhone SE along with updated internals.
No doubt, it looks like the iPhone 5S, which was Apple's last 4-inch iPhone released in 2014.
However, this new phone will have the same processor and graphics performance as the iPhone 6S. Apple's A9 chip will be there in this smaller iPhone to double the speed of the phone. It will also have the hands-free voice assistant called, Siri, and a 12MP camera, which will be able to shoot 4K videos. NFC chip is also included so the phone can work with Apple Pay.
This smaller iPhone will attract fans of pocketable devices as it is low-cost. The new iPhone will cost $399 for a 16GB model and $499 for a 64GB version and pre-orders will begin on March 24. According to statistics, Apple sold 30 million phones that were 4-inches and smaller. Apple hopes that this new iPhone will increase their sales.
iPad Pro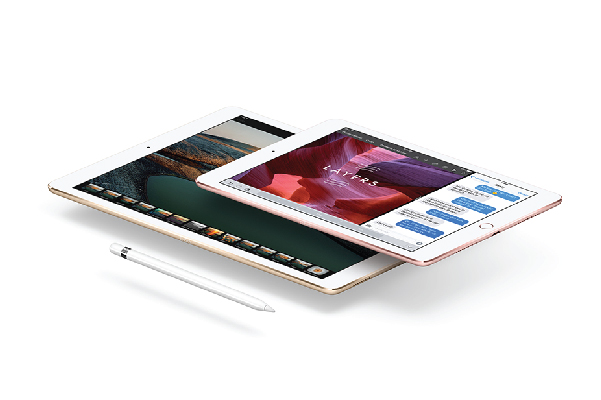 Apple's another big product that is getting smaller is iPad Pro. The new 9.7-inch version will have many of the same powerful features as its larger version of 12.9-inch Pro model. The same A9X chip will be there and the screen will be least reflective but brighter. It has more color saturation, for all those who are using it as a main work device. It will have a True Tone display that can measure the color temperature of ambient light with new light sensors and adjusts the screen accordingly. The new iPad Pro will have a 12‑megapixel iSight camera with an ability to capture 4K video and slow motion videos at 240 fps, which is great for those who love to take photos on the tablet. This new smaller tablet will cost $599 for the 32 GB Wi-Fi version and $749 for the 129 GB model. For the first time, Apple is offering a new larger 256 GB option that starts at $899. Color options are also available with silver, gold, space gray, and rose gold.
Apple Watch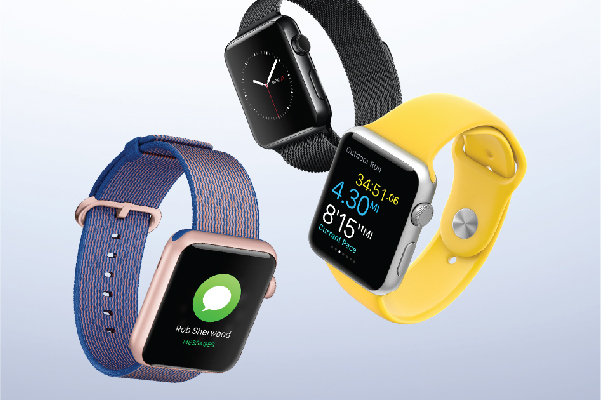 Apple finds that there is a clear demand for smaller and cheaper iOS devices. To meet this demand and encourage people to try out their Apple Watch, they dropped the price for the watch that starts at $299 and made it more colorful with all new woven nylon bands, a space black Milanese Loop, and additional sport and leather bands in a plenty of colors.
Apple TV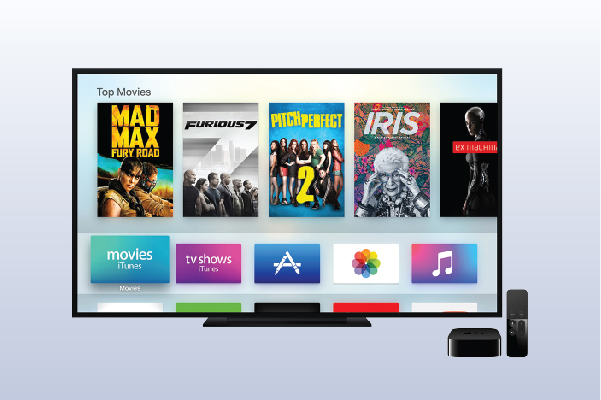 Apple TV users can now download the latest version of Apple's TV software, tvOS 9.2. Users can now ask Siri to search for a specific movie or enter the password with just their voice. You can now get rid of slow hunt-and-peck method as the new Apple TV remote bypasses those confusing remote buttons with a simple swipe of your thumb. Users can simply use their thumb to swipe, scroll, select and easily navigate around your screen. Apple is borrowing an element of desktop computing with a new feature like folders that will allow users to organize apps in the Home screen, for example, they can create groups for sports, news or entertainment. The new tvOS 9.2 is free and users can also access iCloud Photo Library, including live photos on the big screen. With this update they are trying to do lot more things.
iOS 9.3

Apple brings iOS 9.3 with new features to the current version of Apple's mobile operating system for iPhone and iPad. Well, this is a major update for all Apple users. iOS 9.3 is compatible with the iPhone 4S or later, iPad 2 or later, iPad mini or later, iPad Pro and 5th generation iPod touch or later. It includes a new Night Shift mode, Touch ID security for notes, greater personalization for News, app discovery in Health, Apple Music and Nearby for CarPlay, and a new education experience for iOS. iOS 9.3 is now available for update. We would only expect minor bug fixes over the next few months.
Xcode 7.3 with iOS 9.3 and watchOS 2.2 SDKs
Another announcement is the release of its Xcode integrated development environment (IDE) for building apps that work on Apple devices. The new 7.3 release features software development kits for the new operating systems includes iOS 7.3 for iPhones and iPads, watchOS 2.2 for the Apple Watch, and tvOS 9.2 for the Apple TV. The new version of Xcode has a many new features that are related to Apple's Swift programming language. Developers can now download Xcode from the Mac App Store. Hope this announcement will be helpful to developers.
Liam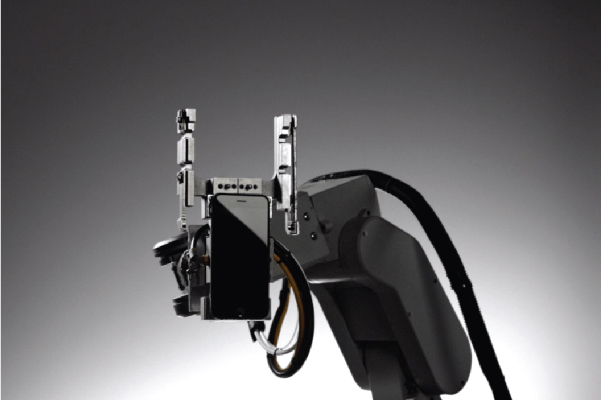 Apple introduced its new recycling robot Liam at the beginning of the event, and it's quite amazing. Liam is a robot that can deconstruct the iPhone. It can remove and separate the parts so that materials inside those parts can be recycled and reused. The robot starts its work by picking up the old iPhone and scans it to identify the make and model. Once it completes the scan, the system knows every single component inside the iPhone- all screws, all piece of metal, plastic or glass and every circuit. Then, it uses an array of suction cups and specialized attachments, and begins to methodically break down the iPhone and separate each element from the phone.
The parts are then recycled and used into new products. By doing this Apple is trying to control the waste. With this new robot, Apple encourages its users to recycle their iOS devices and try to reduce its carbon footprint. As the development continues, in future Liam might take more duties and get trained with new abilities. For that we have to wait till the next announcement for Liam.
Wrapping up
Now that Apple has expanded its iPhone line and introduced smaller sized products at low-cost in the event. It clearly shows that Apple is trying to attract people who love the brand and looking for cheaper devices by offering a 4-incher iPhone and 9.7-inch iPad Pro at economical prices. So this could be the game changer for their sales. Apple precisely took advantage of Monday's event to mention some tremendous numbers like more than 1 billion Apple devices are in use around the world. Let's see what happens in the upcoming weeks. Till then we can just keep eye on upcoming Apple products.