[Chicago, IL] – [December 12, 2016] – Softweb Solutions, one of the leading tech companies in Chicago, is now a customer solution integrator for Autodesk's IoT cloud service; Fusion Connect.
Fusion Connect allows easy connection, analysis and management of remote products. It predicts when products might fail, creates new service revenues, optimizes field supply chain and generates real-world product performance data to improve future designs. Together, Autodesk and Softweb Solutions are working to create IoT solutions to address the increasing volume of data and other challenges that businesses are facing today. The partnership will combine Autodesk's IoT cloud service, Fusion Connect and Softweb Solution's implementation services.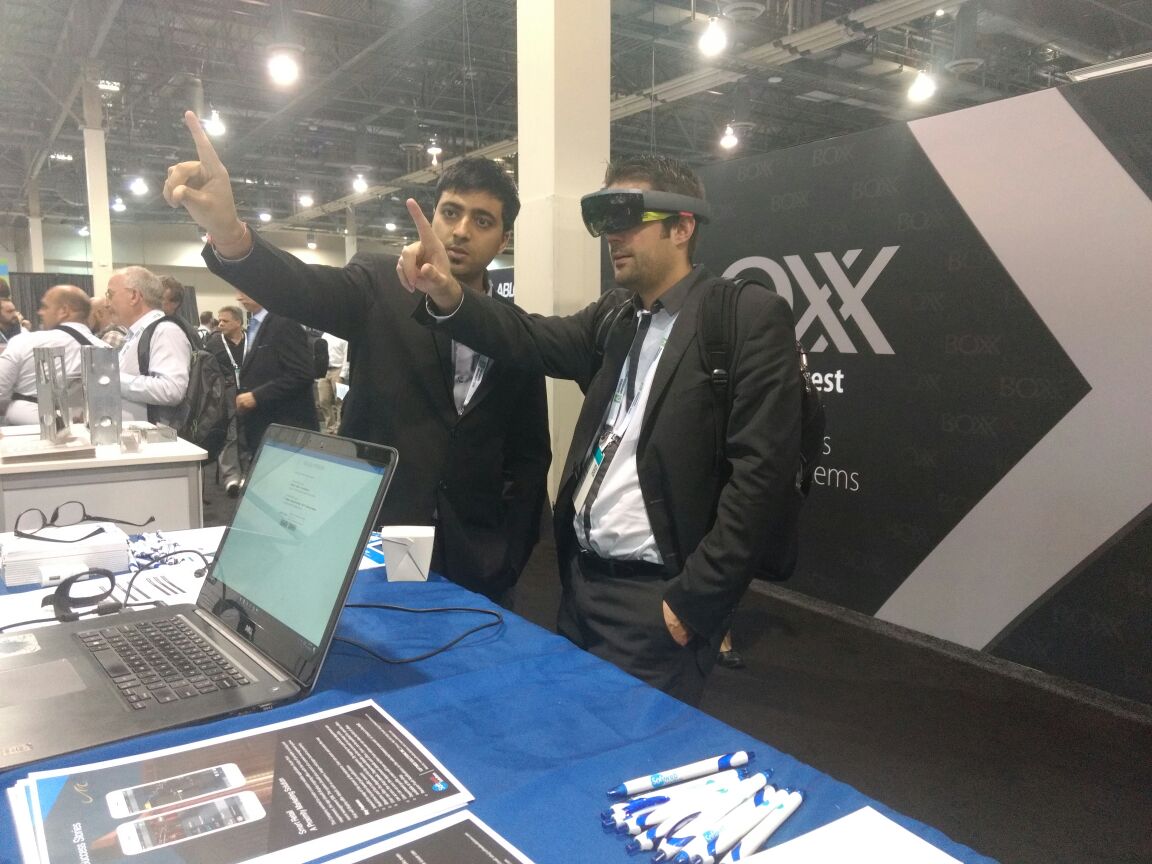 Softweb Solutions' Vibhu Bhutani at AU 2016
Softweb Solutions was an integral part of AU 2016, an Autodesk conference in Las Vegas for those who build, design, make and create anything. Our booth helped a lot of people to meet and discuss business opportunities.
We had a 60-minute panel discussion on getting on the fast track to IoT. The panel consisted of Lona Dallessandro – Business Development Lead, IoT Products, Autodesk, Inc who talked about Fusion Connect, Vibhu Bhutani – Chief Strategist, Softweb Solutions Inc. who talked about the integration part and Patrick Hughes – Sr. Consultant- IOT, Verizon who talked about connectivity. Together, they answered the audience's questions. The aim was to educate people regarding the layers of connectivity and components that make up a complete connected solution and provide the information that people need to build a solution.
About Softweb Solutions
Softweb Solutions Inc. is a tech consulting and development company with offices in Chicago and Dallas. We work with organizations across the world to implement the best-of-breed solutions and processes to help them meet their business challenges. Over a decade of experience with the world's leading companies has given us the expertise to offer Internet of Things solutions, data services, build artificial intelligence based applications and digital experiences.
For more information, please visit us at:
https://www.softwebsolutions.com/about-softweb-solutions.html
https://www.softwebmobility.com/
Subscribe to latest updates by Email
Receive occasional updates on our evolving perspectives on digital strategy, brand, marketing, and user experience: