Moving your IT infrastructure to the cloud has become a business necessity for many organizations. However, the plethora of cloud providers and complex cloud migration challenges can be intimidating to organizations stuck with legacy applications and an on-premises setup for their enterprise systems. In this blog post, we will describe the 10-steps that you must undertake for a successful cloud adoption.
1) Decide the objectives of migrating to the cloud
This is the most important step in the process. You must analyze if its reduction in cost, competitors in the market or security for your IT infrastructure that is behind your motivation for cloud migration.
Cloud migration is significant for attaining real-time efficient performance and competence. That is why the cloud migration strategy necessitates cautious analysis, preparation, and implementation to guarantee the compatibility of the cloud solution with structural necessities.This step of charting your aims will support everybody in the team to comprehend the idea of migration and to understand its benefits for the organization.
2) Analyze the expected outcomes
When you've finally made up the decision of moving to the cloud, you must do an analysis of the advantages and drawbacks. This is because of the fact that cloud migration enhances the operations if done right but it may turn out to be troublesome if not done right. SWOT (Strengths, Weaknesses, Opportunities, and Threats) analysis is the best way to figure this out. Perform this analysis and list the derived outcomes.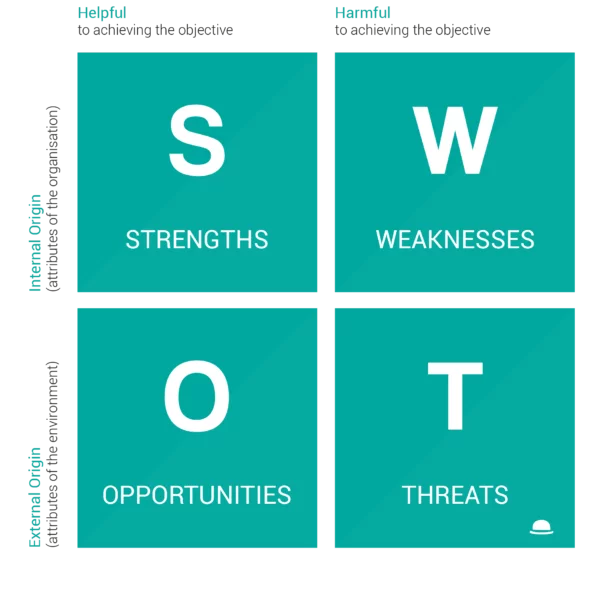 Source: https://searchengineland.com
3) Evaluate your environment
Before initiating the process, you should make a detailed valuation of your present condition like applications to be migrated and present infrastructure-for prices and resources. This is essential as it will be the basis for determining the further steps to be taken in the process of migration.
A few points you should evaluate:
List the applications to be migrated
Audit your current infrastructure
Understand current cost and resource levels
4) Determine your deployment model
As per your requirements, you can choose among the following methods of "aaS" (as a Service):
| Infrastructure as a Service (IaaS) | This allows the user to control all hardware and software via the cloud. |
| --- | --- |
| Platform as a Service (PaaS) | This supplements features of development to IaaS features. |
| Software as a Service (SaaS) | This is simple as compared to IaaS or PaaS, and is most effective for smaller establishments. |
5) Select the right cloud partner
It is very important to choose the right cloud partner. While doing the same, you must consider looking at the partner's past practices of working on projects similar to yours. It would be better if you could find partners who have worked with clients that are similar in size and belong to the same industry as yours.
Microsoft Azure, Amazon Web Services, and other cloud providers provide certifications. Choosing a certified partner can make the difference between an effective cloud migration and an unfortunate setback.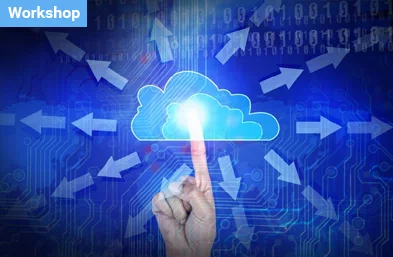 Cloud strategy and assessment workshop
The adoption of cloud-based infrastructure by enterprises is increasing greatly. However, a lot of enterprises are still reluctant to adopt a cloud strategy due to lack of skills or knowledge.
6) Types of cloud environment to choose
Here are the three elementary cloud types for web hosting and their main features:
The public cloud – it is nearly equal to a common offsite server.
Convenient to use
Cost-effective as it is a pay-per-use model
Run by a third party at a remote location
Flexible and highly scalable
Geo-redundancy
The private cloud – it gives a single occupant solution to a company.
Company-specific
Better control and reliability
Can be customized
Company incurs maintenance cost
Needs internal IT proficiency
The hybrid cloud – it is a mix of the above two.
Hypervisor and cloud software layers needed
Ideal for dynamic workloads
Cloud bursting is possible
7) Define the architecture
After selecting the type of cloud the next step is to define the architecture required for the migration. Make a list of the apps that you'll migrate. As per the analysis that was done in step 3 (Evaluate your present condition), define the constituents that you'll require. Consider the storage requirements and computing power etc.
Since the traditional and cloud apps do not port well into each other all the time, there are chances that they may not give the best out of them, even if they are ported. In order to avoid difficulties in the future, you must check if your hosting requires outsourced cluster equivalents, load balancers, or database replication.
8) Choose the right cloud provider
Next step is to select the cloud provider that will fulfill all the requirements. Look at all the factors while selecting the provider. Don't forget to consider the assured SLA, quick customer service, better feedback, etc.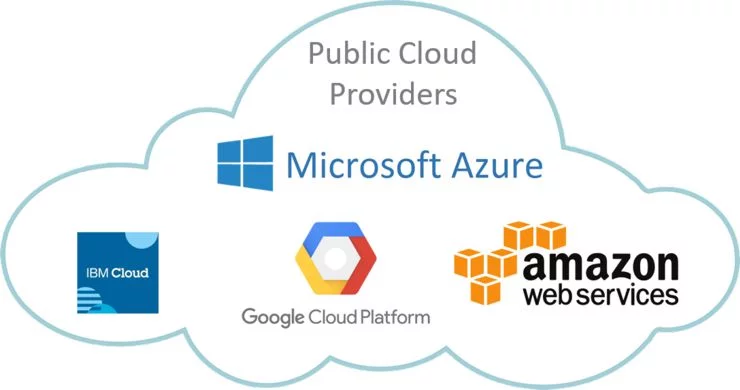 source: http://www.rightcloud.asia
9) Deployment
By the time you reach this step you have prepared almost everything, and you are ready for the migration process. Now you've to plan how to do it. Following are the points to be taken under consideration here:
Nominal interruption time
Sequence of migration of applications
Time limit and constant monitoring for a successful migration
Alterations in end-user processes
Preparation requirements
10) Execute the plan and monitor the implementation
Execution is the most crucial step. Make sure that you perform this real challenge with cautions. Begin with a double check on planning, timing, and strategy.
Here are the steps you need to follow for a successful execution:
Data backup – Before migration, you must back up the present servers and data. This would ensure that no information will be lost. Store your data safely and make sure that it can be easily retrieved.
Deployment – Set up the cloud environment. Do the provisioning, connections, and testing of all the individual constituents separately.
Migration of the data – Post-deployment, migrate the present data to the cloud. This process will take time and may require some changes to fit. Test all the connections and ensure that they are working appropriately.
Testing – This final step is very important. Do the testing and rectify errors, if any. After migration of all the data, check that everything is working as estimated. Double check the presence and safety of the data in the environment. You must test it so that the end users do not face any issues while using the app and if any corrections are required, they should be done easily as a part of this testing.
Monitor the implementation – Implement monitoring after successful migration. You should get notifications if any issue arises with the cloud environment to get it fixed in time.
Additional things that you must keep a check on:
1. For an appropriate cloud hosting, scalability is a must. The application that is required to get scaled must be positioned on a load balancer so that it can respond in real-time whenever there is an increased necessity for means. If you are selecting IaaS as your infrastructure, you'll have to check if the service provider charges extra for this feature. PaaS solutions have a built in scalability to some extent. However, the company providing the infrastructure decides the total cost.
2. For every monitoring, computing and storing system, proper security is necessary. The cloud providers take care for security concerns like avoiding unnecessary traffic outside a particular range from accessing the machines on which your data is stored. They also assure that automatic security updates are applied to their systems to safeguard your data from being susceptible to the latest known security threats. By storing your data in the cloud, you can access it from any device, and make changes remotely.
3. For any assistance, good customer service is needed. You must check if your hosting company assures a certain level of uptime or not. This is because after moving the data and customer-facing applications into the cloud, if you still face downtime, it would result in a huge setback. So, the hosting company must guarantee that this will not happen. You must figure out the automated maintenance schedule, and confirm appropriate and in-time security and software build updates.
4. Coordinate with your cloud provider to stay in agreement with municipalities and software company licenses. When you make your business global, laws in diverse jurisdictions must be followed.
To know more about how to make the right cloud migration, talk to our cloud experts.